Games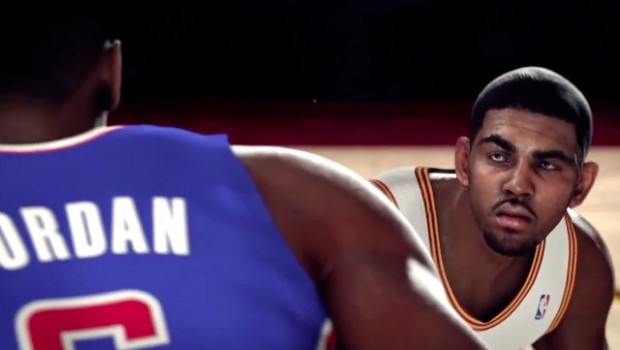 Published on November 19th, 2013 | by Admin
NBA LIVE 14
November   19, 2013 – On November 22 fans will get their first taste of   next-gen basketball when the NBA   LIVE 14 demo launches on Xbox One and PlayStation 4. The   full-featured demo provides multiple game modes such as full games in   Tip-Off, bite-sized BIG Moments challenges and a series of Fantasy Showdowns   in LIVE Ultimate Team.
Those   looking for a full-game experience can jump into Tip-Off and play as the   Cleveland Cavaliers, Oklahoma City Thunder, New York Knicks or Golden State   Warriors. Utilizing the power of CourtQ and Synergy Sports, the rosters,   ratings and tendencies of all teams and players in the demo will be updated   throughout the season. Players will also be able to enjoy Offline   head-to-head matchups and take on their buddies in local couch play.
Those   looking for a quick challenge take on one of five BIG Moments, ranging from   last-second buzzer-beaters to full-quarter challenges. The BIG Moments are   comprised of some of the most scintillating performances of the young 2013 –   2014 NBA season, letting you take control of some of the most impressive   players and teams this year.
Fans   can also get their first taste of LIVE Ultimate Team, taking on a series of   Fantasy Challenges with an absolutely stocked Ultimate Team roster. Players   will be able to take control of Kyrie Irving, John Wall, Victor Oladipo,   Ricky Rubio, Damian Lillard and Kemba Walker and put the young point guards   to the test in a series of matchups. How do you stack up against a team of   former NBA LIVE cover athletes like Dwight Howard, Tim Duncan and Carmelo   Anthony? Additional challenges against other teams brimming with talent   await, have you got the skills to run the table?
NBA   LIVE 14 is developed in Orlando, Florida by EA Tiburon and is   available for pre-order on the Xbox One and the PlayStation 4 at all major   retailers. NBA LIVE 14 will   launch on November 21 on Xbox One and November 29 for PlayStation 4 in   Australia. With the power of   EA SPORTS IGNITE, NBA LIVE 14 will deliver True Player Motion,   Human Intelligence and Living Worlds to the hardwood. To learn more about NBA LIVE 14, visit http://www.easports.com/au/nba-live,   and be sure to follow the NBA   LIVE 14 Facebook and Twitter pages for breaking news and information.
EA   SPORTS is one of the leading sports entertainment brands in the   world, with top-selling videogame franchises, award-winning interactive   technology, fan programs and cross-platform digital experiences. EA SPORTS   creates connected experiences that ignite the emotion of sports through   industry-leading sports videogames, including Madden NFL football, FIFA Soccer, NHL®   hockey, NBA LIVE basketball,   NCAA®   Football, Tiger Woods PGA TOUR® golf,   SSXTM and EA SPORTS UFC.