Uncategorized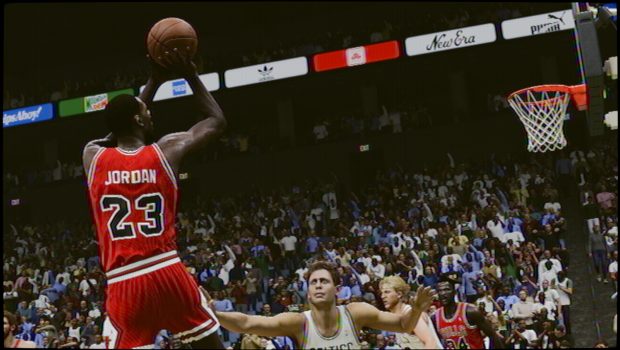 Published on May 18th, 2023 | by Alex Novus
NBA 2K23 Season 7: Realise Your Potential Starting May 19
Today, 2K revealed that NBA® 2K23 Season 7 will be coming to MyCAREER, MyTEAM and The W* on Friday, May 19 with new content and rewards. Season 7 also features curated music from Grammy-nominated Platinum artist Blxst and his label EVGLE, plus an exclusive in-game debut of a new track from breakout artist, Jay Millian.
In NBA 2K23 Season 7, players will silence the noise and realise their potential with rising Oklahoma City Thunder star Josh Giddey. Giddey nearly led the upstart Thunder to the playoffs in a season where few expected them to have the success they had, and he's looking to continue his dominance in Season 7 as our featured athlete. More updates include:
MyCAREERadditions include new apparel brands and rewards for players to unlock, including a Level 30 Affiliation Mascot, Level 37 NASA Race Suit, Level 39 Badge Point, and Level 40 NBA Mascot outfit. Players can gear up for the launch of LEGO® 2K Drivewith the Level 1 LEGO Drive Bundle reward and various apparel. Look out for special events taking place in The City during the Conference and NBA Finals, to earn 2XP for all games played while wearing NBA apparel, allowing players to surge up the rewards ladder and rep their favorite squad.
MyTEAMwill feature a Galaxy Opal Josh Giddey as the Level 1 reward and Invincible Zion Williamson as the Level 40 reward. Tracy McGrady was the first Invincible card to be introduced in NBA 2K23, look out for more coming to Season 7. Playoff cards will feature new evolutions based on real-life performances.
The W*features all-new content and rewards with the WNBA regular season kicks off today, including a Kelsey Mitchell Jersey, a Sue Bird Heroine Jersey, a Lisa Leslie Coach Card, T-shirts and more.
2K Beats includes new songs from some of 2K's favorite artists at the moment, selected especially for 2K Beats.Featured artists include Action Bronson, Jay Park, and Larry June. This season also features a curated soundtrack from leading hip-hop tastemaker Blxst and his label EVGLE, including the new single, "Baby"from West Coast upstart Jay Millian. For 72 hours, "Baby" will be exclusively featured in NBA 2K23 before making its way to Spotify and Apple Music. Listen to the official NBA 2K23 Soundtrack here.
"I'm excited to have EVGLE included on the NBA 2K23 soundtrack simply because it's a childhood dream," said EVGLE record label founder Blxst. "I can speak for most of us in saying that we grew up playing this game. So, to be a part of this is mind-blowing and it's crazy how music bridges the gap. These songs were hand-picked by me and the EVGLE team because this is what we like to listen to get inspired. I like to look at myself as a tastemaker and each artist on this playlist is a different ingredient to the soundtrack of my lifestyle right now."