Games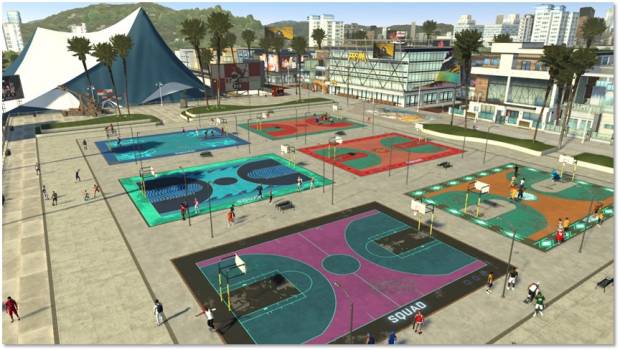 Published on August 31st, 2020 | by Adrian Gunning
NBA 2K21 – MyCAREER & New Neighbourhood
2K has revealed details about the new NBA 2K21 MyCAREER mode and Neighbourhood for current-generation consoles leading up to game launch on September 4. NBA 2K21 features a new MyCAREER storyline that takes your player from high school through college – incorporating ten officially-licensed college programs – and eventually the NBA. Players will also be able to soak up the sun at 2K Beach, the newest Neighbourhood coming to NBA 2K21!
MyCAREER
In NBA 2K21, this year's narrative, The Long Shadow, tells the story of Junior – the son of a beloved baller who faces the challenges of trying to make it to the NBA, balancing legacy while carving his own path through high school to college. Making this journey more authentic to real life, NBA 2K21 will feature 10 officially licensed college programs to choose from in the story: Michigan State, UConn, Florida, Gonzaga, Syracuse, Texas Tech, Oklahoma, UCLA, Villanova University and West Virginia. Players will be joined by MyCAREER's star-studded cast with performances from Jesse Williams, Dijmon Hounsou, Mirelle Enos, Michael K. Williams, cover athletes Damian Lillard and Zion Williamson, and more.
2K Neighbourhood
2K Beach is the latest location in the Neighbourhood, where players live out their day-to-day 2K basketball experience. Jump into 3v3 streetball runs with your crew, 5v5 ProAm games for something more serious and take part in plenty of events providing even more reasons to come back all year long.
Check out all the new details in the NBA 2K21 MyCAREER and Neighbourhood Courtside Report here: https://nba.2k.com/courtside-report/nba-2k21-current-gen-mycareer-and-neighborhood-courtside-report/
NBA 2K21 will be released on current-generation platforms on September 4, 2020 and is available for pre-order now. Stay tuned for more news leading up to launch.