Games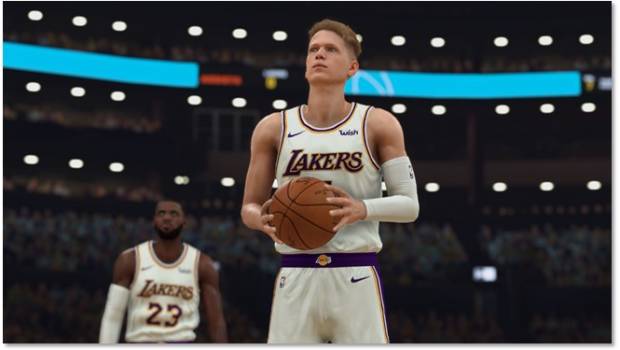 Published on March 7th, 2020 | by Andrew Bistak
NBA 2K20 – Make-A-Wish kid William Floyd joins NBA 2K20 Roster
2K has announced that Make-A-Wish® kid, William Floyd, a 15-year-old from Georgia with a rare genetic disorder causing severe muscle weakness and heart problems, is the first non-NBA athlete in the popular basketball video game series' history to be authentically scanned and earn a spot on an NBA® 2K playable roster. Available for download beginning today on the Xbox One family of devices, including Xbox One X, as well as PlayStation®4 system, Windows PC and Nintendo Switch™, William's NBA® 2K20 player model may be found within Quick Game mode as a free agent for players to include on their teams of choice, as well as through new MyCAREER and MyLEAGUE rosters.
Make-A-Wish sent William and his family from Georgia to 2K's headquarters in Novato, California, to grant his wish to visit the home of NBA 2K; however, he was unaware that in addition to his unforgettable tour, 2K planned to professionally scan his likeness – just as they had with his favorite NBA stars – and create him as a playable roster member in NBA 2K20 and make him accessible to millions of players around the world to add to their teams.
"When we learned about William's wish to visit 2K, the whole team was thrilled," said Ronnie Singh, also known as Ronnie 2K. "Learning about his journey was really humbling, and we wanted to find a way to make William's wish come true in the biggest way possible. We couldn't think of a better way to do that than bringing his passion to life in-game and giving millions of NBA 2K fans around the world the chance to enjoy William's player model."
Much like today's biggest NBA stars, William's NBA 2K experience began at the 2K Motion Capture Studio, where 140 motion capture cameras caught his every move. William then had his likeness recreated in incredible detail by 146 Pixelgun cameras, each capturing every grimace and grin, and all to help authentically bring his player model to life.
"Each player does a dance move or a celebration before he gets on the court," William explained. "So, I got one of those, too. I got to create it."
William also talked to the NBA 2K marketing and video capture teams, and the development team at Visual Concepts. Armed with a list of ideas for the game, William gave his input in potential cover athletes, game modes, and features that he would love to see in the future.
William was 18 months old when he went into heart failure and was diagnosed with a genetic disorder that causes muscle weakness and heart problems. His medical condition does not allow him to play sports like other children his age, but NBA 2K allows him to stay competitive in sports virtually. William's wish helped him during his treatment by giving him something to look forward to in the future. In addition, he is now eager to explore employment opportunities with 2K when he is older.
"The cool thing is that 2K took what could have been a great wish and brought it to a level that we never expected," says William's mom, Julie. "They treated him – and all of us – like royalty and were so interested in everything William had to offer them. It was absolutely unbelievable."