Games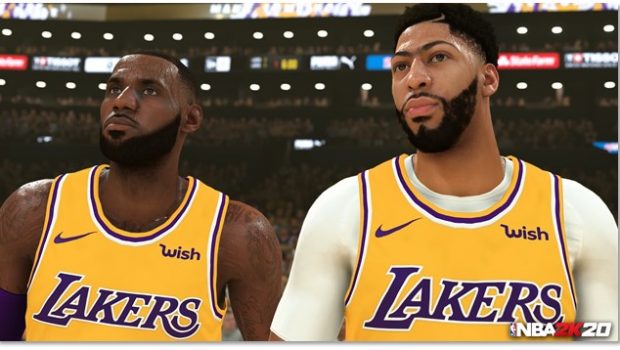 Published on July 23rd, 2019 | by Admin
NBA® 2K20 is Changing the Game with a Dynamic Soundtrack Developed in Partnership with UnitedMasters
2K partners with industry legend Steve Stoute's latest venture to curate and update soundtrack;
Kicks off international search to find "Next" Artists to be featured in NBA 2K20
2K has announced that NBA® 2K20, the next iteration of the top-rated and top-selling NBA video game simulation series of the past 18 years*, is launching their most expansive soundtrack to date with 50 tracks from artists such as Drake, Meek Mill, Billie Eilish, Post Malone and the late Nipsey Hussle.
All of the songs have been chosen by 2K and validated by UnitedMasters, the new industry alternative for independent artists, founded by the legendary music entrepreneur and businessman, Steve Stoute. Additional songs will be dynamically added throughout the year across genres, spanning hip-hop, R&B, electronic, pop and rock. Fans can experience the soundtrack beginning today on Spotify by visiting https://2kgam.es/2xXSZXK.
Alongside the new soundtrack, 2K and UnitedMasters are kicking off a global search[i] to discover the hottest new artists and tracks to be added to the game. From August 1st until September 15th, artists can submit their track using the new UnitedMasters app and it will be evaluated by Steve Stoute, 2K and star-studded celebrity judging panel. The 10 best tracks will be chosen and added to the soundtrack in a later update.
"NBA 2K has become a centerpiece of culture and sports for the gaming community, with the soundtrack playing a significant role in its success," said Steve Stoute, Founder and CEO of Translation and United Masters. "Artists can now get discovered and launch their careers by having a song featured. UnitedMasters will open that opportunity to independent artists and help curate the next generation of talent. This year's soundtrack will be updated constantly with new exciting music from the next generation rising stars to give you something you never heard before."
"Music is at the core of the NBA 2K experience, and each year, we work hard to deliver a soundtrack that reflects basketball culture and inspires 2K players," said Alfie Brody, Vice President of Marketing for NBA 2K. "We wanted NBA 2K20 to showcase the best of the next generation of up-and-coming artists, and our global search with UnitedMasters gives these musicians a platform to reach the 2K community."
The full track list for this year's soundtrack was revealed this weekend at ComplexCon Chicago. At the show, 2K hosted a panel discussing the intersection of hoops, tech, fashion and music. Steve Stoute, along with Paul Rivera, Karl-Anthony Towns, Don C, and NLE Choppa for an insightful conversation on culture and the role that 2K plays.