Games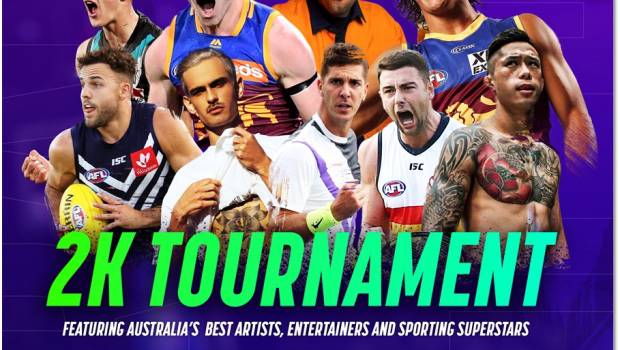 Published on August 11th, 2020 | by Adrian Gunning
NBA 2K20 – Aussie Sports Stars go head to head in The Lockdown League 2K Tournament
The Lockdown League in partnership with 2K Games is bringing together 16 of Australia's top sports and celebrity talent to find out who is the best NBA 2K20 player.
The Lockdown League: NBA 2K20 will feature AFL stars Lachie Neale and James Sicily, MMA champions Martin Nguyen and Josh Culibao, ATP Tennis player, Thanasi Kokkinakis, hip-hop super star, Phi11a, and funny-men Shooter Williamson and Elliot Loney, in a knock-out winner takes all tournament.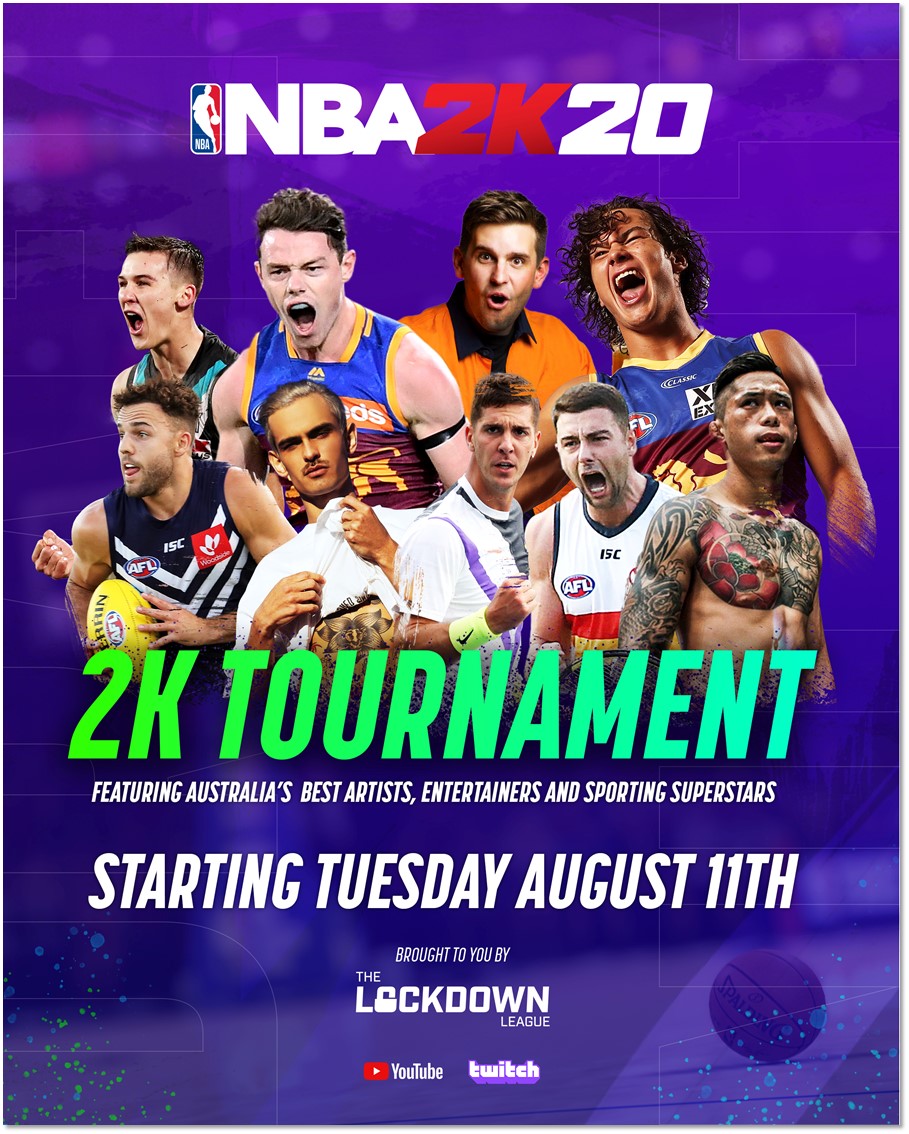 Matches will be played using NBA 2K20's Quick Game mode with six-minute quarters. Each matchup will last approximately two hours, and will feature additional content, including pre-game interviews, exclusive guest appearances, and additional exhibition matches.
All 17 matches including finals will be LIVE and accessible to fans via The Lockdown League's media channels on Twitch, YouTube and applicable social media.
Catch Round 1 action of The Lockdown League from 7pm, Tuesday (11/08) and Wednesday (12/08). Scheduling and dates will be announced weekly.
YOU TUBE: youtube.com/ TheLockdownLeague
TWITCH: twitch.tv/TheLockdownLeague
YOU TUBE: youtube.com – AFL Gamers Network
Follow the below handles to keep up to date on upcoming streams:
TWITCH: twitch.tv/TheLockdownLeague
INSTAGRAM: @TheLockdownLeague
FACEBOOK: @TheLockdownLeague