News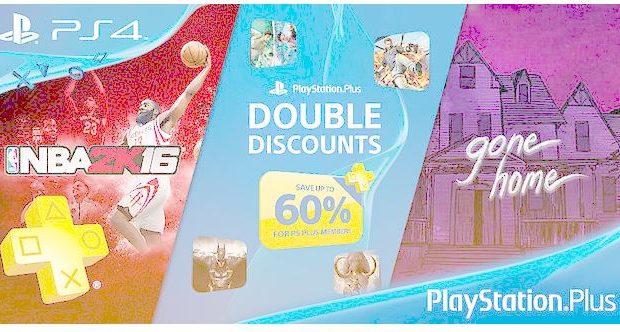 Published on June 1st, 2016 | by admin
NBA 2K16 & Gone Home come to PlayStation Plus this month
Following this morning's announcement that POWERS season 1 and 2 are coming to the PlayStation Store, PlayStation Australia is pleased to share the news that two excellent PS4 games are coming to PlayStation Plus on 8th June.
First up, NBA 2K16 joins the June lineup. One of the most critically acclaimed sports titles ever, the latest iteration of 2K's basketball simulation offers robust offline modes like MyCareer and MyGM, and deep online modes including MyTeam and MyLeague. Be the baller you always wanted to be and guide your team to the NBA Championship.
Next up is Gone Home – one of the most talked about titles of the last few years. While it's an interesting exploration/adventure game, it's the narrative of Gone Home that really sets it apart. Developer The Fulbright Company has created an intimate and unique story that will live long in the memory.
Here's your full line-up of games for June:
NBA 2K16 (PS4)
Gone Home (PS4)
Echochrome (PS3)
Siren: Blood Curse (Episodes 1-12) (PS3)
God of War: Chains of Olympus (PSP/PS Vita)
Little Deviants (PS Vita)
Click here to see the video announcing your PlayStation Plus June line up. For more information, please  head to the PlayStation Blog.