PS4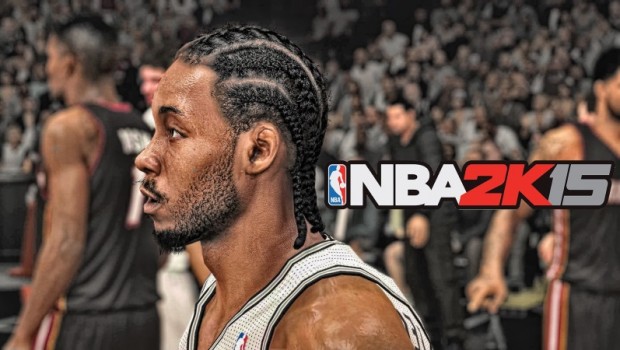 Published on October 23rd, 2014 | by James Coles
NBA 2K15 PS4 Review
Summary: NBA 2K15 is a slam dunk on the PlayStation 4
NBA 2K15
Format – PlayStation 4
Game Genre – Sport
Rating – G
Game Developer – Visual Concepts
Game Publisher – 2K Sports
When it comes to reviewing a game, in particular a sports title in which the actual sport is one that you don't follow regularly anymore, the highest possible compliment you could give is to say that the game made you a fan of the sport again. NBA 2K15 is the latest instalment in the NBA 2K franchise, developed by Visual Concepts and produced by 2K.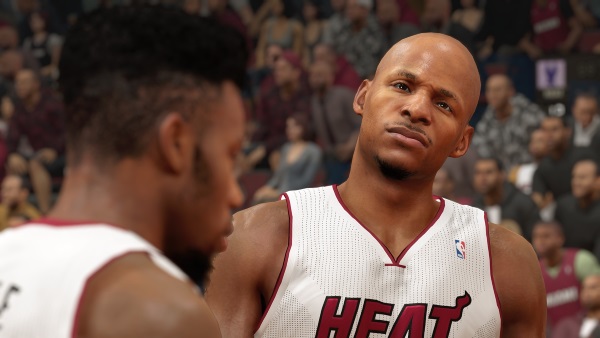 Sports simulation games are tricky to perfect. You will always have those passionate, die-hard fans of a particular sport pick at any little thing that may make the game seem unauthentic, or believe that the game doesn't capture what the sport is really about. Just look at the annual FIFA or PES games. Could anybody honestly say that EA or Konami have captured everything that makes football so popular, and have produced the ultimate football simulation experience? I'd say that they haven't. What NBA 2K15 has achieved is pretty damn close to replicating the feel and the atmosphere of shooting hoops for your favourite team. Visual Concepts have managed to produce quite possibly one of the most in-depth, realistic, and engaging sports simulation video games I've ever had the pleasure of playing, and if this title can entice an old fan of the sport back, then I'd say 2K have done a pretty sterling job with their latest offering.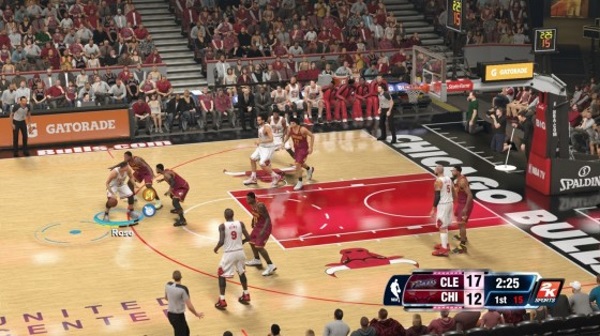 Firstly, the presentation of NBA 2K15 is outstanding. From the players, coaches and the crowd, it is fantastically well designed. Stylish and sleek, Visual Concepts have executed every little detail superbly. Of course, looks aren't everything. What makes or breaks a game, especially a sports sim, is the gameplay. Thankfully it's not only the presentation that blows you away, as the physics and movement of your players feels not only realistic, but extremely natural. Little inclusions such as a slight dip of the shoulder, a quick turn resulting in a finesse pass or shot looks great. You won't be able to bomb down the centre of the court and produce a heroic slam dunk. The AI is smart. When in offence you have to think, be creative and manoeuvre around the defence until you find the space you need to make something happen. The shooting system itself is well designed, with a bar underneath the player in possession, indicating how effective he will be with the ball if he decides to take a shot. Release the ball too early and you'll obviously miss. Release it too late, and again you will miss. But now you are able to see why you are missing your shots, and in essence you are less likely to waste an offence as you'll be able to systematically pick the right moment, and the right player, to sink that all-important three pointer.
While in defence, the AI again demonstrates its intelligence by analysing your set-up and finding a weakness to exploit it. There were many times I thought I had the opposition attack contained only to be ripped open by an exquisite pass or shot with devastating effect. It can be very punishing, even on the easier difficulty settings at first, but that is what makes the game so authentic. Once you begin to learn the tricks, and implement the right offensive and defensive strategies, the end product is hugely rewarding. You actually feel that calling a time-out, making certain changes, and tweaking your tactics is helping change the flow of a match.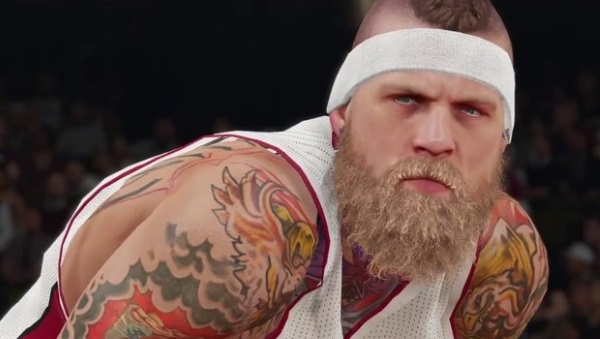 NBA 2K15 features a host of game modes. MyCareer sees you take your own player through the trials and tribulations of being an NBA superstar. You can either use a fairly decent custom creator, or use your consoles camera to scan your face and morph it onto your player. You begin as an undrafted rookie on a 10 game contract. From there what you achieve is up to you. From press conferences, endorsement deals and interacting with legends of the sport, to interviews (all voiced by real-life players) and upgrades for your future super-star, the career mode is a well packed soap opera with enough things to keep you entertained and satisfied. MyLeague, is a new feature to the series which allows you to create your own Basketball world. Salary caps, rosters and seasons length are all determined by you and what you prefer, with a host of other settings you can configure to create what you want. If you fancy stepping off the court, the MyGM mode allows you to take the reins of the general manager of one of the 30 teams included in the game and oversee aspects such as the finances, the players and generally keeping everyone happy while producing the results needed on court. MyTeam returns again as the card based mode with challenges and auctioning of players.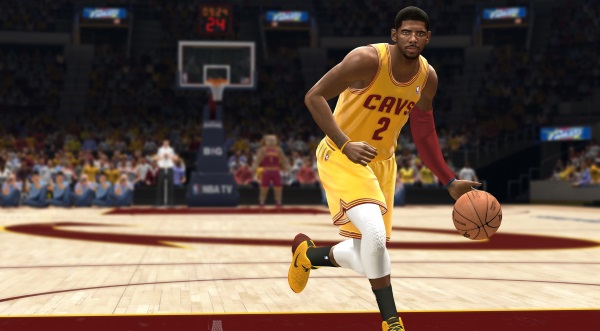 The MyPark mode is an online streetball mode with either 2 on 2 or 3 on 3 games that can be extremely unforgiving if you haven't yet mastered the art of the game. If you come up against an opponent with quick tricks and speed you'll naturally get beaten a lot. Due to this feature using your MyCareer character you're more than likely going to be upgrading him in the MyCareer mode, and not likely bother too much upgrading him for the MyPark mode, so you may struggle at first. Personally I enjoyed the career mode enough to not actually wish to visit MyPark that often but it is a welcome distraction when you want to change your playing experience up a little.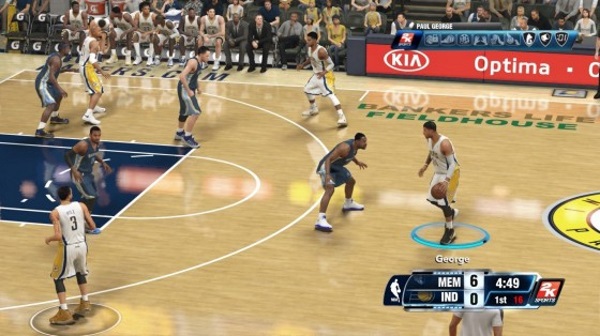 Final Thoughts?
Overall NBA 2K15 is an excellent game packed with a variety of features that will easily keep you busy up until the inevitable 2K16 release next year. Where the game shines the most is undoubtedly its presentation and gameplay physics. The career mode alone has enough drama to keep you entertained and coming back for more, but most importantly the entire game is fun to play and never ceases to impress you even after long periods of play. Fans of the NBA should be rather satisfied with the latest offering from 2K, and even if you are not a fan of Basketball, I'd still recommend checking the game out.