Games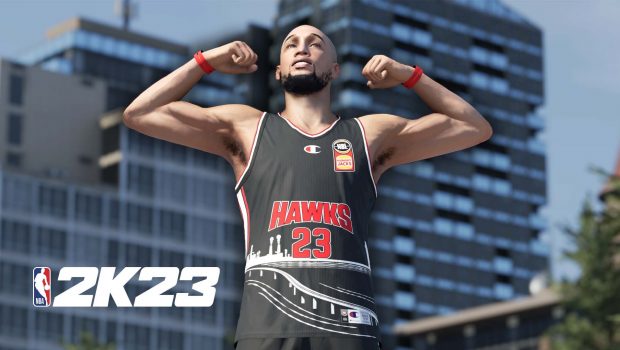 Published on January 16th, 2023 | by Andrew Bistak
NBA 2K and the National Basketball League Team Up to Add Team Jerseys to NBA 2K23
Players can purchase and wear their local NBL Team jerseys for their MyPLAYER in The City* or the G.O.A.T. Boat**
"Customising a MyPLAYER is often the first thing our players do when they jump into NBA 2K23 and we're excited to have been able to work closely with the National Basketball League to add NBL team jerseys throughout the City and G.O.A.T. Boat to give our players a way to show off their local team pride," said Alfie Brody, Vice President of Global Marketing at NBA 2K.
This year's inclusion is the first time the NBL Team jerseys have appeared in NBA 2K.
"Adding NBL jerseys to NBA 2K23 grows and strengthens the thriving partnership between our League and 2K. Last year NBL Oz Gaming became the newest expansion team in the NBA 2K League and preparations towards our inaugural season are ramping up. NBL jerseys will now be accessible to a new legion of basketball fans across the world and we can't wait to see them being worn in NBA 2K23," said Jeremy Loeliger, Commissioner of the National Basketball League.
"It is going to be awesome to see Perth Wildcats jerseys in NBA 2K23. As a big 2K fan, I know I'll definitely be rocking one in the game and I can't wait to see other players wearing Wildcats' jerseys as well" said Luke Travers, Perth Wildcats youngster and winner of the NBL Cup 2K Tournament.
NBA 2K23 fans can purchase the NBL Team jerseys for their MyPLAYERs in JT's Sporting Goods in The City available on PlayStation 5 and Xbox Series X|S, as well as in Rowe's Sporting Goods in the G.O.A.T. Boat on PlayStation 4, Xbox One, Nintendo Switch consoles, and PC platforms.
*The City is only available on PlayStation 5 and Xbox Series X|S
**G.O.A.T. Boat is only available on PlayStation 4, Xbox One, Nintendo Switch consoles, and PC platforms