Hardware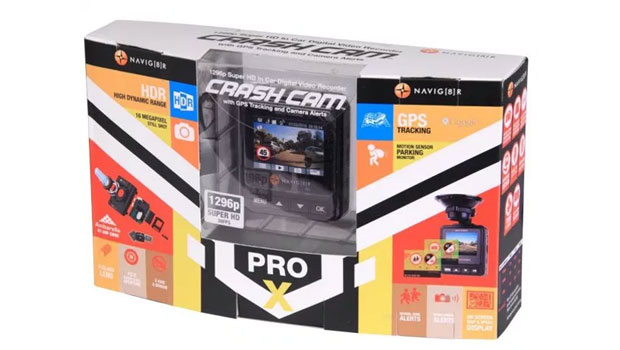 Published on April 18th, 2019 | by James Wright
Navig8r Crash Cam Pro X Review (2019)
Summary: The Navig8r Crash Cam Pro X does what it should do but is a little clunky when it comes to the menu system, connectivity and sounds.
There's way too many cars on the road at the moment (unless you live in the Avengers End Game universe thanks to the mad titan Thanos!) and with the hustle and bustle of modern society, especially those drivers who like to use social media while they're driving, the number of crashes in Australia has considerably increased. According to The National Road Safety Strategy, the common causes for crashes are broken down into;
Speeding 31%
Alcohol 19%
Fatigue 10%
Inattention 5%
Other causes 35%
Another study found that 25% of crashes were caused by improper smartphone use as well!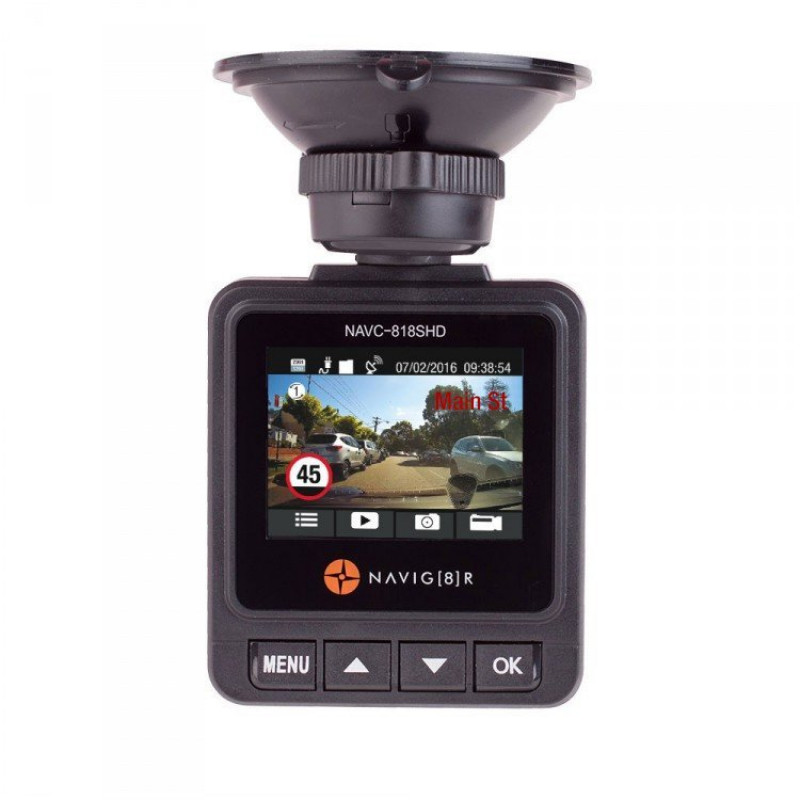 This is why it's important to have a dash cam installed in your car and today we're testing out the Navig8r Crash Cam Pro X that while it won't stop a crash, it does give you video evidence should an accident occur thanks to its auto-bump recording features. The camera which supports a Super HD resolution of 1295p has a built-in GPS which helps with location, fixed speed and red light camera alerts, school zones notification and of course the speed of your vehicle.
While the LCD screen is quite small at just 2 inches (5cm), the camera resolution of 1296p is considerably clear and it has night vision capabilities which is good. It even has in-built sensors (3-axis G-Sensor and automated motion detection) that activate the camera if something hits your car which is ideal for supermarket parking.
 Key Features
1296p high resolution
16-megapixel camera
165-degree wide angle viewing
2-inch LCD screen, auto on/off
GPU Ambarella A7 chipset
4.0MP CMOS Sensor
F3.0 f/2.0 lens
6-glass element lens
G-Sensor recording and parking mode
Google Maps: on-screen maps, GPS tracking, driver fatigue monitoring, red light/speed camera alerts, school zone alerts
Time stamp, loop record, built-in microphone
HDMI output
MOV file format
Setting up the dash cam is quite easy and once you have entered your details, you're ready to go, however the menu system is a little clunky at the best of times. But once setup, the camera silently records in the background so it's basically turn-on, place on your windscreen and forget. In terms of alerts, they are a little tacky sounding but when you hear it, it does inform you if there is a fixed speed camera or you are speeding.
While not the best technology in attaching to your windscreen, it uses a suction cap that sticks and then by turning the dial, it tightens the grip. My concern is that during warmer days, the cap may lose its suction or even melt on those consecutive days over 40 degrees Celsius… but hopefully it won't. Charging is done via the USB cable which will need to be connected to an AC adapter in your car. If you do connect it to your USB port in the car that is connected to your car stereo, you can't access the device it thinks it is a media connection but it will charge… a little annoying.
Supporting the video quality is a wide angle distortion function to help reduce too much warping of videos or photos. You can also swap between two video sizes that include 1296p SHD (30fps) or 1080p FHD (45fps) with photos at 16MP. Playback of videos can be done on the device itself or thanks to the HDMI output, you can connect to your TV or laptop. One thing that is missing is internal memory and given the cost of this product, some internal memory would have been beneficial (or a complementary SD card) so you do need to purchase a memory card. Video recordings can be set from 1 minute to 5 minute if it detects a bump or if manually activated but as mentioned it continually records.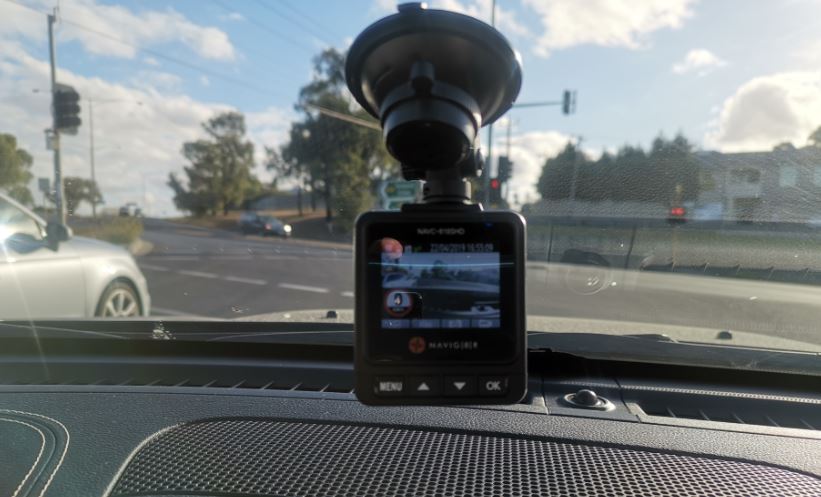 Final Thoughts?
Laser's Navig8r Crash Cam Pro X is a solid dash cam that supports easy installation yet a slightly clunky interface for navigating. Nonetheless, it's hopefully a device that once setup on your windscreen, you will never need to use it as it silently monitors those around you and should you be involved in a crash, this is where the Crash Cam Pro X would come into play. It's also great that it uses Google Maps and the speed camera or redlight camera alerts and school zones is a welcome addition.