Events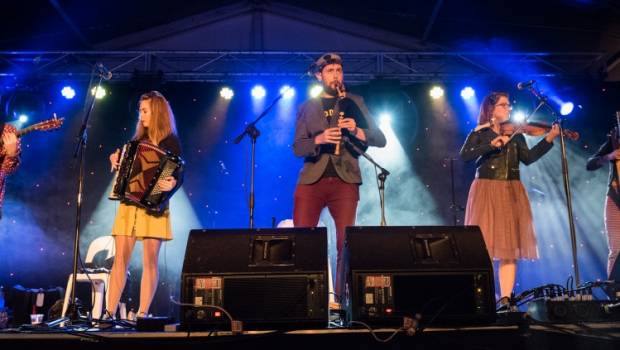 Published on December 20th, 2017 | by admin
National Celtic Festival 2018 announces festival dates and performer applications closing soon
Dust off your kilt and fiddle case, the National Celtic Festival is back for more music and magic in 2018.
Held annually in Portarlington, Victoria on the June long weekend, the winter event is regarded as Australia's premier Celtic Festival and attracts over 15,000 people to the region. The 2018 festival will be taking place on Friday 8 June – Monday 11 June.
Early bird adults and youth tickets are on sale now, as well as camping and Searoad Ferries packages.
Performer Applications are closing soon on Monday 1 January. The Festival programs artists from Traditional, Contemporary or Australian Celtic Folk genres and they are aiming for a balance of content across the Arts. They look for originality, diversity within the program, audience appeal, tradition, versatility, flexibility to perform in a variety of spaces/stages and affordability. They also look for special presentations or skills on offer eg. – theme concerts, workshops, hosting concerts. So, if you're wanting to put your hat into the ring to perform at next year's festival, head to http://nationalcelticfestival.com/artists-applications/.
The National Celtic Festival program offers a broad and diverse line-up of international and national artists, as well as concerts, acoustic performances, dance and a range of workshops. The festival features an extensive workshop / Masterclass program in instruments, dance, language and culture.
The setting of the Portarlington foreshore and surrounding township is an ideal location for the festival and showcases the region. An easy 90-minute drive from Melbourne or journey across the bay via Port Phillip Ferries, Portarlington is nestled between the Bellarine Peninsula's renowned vineyards and the famous mussel farms of Corio Bay. When the festival comes to town, the normally quiet bay side village comes to life with the music, laughter and passion of the Celtic spirit.
The festival caters for all age groups and has become an annual event for families and friends to gather, offering time to relax and experience Celtic and Folk culture. The festival utilises a range of venues within the town, including community halls and spaces, the hotel, restaurants, cafes and churches. Marquees are also set up on the foreshore to provide additional venues; these include the Village Stage, Celtic Club, Wine Bar, and Arts Markets.
Everything is in easy walking distance and the venues are warm and cosy. And the lovely folk of Portarlington will be as welcoming and supportive as ever. Don't miss the 2018 Festival!