Uncategorized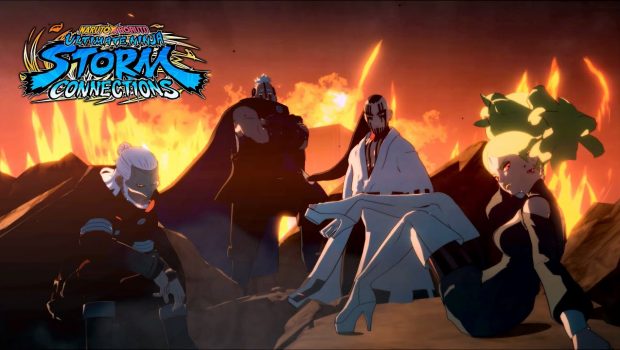 Published on November 18th, 2023 | by Admin
NARUTO X BORUTO ULTIMATE NINJA STORM CONNECTIONS AVAILABLE NOW
Video game publisher and developer Bandai Namco Europe S.A.S. announced today that NARUTO X BORUTO Ultimate Ninja STORM CONNECTIONS, the new entry in the Ultimate Ninja STORM series, is available now on PlayStation 4, PlayStation 5, Xbox One, Xbox Series X|S, Nintendo Switch and PC.
NARUTO X BORUTO Ultimate Ninja STORM CONNECTIONS has the largest roster in a NARUTO game with more than 130 characters including new additions such as Ashura and Indra Otsutsuki, as well as the BORUTO characters, Boruto (Karma), Kawaki and Jigen. The game, building on the success of the franchise, features crisp graphics in the vein of the anime along with dynamic battles supporting up to 60 fps on PlayStation 5, Xbox Series X|S and PC. 
NARUTO X BORUTO Ultimate Ninja STORM CONNECTIONS lets players get their hands on the game with the new simple control mode that activates powerful combos and techniques with a single button. Its history mode includes selected scenes from NARUTO's story focusing on the deep connection between Naruto and Sasuke, while an original special story centred on Boruto, has players incarnate the young ninja as he tries to prevent the Fifth Great Ninja War.
NARUTO X BORUTO Ultimate Ninja STORM CONNECTIONS is available in the following editions:
The Standard Edition (base game)
The Deluxe Edition adds the Season Pass to the base game. The Season pass contains 5 characters to be announced at a later date. This edition also includes the Season Pass Bonus (1 costume) and the Deluxe Bonus (1 costume)
The Ultimate Edition contains the same content than the Deluxe Edition, and adds the Ultimate Bonus that contains 5 costumes and 2 accessories
The Collector's Edition includes the base game, a steelbook case, 2 exclusive figurines and a special reversible inlay
The Premium Collector Edition, only available on the Bandai Namco Store, contains the base game, 2 figurines, a steelbook, a special reversible inlay, 6 collectible cards, 1 official scroll, the Season Pass, the Season Pass bonus, as well as the Deluxe and Ultimate Bonus
The Nostalgic Anime Song & Item Pack is also available now and includes 5 iconic songs from NARUTO anime and 3 in-game items. With this pack, players will be able to enjoy listening to nostalgic Naruto songs by changing in-game music during matches. In addition, the Sound Ultimate Bundle is also available on Steam only with a limited time offer, containing the same content as the Ultimate Edition and adding the Nostalgic Anime Song & Item Pack.
For more information on NARUTO X BORUTO Ultimate Ninja STORM CONNECTIONS and other products from Bandai Namco Entertainment please visit: www.bandainamcoent.eu. Join the conversation on X at: https://twitter.com/Narutovideogame