Hardware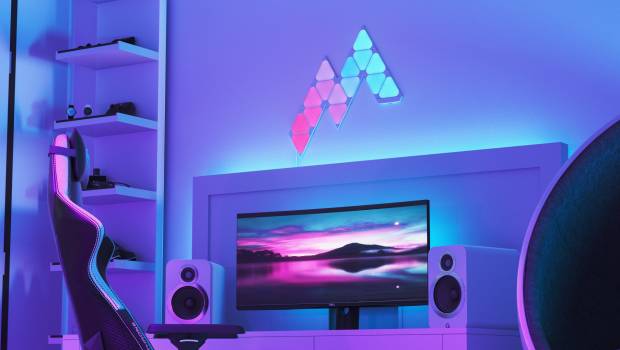 Published on October 16th, 2020 | by Adrian Gunning
NANOLEAF: Triangles and Mini Triangles
Smart lighting industry leader Nanoleaf announces Shapes Triangles and Mini Triangles, the newest additions to the company's Shapes Line during a keynote event on October 16th.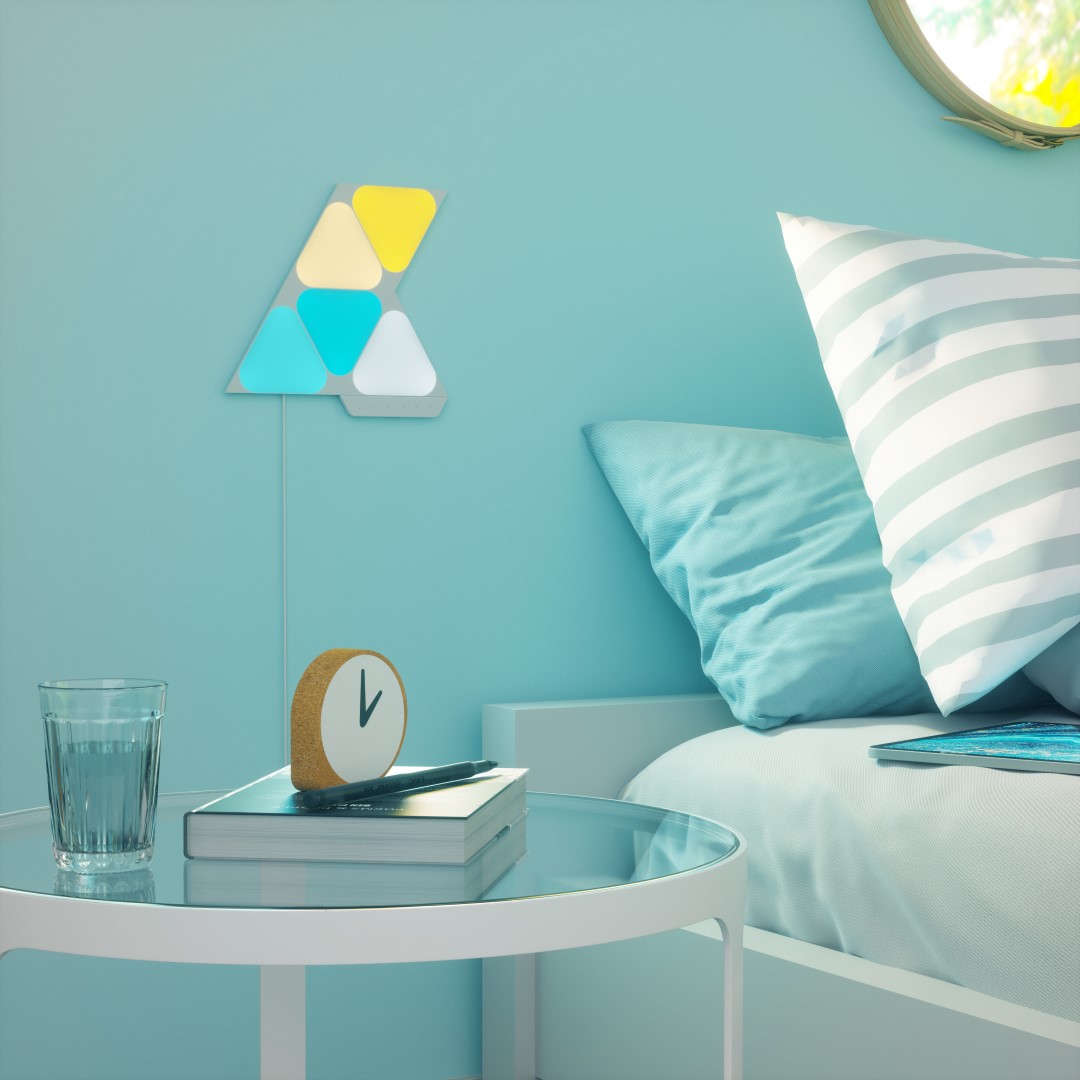 The Shapes Triangles and Mini Triangles feature shape interoperability with Nanoleaf's exclusive Connect+ technology, allowing users to connect different lighting shapes together for the first time ever.*
Combining all of the different products together within the Shapes Line – Triangles and Mini Triangles along with the Hexagons – allows users to truly push the limits of their creativity,exploring different styles, linear layouts, and abstract designs. Users have the modular freedom to create something simple by connecting multiples of one shape, or mix and match different shapes in new ways to create true lighting mosaics.
The Mini Triangles open up even more design possibilities, offering new ways to decorate without the limitations or restrictions of certain spaces. With their smaller size, the Mini Triangles can be used for desk-side decor, kids' rooms, and those looking for more subtle ways to add a splash of color to their space.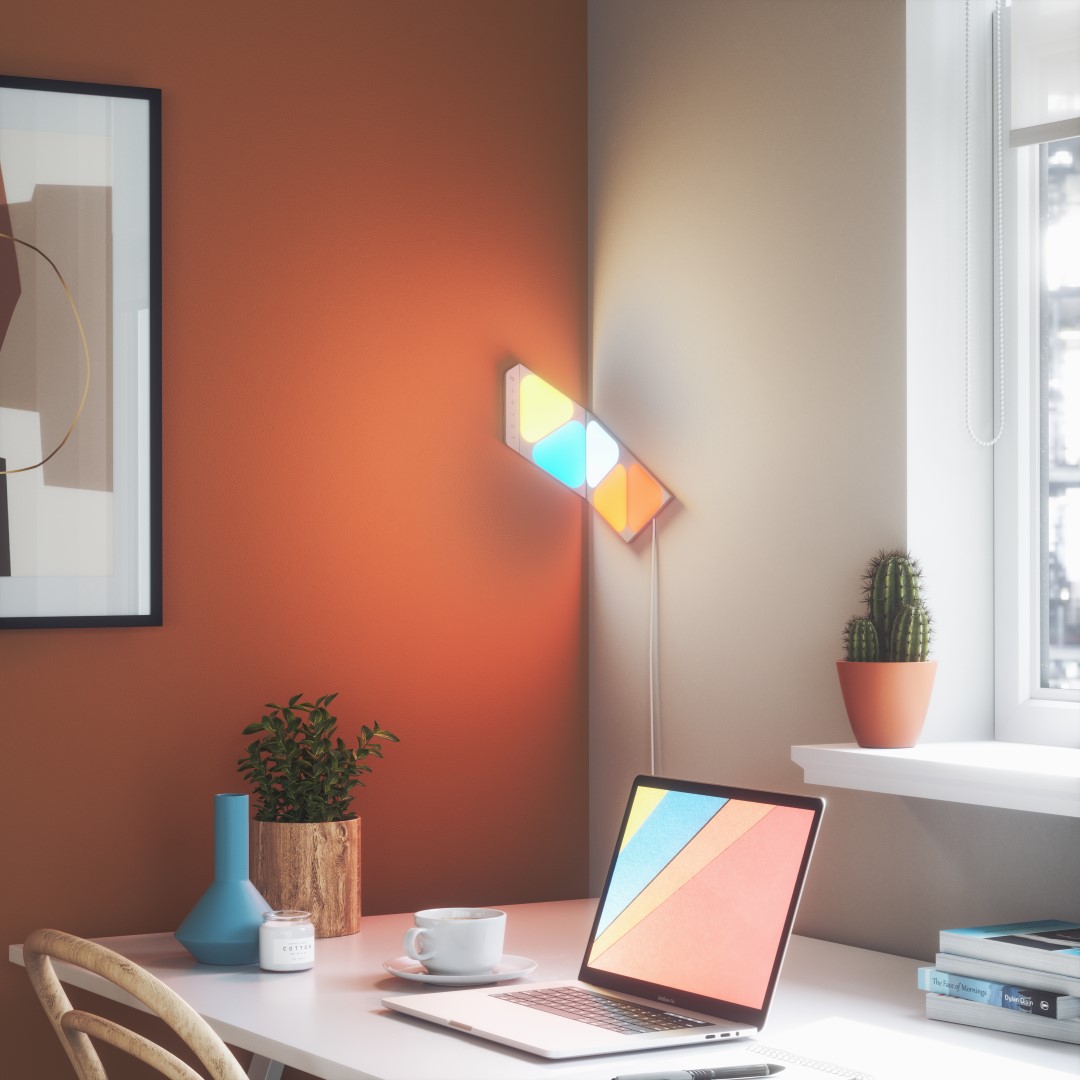 "Nanoleaf's vision for the Shapes Line is to give users the complete design freedom to create their most personal lighting experience yet. Smart lighting is about pushing the boundaries of possibility and that is exactly what we wanted to offer with our Shapes Line," says Gimmy Chu, CEO and Co-Founder of Nanoleaf. "With the addition of Triangles and Mini Triangles, we're allowing users to explore and combine lighting shapes like never before.
Bringing together smart technology and thoughtful design, the Shapes Line leads the Smart Decor category for a lighting experience that truly has no limits."
Completely re-engineered with smaller and slightly rounded corners, the ultra-thin Shapes Triangles maximizes the amount of illumination while offering a more subtle touch of technology for your space. The Shapes Line also has an improved snap-on mounting system for easier installation and redesign options. With Nanoleaf's exclusive LayoutDetect™ Technology and over 16 million colors to choose from, you can paint your home with organic colorways inspired by beautiful scenes of nature like the Aurora Borealis and brilliant blues of the Mediterranean Sea.
The Shapes Triangles and Mini Triangles have all of Nanoleaf's classic features, including Screen Mirror, Rhythm Music Sync, and touch-enabled experiences that allow you to transform your space with one single touch. The panels are WiFi-controlled with the Nanoleaf App, manually with the physical Controller, and are also compatible with Google Assistant, Amazon Alexa, Apple HomeKit, and Samsung SmartThings.
The launch of Triangles and Mini Triangles will be accompanied by a major update to the Nanoleaf App. The redesign will feature a more expansive and intuitive interface, allowing users to access a wider range of colours and explore more creative opportunities through a simplified dashboard.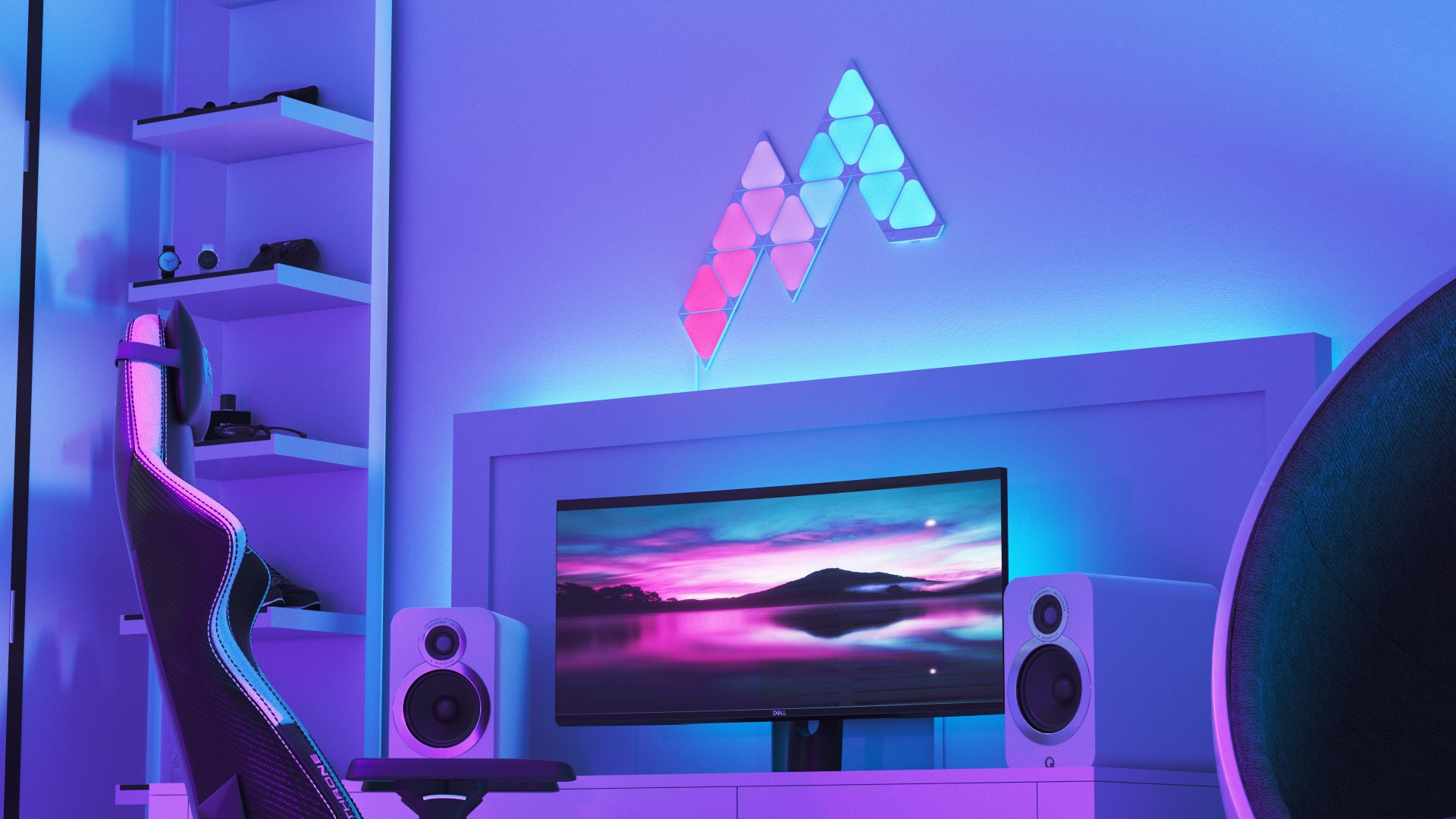 Nanoleaf will also be introducing the multi-faceted A19 Bulb and 80" LED Lightstrip, two products from their Nanoleaf Essentials range – the company's first line featuring smart bulbs. A seamless introduction to smart lighting for a more connected world, Nanoleaf Essentials takes your space to a whole new level through stunning illumination.
*Shapes Line is not compatible with Nanoleaf Canvas or Light Panels.