Hardware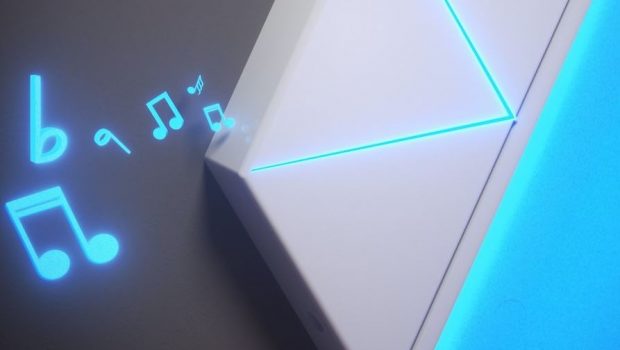 Published on December 12th, 2018 | by James Wright
Nanoleaf Rhythm Module Review
Summary: The Nanoleaf Rhythm Module addition provides visual audio for your light panels that looks and 'sounds' amazing!
The Nanoleaf Light Panels is a brilliant "smart light" product that are basically light panels that are attached on your walls in various configurations that when linked to your smartphone, display some amazing colours and lighting combinations and "animations" which really help 'light' up your room and quite spectacularly I must add. Our comprehensive review of the Nanoleaf Light Panels can be found at https://www.impulsegamer.com/ but this time we're checking out Nanoleaf Rhythm Module which simply plugs into your existing Nanoleaf light panels.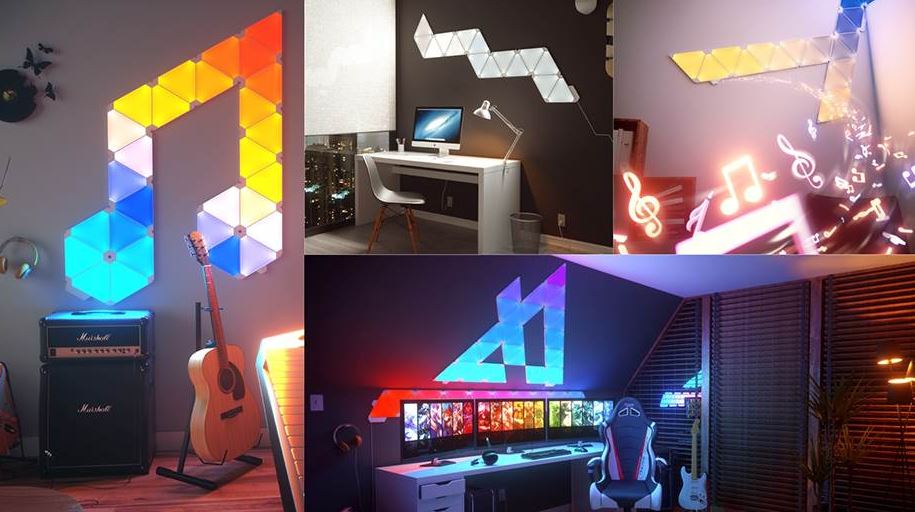 This addition to your exiting Nanoleaf Light Panels add to the sensory experience of this product by turning audio into real-time lights. So while the Nanoleaf Rhythm Module is controlled via the app, it can also be controlled via your voice (e.g. Google assistant) or the button on the actual device. But before we jump into our review, let's check out the key features of this clever product;
Integrated audio sensor detects and syncs the Light Panels to music in real-time
Quick & easy installation – simply plug the Module in any light panel
Apple Homekit Certified, Apps for iOS & Android
Download and customise Rhythm Scenes (preset animations) within the app
Control light panels using the app, your voice or the physical button
Voice Control works with Siri, Amazon Alexa & Google Assistant
Open API + SDK to create your own Rhythm Scene from scratch
WiFi control, no hub or bridge needed
As the Nanoleaf Rhythm Module can react to sound in the real-world (e.g. talking, singing or even babies laughing), it creates some impressive lighting configurations that people will have a blast with. We also enjoyed the Google Assistant integration that adds to the overall experience of this fun product as it does with Siri and Amazon Alexa. However in order to fine-tune the product, you do need to use free Nanoleaf app which is very easy to use.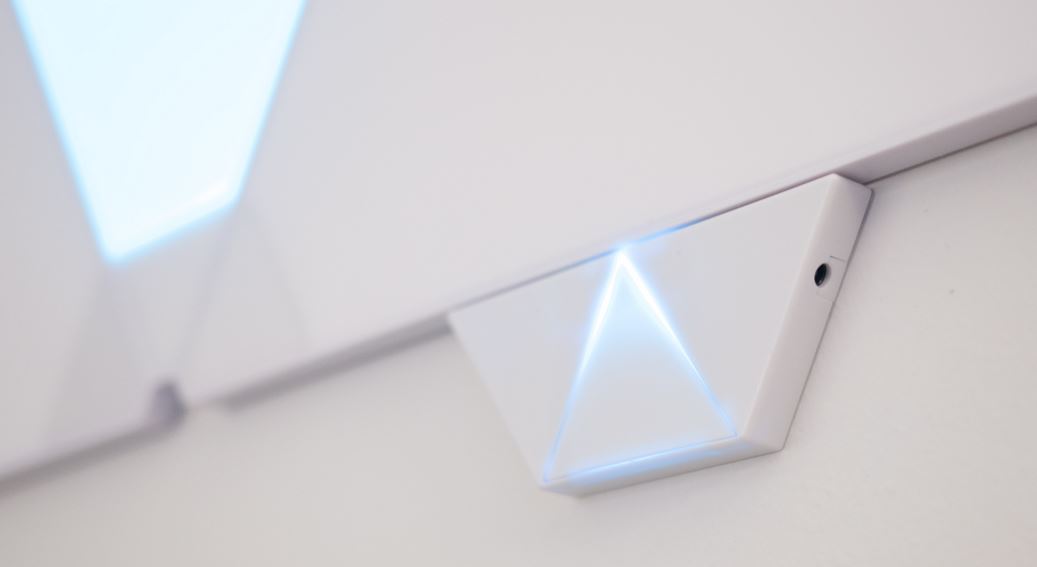 Box Contents
Nanoleaf Rhythm Module
One Rigid PCB Linker (Connector)
Instruction Booklet
Out of the box, the first thing that we noticed about the Nanoleaf Rhythm Module was how tiny the device is and installation is almost non-existent. Courtesy of the instruction booklet, we had this device up and running in just a few minutes which included unpacking the device and attaching it to the Nanoleaf Light Panels. Interestingly, the Nanoleaf Rhythm Module even has an auxiliary jack to connect external audio sources to the product.
Of course it's all about the audio experience and the Nanoleaf Rhythm Module produces some very impressive lighting schemes and even when you are not using it for music, the in-built audio sensors do wonders and even a conversation on your phone creates some clever lighting animations with a true kaleidoscope of colours.
With that in mind, music does become a very immersive experience, particularly with how it interacts with the light panels and whether it's a breathing effect, something more psychedelic or like a wave of colours smashing on your wall courtesy of the panels, the Nanoleaf Rhythm Model really takes the Nanoleaf Light Panels to a whole new level which must be seen to be believed. Add in games and movies and the best word to describe this product is awesomeness.
Final Thoughts?
If you own the Nanoleaf Light Panels, the Nanoleaf Rhythm Module accessory is a must have addition for this smart device that when linked together, almost magically transforms your audio in colourful visual cues with a colour combination of 16.7 million which is very impressive in itself. All in all, a fun product and while not useful as a smartphone, it will provide endless hours of enjoyment and will probably outlast your current smartphone.
Recommended!
For more great products like the Elgato Eve Smoke Detector Smart Smoke Alarm, check out Mobile Zap's Christmas Gifts for 2018 at https://www.mobilezap.com.au/christmas-gifts-2018