Hardware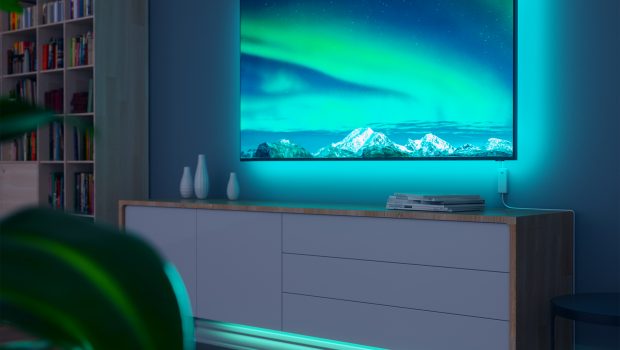 Published on July 25th, 2023 | by James Wright
Nanoleaf Essentials Matter Smart Lightstrip Starter Kit Review
Summary: Nanoleaf Essentials Matter Smart Lightstrip Starter Kit is a great way to create ambient lighting. Setup could be better but all in all, a solid design
The Nanoleaf Essentials Matter Smart Lightstrip Starter Kit is a versatile and vibrant lighting solution that brings a whole new level of customisation to your home or office to create the perfect lighting with access to over 16+ million colours and tunable whites.
This starter kit from Nanoleaf comes with everything you need to power the 2 metre lightstrip and best of all, it seamlessly connects with various smart home platforms, providing an enhanced user experience and effortless control over your lighting setup whether that's Apple or Android.
You can also control the lightstrip via the attached controller as well.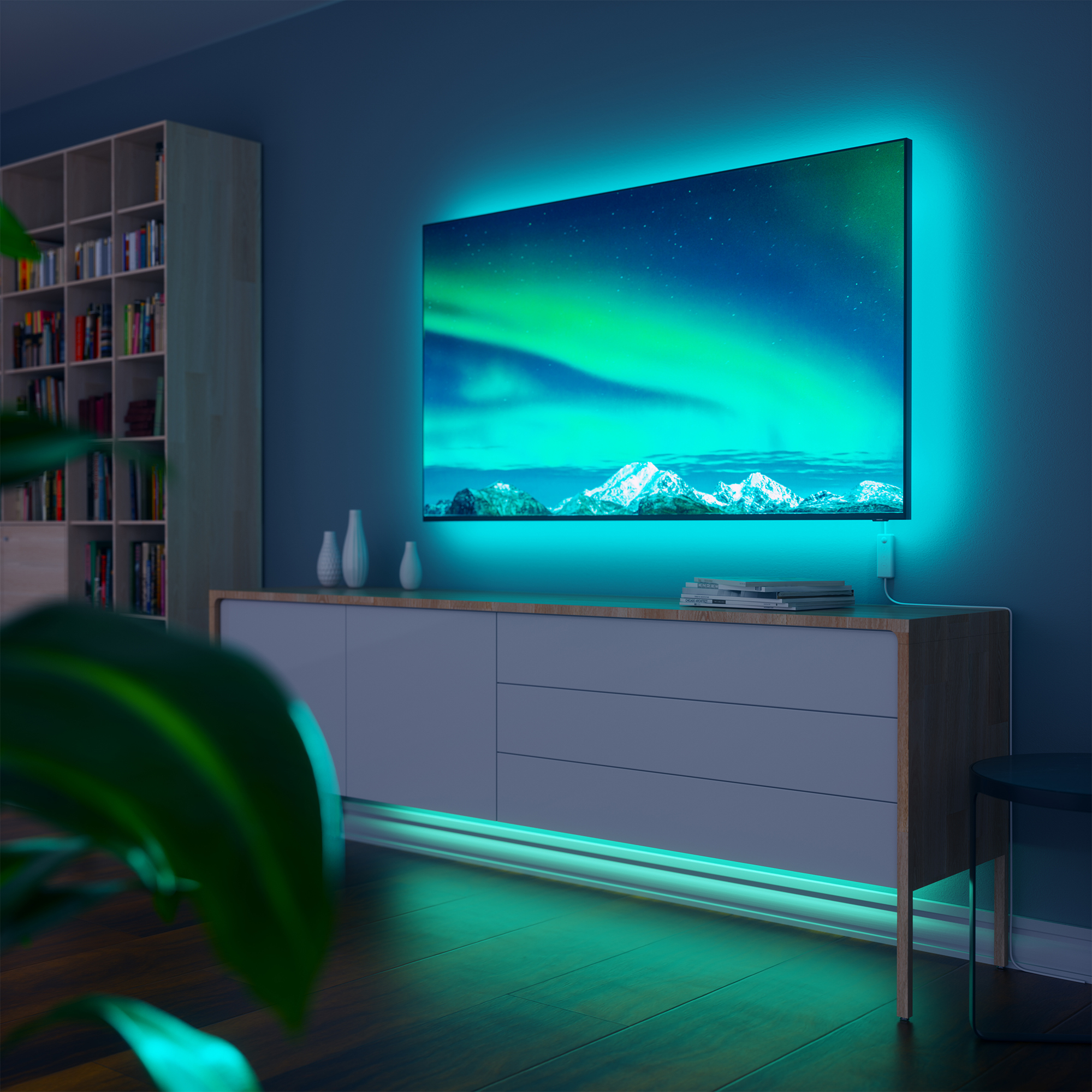 Installation of the Nanoleaf Essentials Matter Smart Lightstrip Starter Kit is straightforward, thanks to the adhesive backing and flexible design which makes it easy to shape and fit, especially for accentuating architectural features to create that ambient lighting in any room. Nanoleaf also include an intuitive app that gives the user access to a wizard to help setup the lightstrip. While I wanted to control this via Alexa, I did have some setup issues, however Nanoleaf did have a web link for an Alexa specific setup that worked a treat.
Once installed, the most noticeable feature of this lightstrip is its impressive colour spectrum. With over 16 million colours to choose from, you can create captivating lighting scenes that match your mood or complement the occasion well. Whether you want a soothing, warm glow for a cozy movie night or a vibrant, dynamic display for a party, the Nanoleaf Lightstrip delivers stunning visuals that are sure to impress. I also like the various special effects you can use such as breathing or waves that can be synced with other lighting devices.
Further, the integration with Matter-enabled smart home platforms, such as Apple HomeKit, Google Assistant and Amazon Alexa (reviewed), is seamless and reliable. As a result, you can effortlessly control the lightstrip using voice commands or through the respective apps, allowing for convenient automation and synchronization with other smart devices in your home. The ability to integrate with Matter means you can expand your smart home ecosystem and enjoy interoperability with a wide range of compatible devices.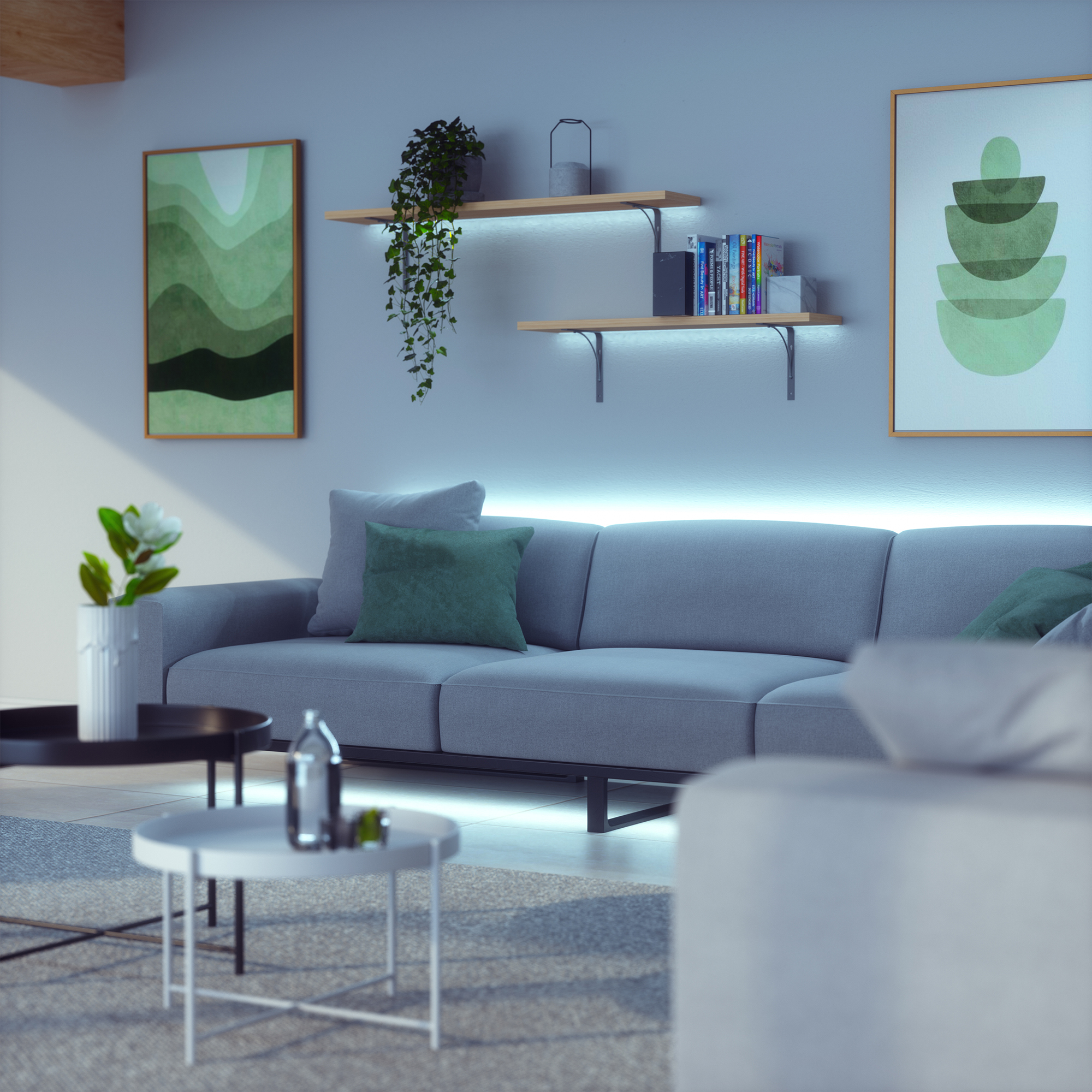 Another noteworthy feature of the Nanoleaf Lightstrip is its responsiveness to music and sound that allows this device to react and sync with your favorite songs, creating a captivating visual experience. The dynamic effects and patterns add a whole new dimension to your music sessions or house parties, enhancing the overall atmosphere.
In terms of build quality, the Nanoleaf Lightstrip feels durable and well-made. The LEDs provide bright and consistent lighting and the adhesive backing sticks firmly to most surfaces. However, be cautious when repositioning or removing the lightstrip, as the adhesive may lose its effectiveness over time, requiring additional adhesive strips or mounting solutions. If you are using a wall as a backdrop, depending on the age of the paint, it may remove some paint when it comes to removal, however for items such as a TV, bed or desk, this should be a moot point.
Gallery
Final Thoughts?
In conclusion, the Nanoleaf Essentials Matter Smart Lightstrip Starter Kit is an affordable way to get tailored smartlighting in your home or office. It really is a fantastic addition to any smart home setup with its impressive range of colours, seamless integration with Matter-enabled platforms and responsiveness to music make it an excellent choice for creating captivating lighting displays.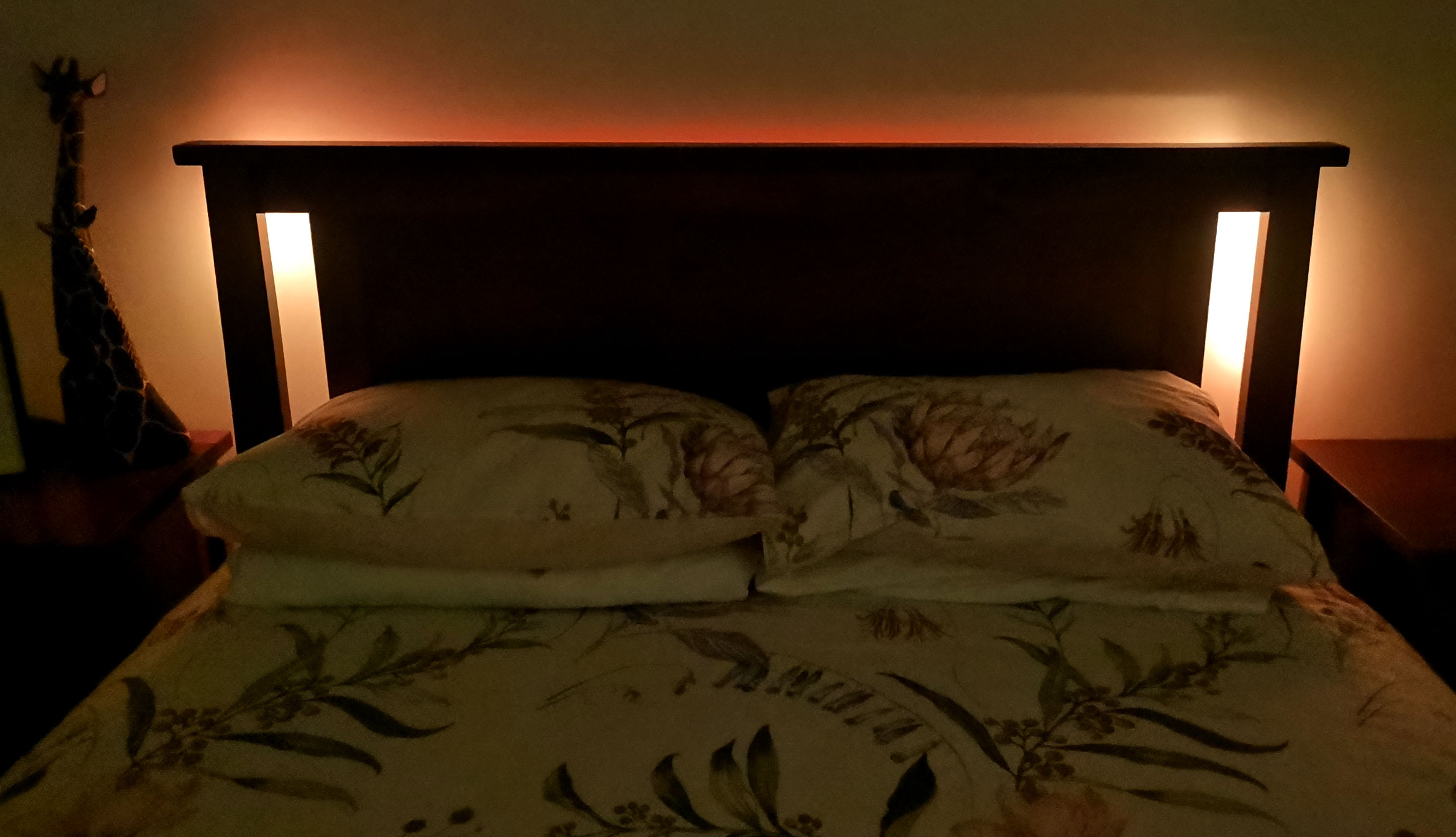 Key Features
Matter-Enabled
Matter allows compatibility with major smart home ecosystems, providing more ways for users to customise and futureproof their smart homes. The Matter experience across all smart home ecosystems will continue to evolve and improve as these major players work on further integrating Matter into their products.
Works over Thread
Get lightning fast speed and robust reliability over Thread—a fast, low-power wireless mesh network.
Maximise Comfort and Productivity
With Circadian Lighting, you can set your lights to automatically adjust to the colour temperature of the sun based on your timezone or manual settings. This feature helps to energise you in the day and naturally prepares you for rest by removing blue light at night. Update your lights to version 3.5.0 or newer to enjoy this feature.
Screen Mirror
The colours from your screen are reflected onto your lights for an immersive experience. Watch as your lights sync with the colours from your favourite movies and video games. Available through the Nanoleaf Desktop App. Update your lights to version 3.5.0 or newer for the best experience.
Customised Schedules
Automate your lights to turn on/off at specific times and days to make your daily routines a little easier. Set your schedule using Apple Home, Google Home app or any other Matter-compatible app or voice assistant. Office bedroom setup with Nanoleaf Lines RGB lights mounted above the desk and monitor. The perfect gaming lights for your PC battlestation.
Easy-Access Controller
Don't want to pull out the app? Turn On/Off, change the brightness or cycle through different colours with the easy-access Controller.
Limitless Colours & Brightest Whites
16M Colours: Virtually limitless colour options. Choose your favourite vibrant colour or create colour-changing Scenes for the perfect ambience. Vivid Whites: The brightest white lighting with extended temperature range from the coolest to warmest whites.