Games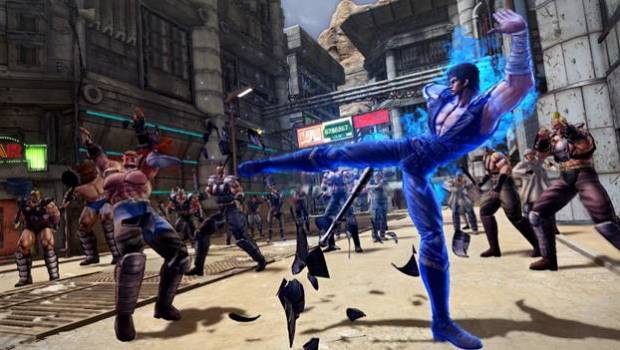 Published on September 5th, 2018 | by Admin
NANI!?!? FIST OF THE NORTH STAR: LOST PARADISE DEMO NOW AVAILABLE ON PLAYSTATION®4
Get ready to bust some heads, build a buggy, and explore a post-apocalyptic wasteland! Get a feel for Kenshiro's *explosive* Hokuto Shinken abilities, explore the city of Eden and the post-apocalyptic wasteland surrounding it in the Fist of the North Star: Lost Paradise demo, now available on the Playstation™Store. 
Download the demo here!
In this demo, players will get to get to choose between two different gameplay modes: Battle Mode and Adventure Mode.
Battle Mode: Relive the Fist of the North Star manga and experience the first major boss battle in the game against Kenshiro's lifelong rival, Shin.
Adventure Mode: Take your first steps into the city of Eden, where the main story of Lost Paradise takes place. Try your hand at building a buggy and take it out into the wasteland to hunt down important materials and roving bands of lowlifes.
Additionally, downloading the demo will reward players with a free PS4 theme featuring the cast of Fist of the North Star: Lost Paradise. This theme will be available starting on the game's release day, the 2nd October 2018!
Fist of the North Star: Lost Paradise launches in Australia on 2nd October 2018, exclusively on PlayStation 4!