Comics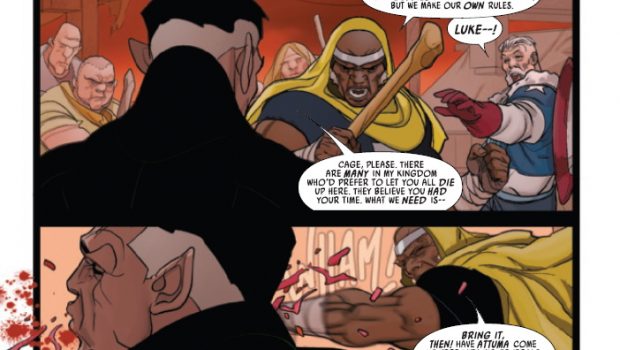 Published on October 19th, 2022 | by Tim Chuma
Namor: Conquered Shores #1 (2022) Review
Summary: Am getting a bit jack of all the downer storylines at the moment but fans of this character should be pleased he gets his own story.
Set a century into the future where the surface world has mainly been destroyed by climate change, sea-level rise and alien attack. The Atlanteans rule the ocean and allow only about 20,000 to live in an air pocket under the waves. Namor is no longer king and "was never a diplomat" by his own words but still feels something towards the surface world due to being half human.
Old Captain America is still around as protector of the humans and agrees to go with him to old New York to check out rumours of a baby being born for the first time in 2 years on the surface. Things predictably go south when Luke Cage beats Namor's arse with a cudgel and everyone else joins in.
With Namor joining the MCU this also seems to be another introductory story for this character but set in a different timeline than Wakanda and different again from the recent story with old Hulk post Armageddon (that he caused, but still).
This one feels like a bit of a downer. The end of the world stories seem to be dominating the Marvel universe at the moment and it would be nice to have something normal for a while.
Worth looking at if you are a fan of this character and want to see him have his own story.
Comic details:
Writer: Christopher Cantwell
Penciler: Pasqual Ferry
Cover Artist: Pasqual Ferry
Publisher: Marvel
Published: October 12, 2022