Switch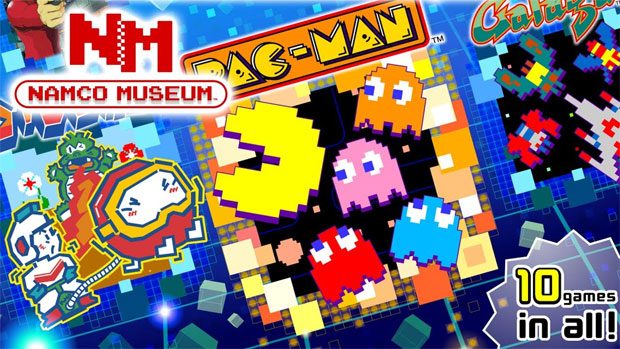 Published on August 6th, 2017 | by James Wright
Namco Museum Nintendo Switch Review
Summary: The Namco Museum is pure old-school arcade fun!
The Nintendo Switch is a great console that allows gamers to experience Full HD TV gaming, including innovative portability and some very clever mechanics such as local multiplayer all from one console plus very clever controls. The only thing missing is a time machine…  So now owners of the Nintendo Switch can now go back in time (with a few twists) to experience some of Namco's classic titles that includes Pac-Man (1980), Galaga (1981), Dig Dug (1982), The Tower Of Druaga (1984), Sky Kid (1985), Rolling Thunder (1986), Galaga '88 (1987), Splatterhouse (1988), Rolling Thunder 2 (1990), Tank Force (1991), and Pac-Man Vs. (2003). That's pure old school arcade fun right there!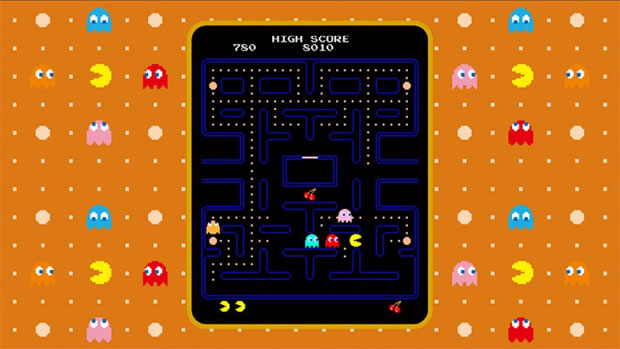 Although all these games are classics in one shape or form, the most notable ones are Pac-Man, Galaga, Rolling Thunder and Dig Dug which helped define the gaming world way back in the early 80's. Best of all, each game is faithful to the original but you can tweak the graphics to help with this retro experience and there's a high resolution background to help fill some of the space on your Nintendo Switch. Games can be played in two modes that include Normal and Challenge. Normal is identical to the classic game, whereas Challenge gives you a set of goals to complete like finishing a stage in a set amount of seconds or you need to eat a specific amount of ghosts.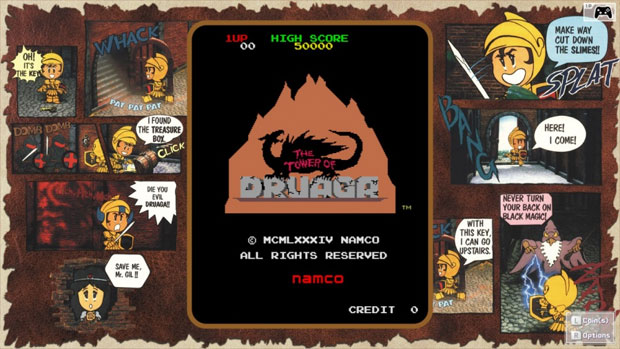 The games included in this collection even allows you to share your high scores with the rest of world via its online component which sure beats having it on one machine like in the old arcade days. Although this collection features the original Pac-Man, it also boasts the remake Pac-Man VS (a multiplayer game) which allows other players to become the ghosts in this fun game. There's even a variety of ways to play this version but on one Switch, three players can control the ghosts, whereas the AI controls Pac-Man himself. It should also be noted that Pac-Man VS has updated HD graphics and support for the Joy-Cons!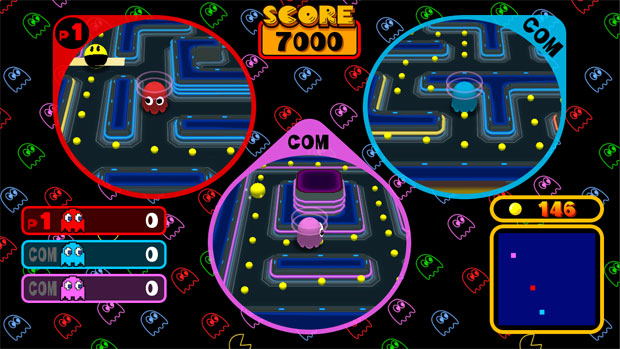 With that said, it's great that Namco have included quite an eclectic collection as all the titles are quite different in terms of their gameplay and graphics. So whether it's the classic Pac-Man as you avoid or chase the ghosts to the side rolling action game Rolling Thunder or the gory Splatterhouse as you cut and punch enemies like Jason from Friday the 13th, it's decent snapshot of gaming and its evolution. Sure the gameplay is very limited compared to titles of today but somehow it's still fun just relaxing and playing these classic titles.
The Tower of Druaga is one of the founding fathers of Japanese RPG's which helped pave the way for many excellent titles from this country. Sky Kid is a colourful side scrolling shooter, whereas both the Galagas channel their inner space invaders. Dig Dug has the player avoiding enemies and dropping rocks on their heads, whereas Tank Force allows you to shoot other tanks in this maze-like environment. My favourite games from this collection are Rolling Thunder and Rolling Thunder 2 which is a side scrolling action game as you shoot enemies and navigate this spy-like environment.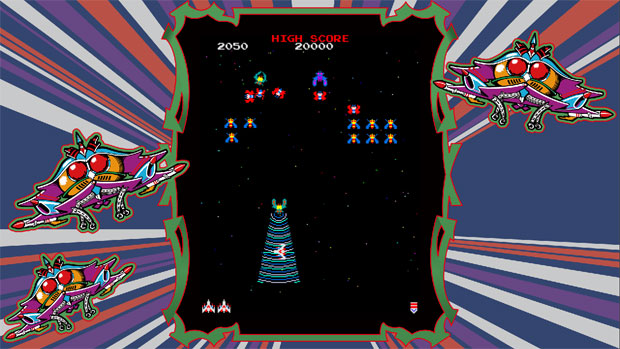 Graphics/Audio
Graphically, the interface of the Namco Museum screams retro and although the title can't compete with titles such as Zelda Breath of the Wild or Splatoon 2, it does serve as a fun reference for a simpler time of gaming. Furthermore, the audio is relatively simplistic with its sound effects, however the soundtracks for each of the games are quite boppy and really help with the overall immersion factor. There are some tweaks to help modernise the game a little but at their core, they are presented in their original formats.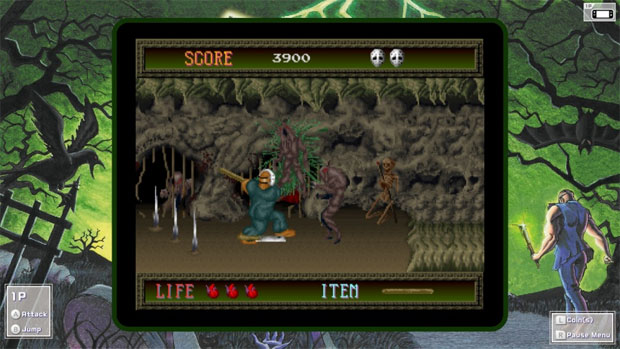 Final Thoughts?
The Namco Museum successfully ports these classic games onto a modern console that allows both new and veteran gamers the chance to experience these historic titles or relive them again. With a total of ten games available on Namco Museum, it gives players a wide assortment of titles, all with their own unique gaming mechanics to play for countless hours which is like having your own virtual arcade. What I really enjoyed about this collection was the ability to play the games in their purest form which is ideal if you're waiting because they allow for quick or long bursts.
Old school museum!