Games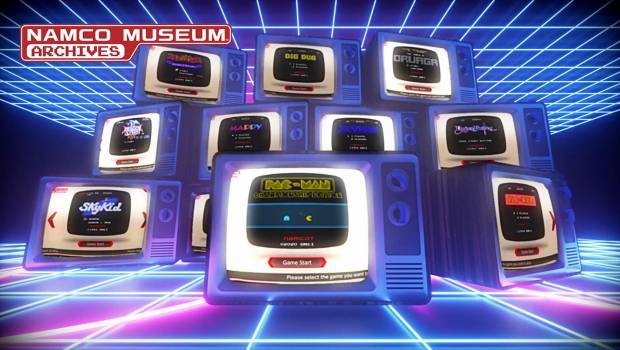 Published on June 15th, 2020 | by Alex Novus
NAMCO MUSEUM ARCHIVES COMING ON JUNE 18TH
BANDAI NAMCO Entertainment Europe is pleased to announce that NAMCO MUSEUM ARCHIVES Volume 1 and 2 will be coming to Nintendo Switch, PlayStation 4, Xbox One and PC Digital on June 18th, 2020.
Gathering NAMCO's hits and long-lost treasures, each volume of NAMCO MUSEUM ARCHIVES features 10 historic arcade hits such as PAC-MAN and Galaga, and also includes some classics that were never before released in the West, such as Dragon Spirit: The New Legend and Mappy-Land.
NAMCO MUSEUM ARCHIVES Volume 1:
Galaxian
Xevious
Mappy
Dragon Buster
Pac-Man
Dig-Dug
The Tower of Druaga
Sky Kid
Dragon Spirit: The New Legend
Splatterhouse: Wanpaku Graffiti
Pac-Man Championship Edition
NAMCO MUSEUM ARCHIVES Volume 2:
Battle City
Pac-Land
Dig Dug II
Super Xevious
Galaga
Rolling Thunder
Mappy-Land
Legacy of the Wizard
Dragon Buster II
Mendel Palace
Gaplus
Developed in partnership with B.B. Studios, NAMCO MUSEUM ARCHIVES takes the retro gaming experience to the modern consoles with new features for improved playability, including rewind, save points and wide-screen support.