Games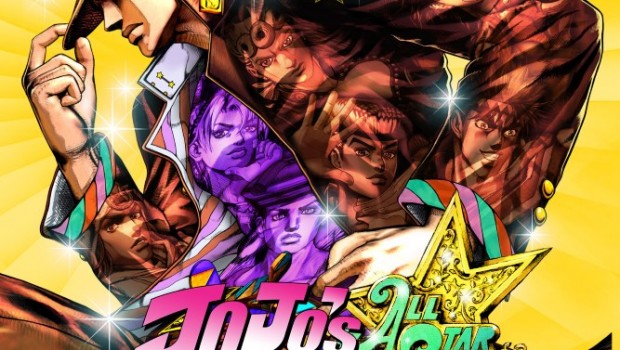 Published on November 6th, 2013 | by admin
NAMCO BANDAI GAMES ANNOUNCES JOJO'S BIZARRE ADVENTURE: ALL STAR BATTLE FOR AUSTRALIA AND NEW ZEALAND
JoJo's Bizarre Adventure breaks down in Australia and New Zealand!
SYDNEY, AUSTRALIA  – 6th November 2013 – NAMCO BANDAI Games announces today that one of the best-selling manga ever; JOJO'S BIZARRE ADVENTURE will be reaching Australia and New Zealand streets in 2014 (on PlayStation®3 only). With JOJO'S BIZARRE ADVENTURE: ALL STAR BATTLE, gamers will get a chance to experience an action-fighting game following the authentic Hirohiko Araki manga! This game has already reached the perfect 40/40 mark in the praised Japanese FAMITSU magazine.
Since its first appearance in Weekly Shonen Jump in 1987, JOJO'S BIZARRE ADVENTURE manga has sold more than 70 million copies around the world; it is also the second longest running Shueisha manga. JoJo's Bizarre Adventure counts the story of Jonathan Joestar's cursed family; the manga covers the adventures of several generations and their Nemesis; each part of the series focuses on a descendant and has its fair share of belligerents.
By acquiring a legendary status, Hirohiko Araki's masterpiece inspired numbers of anime and manga franchises. Furthermore, it was associated with the famous Italian brand GUCCI, in order to celebrate their respective 30th and 90th birthdays: a world premiere!
Developed by the well-known CyberConnect2 studio, JOJO'S BIZARRE ADVENTURE: ALL STAR BATTLE is made to join games such as NARUTO SHIPPUDEN: ULTIMATE NINJA series within the best anime-based fighting games.
In order to keep this game within JOJO'S BIZARRE ADVENTURE spirit, developers included plenty of JoJo-esque features (Battle Styles, Heart Heat Gauge etc.). Fans will fight with characters coming from all of 8 JOJO'S BIZARRE ADVENTURE chapters. Stylish and colourful battles against some of the most famous bosses such as DIO BRANDO, ENRICO PUCCI and much more await players. This new game opens the door to eye-popping fights in beautifully drawn and animated places from JOJO'S BIZZARE ADVENTURE universe!