Games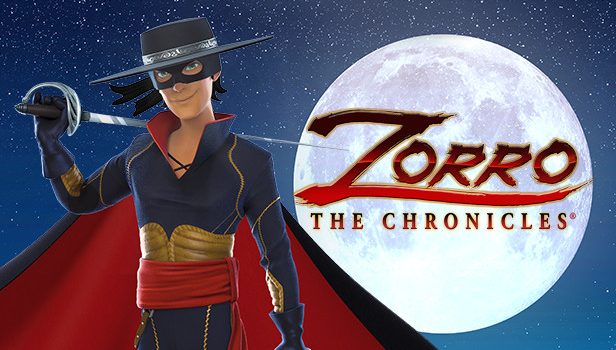 Published on February 10th, 2022 | by Adrian Gunning
NACON WILL PUBLISH ZORRO THE CHRONICLES, THE GAME AND REVEALS A NEW TRAILER
NACON, PVP GAMES and BKOM studios, in collaboration with Zorro Productions Inc. and the Canada Media Fund, are pleased to unveil the new trailer of Zorro The Chronicles, the game an action-packed adventure for the entire family, combining thrilling combat, exciting exploration, and immersive experience. The game will be released on PC, PlayStation 4, PlayStation 5, Xbox One, Xbox Series X|S and Nintendo SwitchTM in June 2022.
In Zorro The Chronicles, the game, you can be the legendary Zorro or his fearless sister Ines. This fun and action-packed video game is targeted at all public, as is its hero character Zorro, beloved for nearly a century by young and old alike around the world.
Explore the game's world with eye-catching visuals as breathtaking as in Zorro The Chronicles animated series. Enjoy fun and rewarding swashbuckling combat featuring hilarious yet spectacular finishing moves. Disarm your enemies with a whip, a sword, dazzling moves, and humour! Deflect their attacks with acrobatic moves and lightning-quick reflexes. Leave your mark on them with a 'Z' from the tip of your sword!
Zorro The Chronicles, the game is adapted from Cyber Group Studios' hit animated series of the same name, produced in collaboration with John Gertz's Zorro Production Inc for France Télévisions (France) and RAI (Italy). The blockbuster show has been sold in over 100 countries to major broadcasters such as Turner (France), RTVE (Spain), RTS (Switzerland), Télé-Québec (Canada), Globosat (Brazil), TV5 Worldwide and many others. The animated program has been nominated at the 13th edition of the TV France International Export Awards and as "Best Kids TV series" Pulcinella Awards at Cartoons on the Bay (Italy).