Hardware
Published on July 4th, 2022 | by Brent Thomas
Nacon RIG Pro 800 HS Review | PS5/PS4
A great set of wireless headphones can have a huge positive impact on immersion whilst gaming. Let's take a dive in and see if the RIG Pro 800 HS offers the wireless excellence it promises on the box.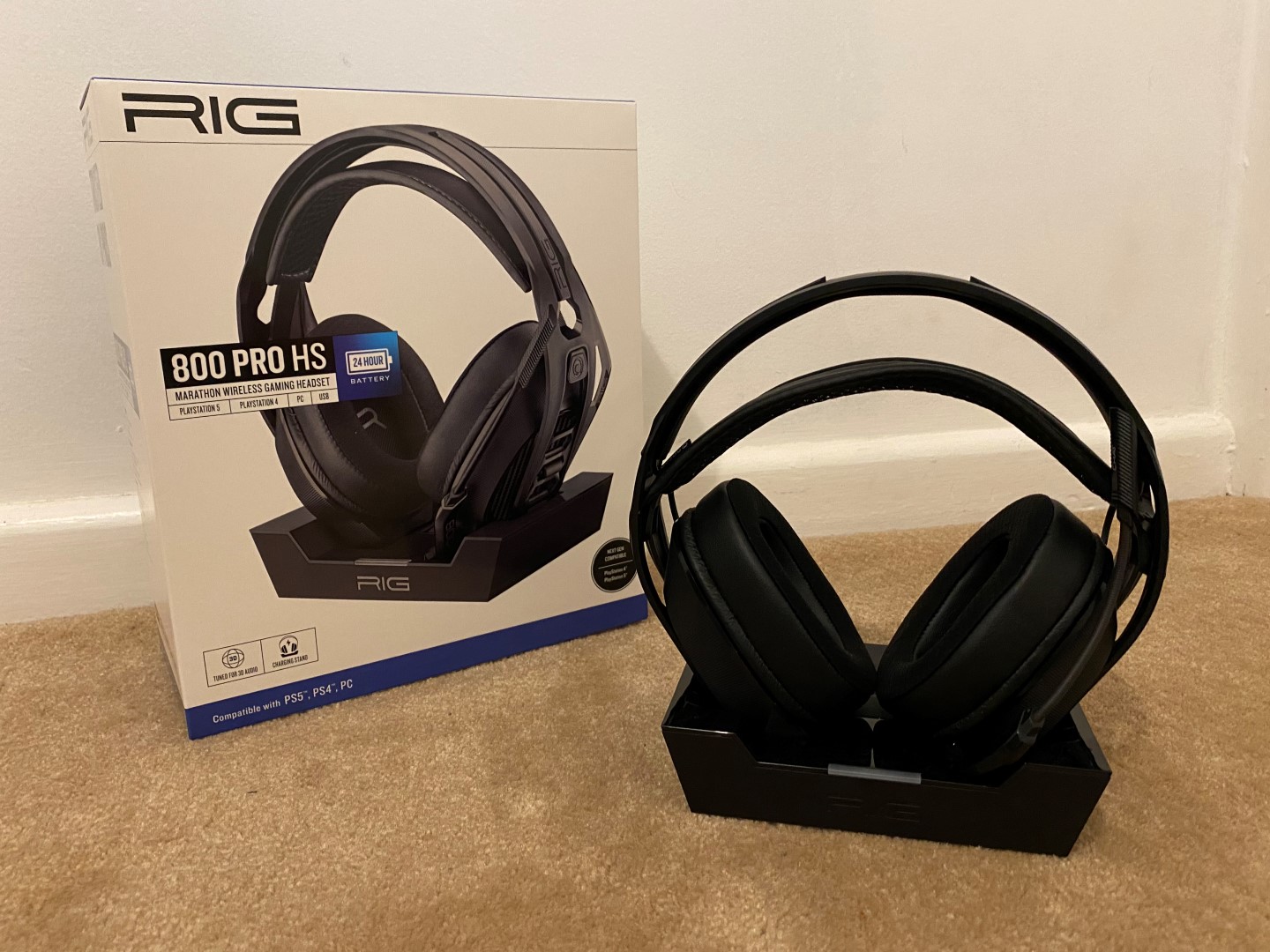 Out of the box, putting the headphones straight on and first impressions are clear. They are very comfortable for extended gaming sessions thanks to the large, soft and breathable ear cups. The headset itself is very light at only 290g (lighter than most of the similar high-end headphones). The flexible top head strap is soft, conforms well and the self-adjustable tension only adds to their comfort. It barely feels like you are wearing them, and without getting sweaty which can be an issue with other headphones. It seems limited in only having only a modular ear cup adjustment of small, medium and large- but due to the self-adjusting head strap this shouldn't be an issue for most users. The headphones do look on the cheaper side mainly made of plastic, but they feel more comfortable than they look like they should!
Box Contents:
RIG 800 PRO HS Wireless Gaming Headset
Charging base station
USB-A Wireless adaptor
USB-A to Micro-USB cable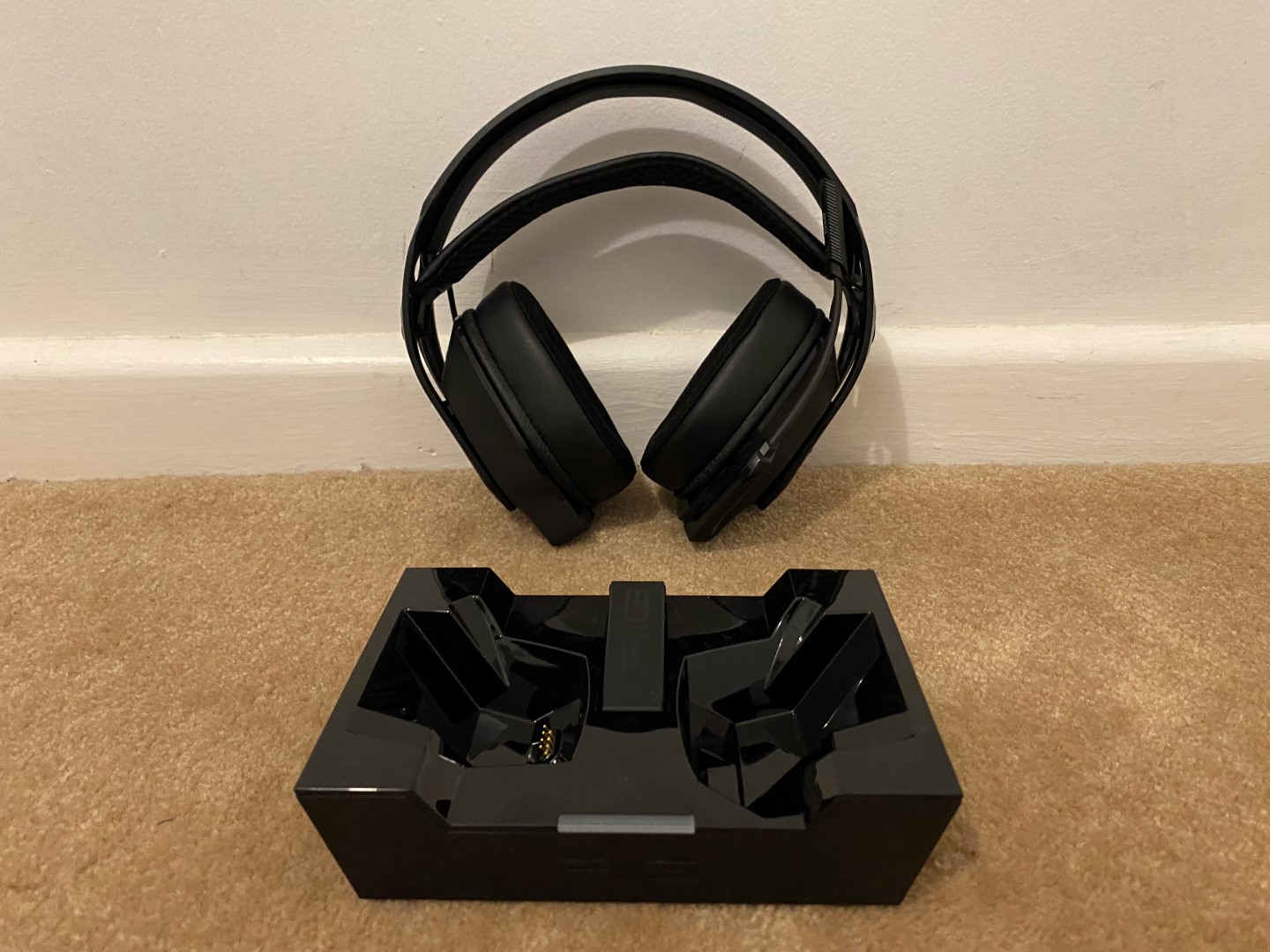 Initial setup is quite easy with 2 different options. You can plug USB-A wireless adaptor straight into the PS5, but my preference is to plug the adapter directly into the bass station. This allows the headphones to be conveniently and satisfyingly locked into the bass station to charge when not in use. The PS5 automatically recognises when the headphones are docked or undocked and quickly change audio output from my TV's amplifier system to headphones.
There are not a lot of customisation options but through the PS5 audio settings menu it was quite an easy setup. I found using the PS5's 3D audio user calibration setting to adjust the "height" of the audio output through the ear cups significantly improved the sound experience once set up to my preference.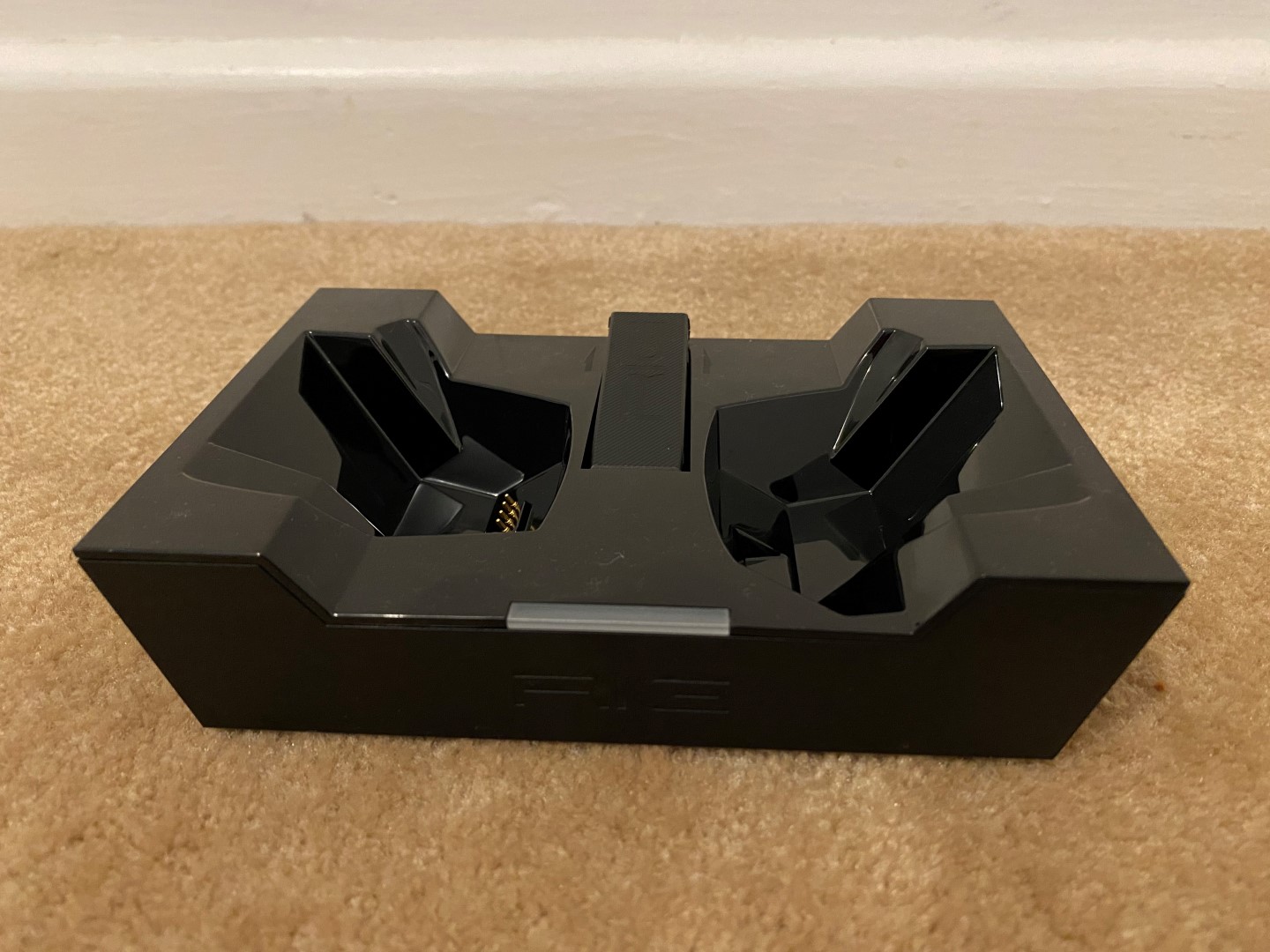 The headphones provide fantastic 3D directional audio in single and multiplayer games with clear localisation of specific sounds. The headphones offered some great moments playing Uncharted: Legacy of Thieves inside a cave where gunshots would echo off the roof, voices bounced off the side walls and rain drops clearly dripped far away behind the character. Returnal is another game that really benefits from the PS5's 3D audio, where dodging fast moving enemies is made much easier by being able to hear exactly where they are even whilst off screen.
Overall sound quality is quite good in most in-game situations, but I really think that the weak bass output could be improved for maximum impact with explosions and heavier music in-game aka Doom Eternal. I mean who doesn't love thundering heavy metal guitars whilst slaying demons in Doom! 😊

Whilst not advertised on the box, the headphones worked with my Nintendo Switch by plugging the USB-A adaptor into the Switch Dock for TV mode. Being able to use these headphones on 2 different consoles is a very welcome feature these days, that's 3 platforms if you count PC compatibility too.
The game/ voice chat knob on the left side of the ear cups works very well with multiplayer games. While the headphone volume knob does the job, it is an infinitely scrolling wheel rather than having any sort of end point or tactile feedback to sound level. The headphones boast very low audio latency, great for fast paced multiplayer shooters, where getting the drop on enemies via footstep sounds is extremely important.
The microphone provides very clear in-game voice chat to teammates with a flexible/ adjustable boom. It is very simple and easy to lift the boom up to mute voice chat when not in use and provides audio feedback that it is muted. The self-monitoring voice chat to hear your own voice/ calibrate mic level is a great feature too.
An area lacking is sound isolation, which should help to mitigate outside noise during use. The headphones struggled if there was any external sound in the room. However, if like me most of your gaming is done at night when the family is asleep this shouldn't be a huge issue. The headphones also have a great battery life, never running out during long gaming sessions whilst reviewing them- which is advertised as having 24 hour between-charge lithium ion batteries.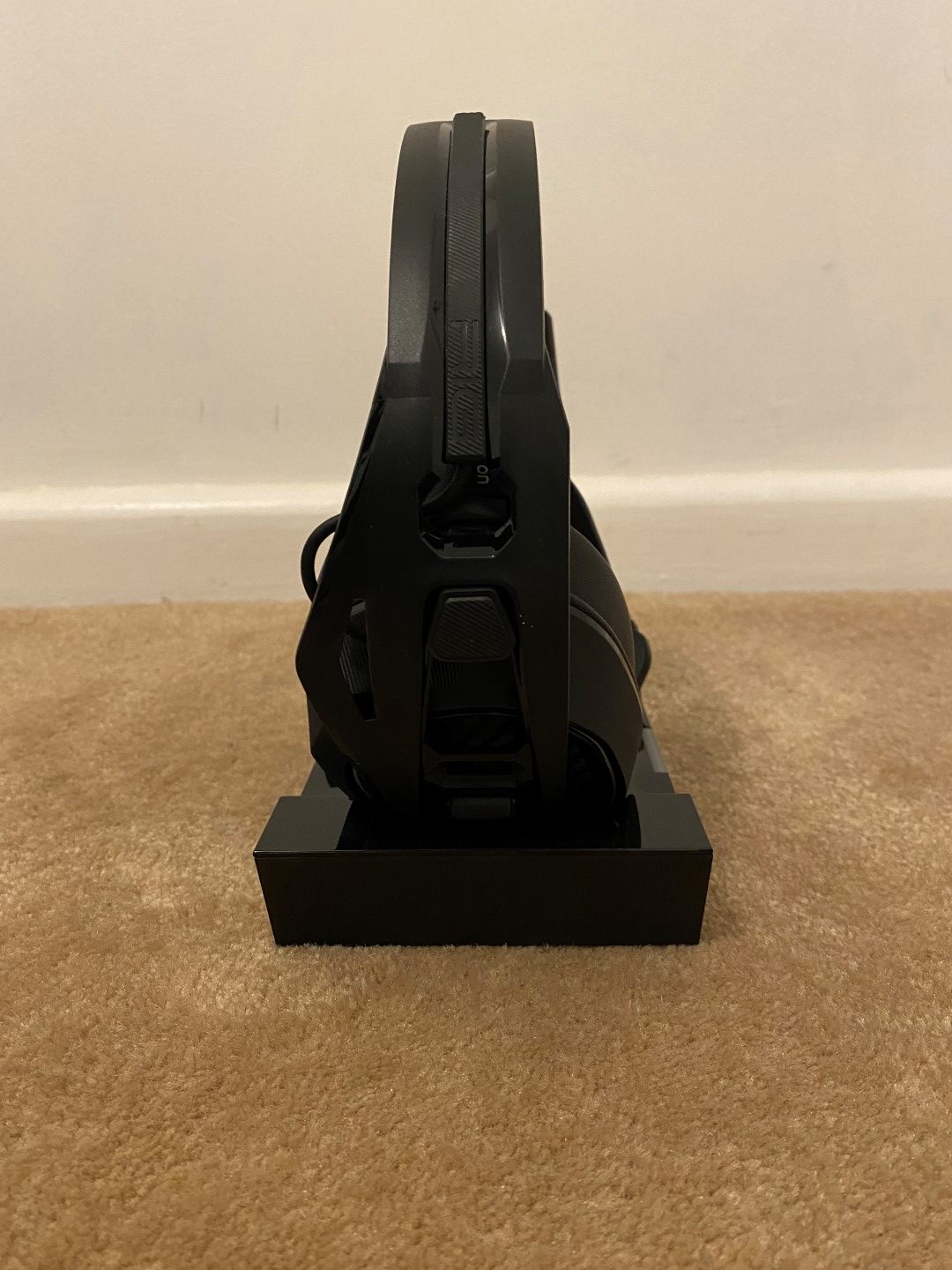 Games headphones were tested with on PS5:
Uncharted: Legacy of Thieves Collection, Doom Eternal, Elden Ring, Gran Turismo 7, Returnal, Call of Duty Warzone and CoD: Vanguard, Ghostrunner.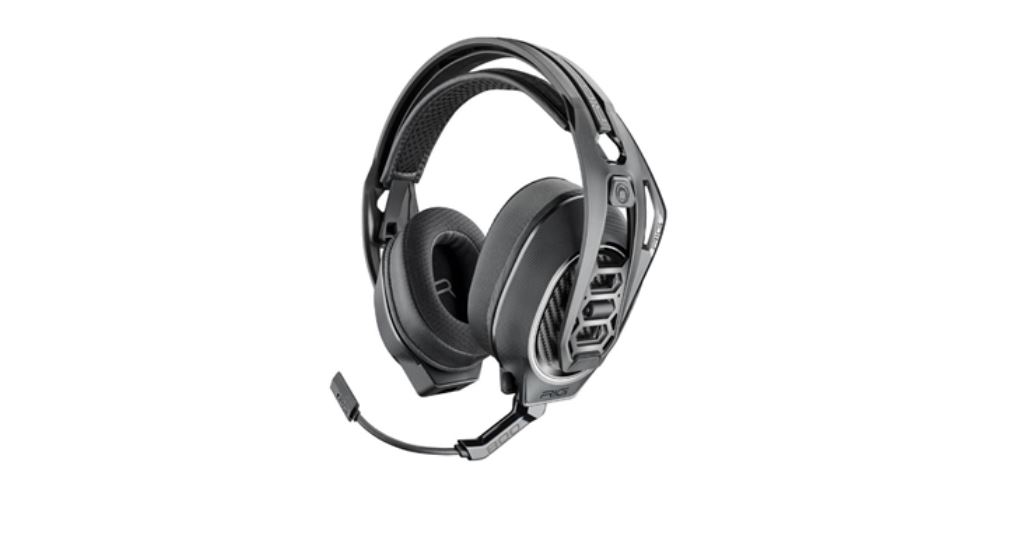 Final thoughts?
Very comfortable and great 3D sound localisation for mid range headphones. Whilst the sound isolation could be improved, this shouldn't be an issue for most of us who play when the family is asleep. Great value overall at $300 for both single player and competitive multiplayer games thanks to low latency.