Comics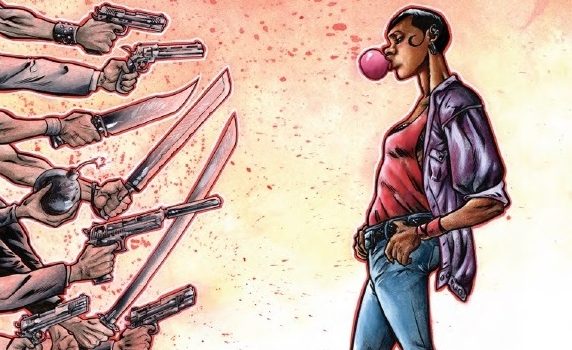 Published on July 6th, 2016 | by Lyla Saudi
Mystery Girl Volume 1 TPB – Comic Book Review
Summary: A unique and quirky story about your not so average Londener who knows the answer to every mystery in the world, all you have to do is ask.
Private Eye? Not quite. Detective?  Nearly there. Sidewalk operating detective – who knows the answer to any question you could ever possibly think of? Spot on! Mystery Girl Volume 1 brings you four issues of action packed adventure, crime, fantasy and a whole lot of humour, all rolled into one. Written by Paul Tobin, illustrated by Alberto J. Alburquerque and with colours by Marissa Louise, she may know the answer to every question except for her most  personal one…who is she?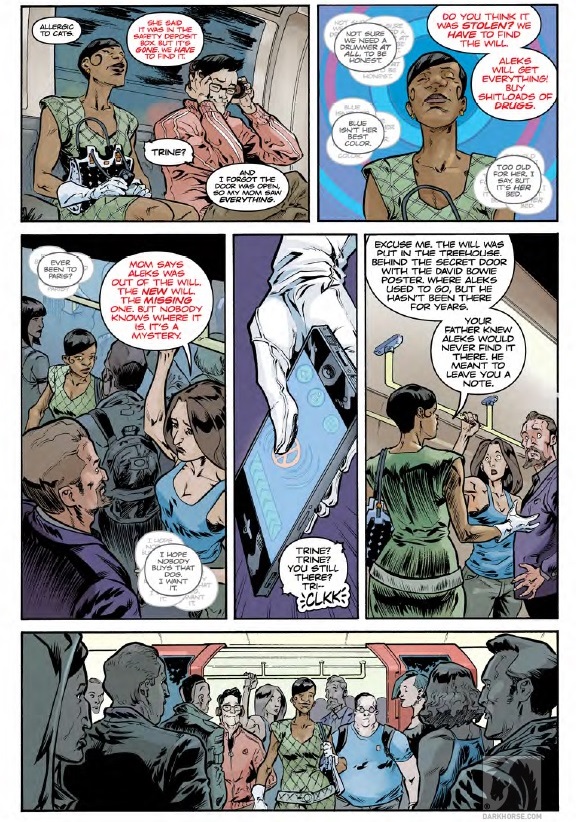 Meet Trine Dorothy Hampstead, 27 year old parakeet owner and London's finest (and only) sidewalk detective. After meeting a woman at a party (who she can't remember) Trine wakes up two days later with the 'special' ability to know everything. The catch, she has no memory and knows nothing about herself. So what to do? Our charismatic, laid-back, and loved by most Trine, resumes life by opening up a pop up detective shop (aka office) on the side streets of London.
Solving mysteries is what she does best. From giving relationship advice to strippers to helping budding cops catch criminals, she can hear everyone's moral dilemmas, questions and random thoughts. As long as you don't break her rules and ask her any personalised questions, Trine will answer all of yours.
After agreeing to take on a case in Siberia from a genetic scientist obsessed with mammoths, a whole new dangerous adventure (and a personal self-discovery story) unfolds for Trine and her friends. Throw in a crazed hit-man (that kills for the thrill of it) hunting her, we discover the extent she will go to survive even if it means putting the ones she loves in the line of danger.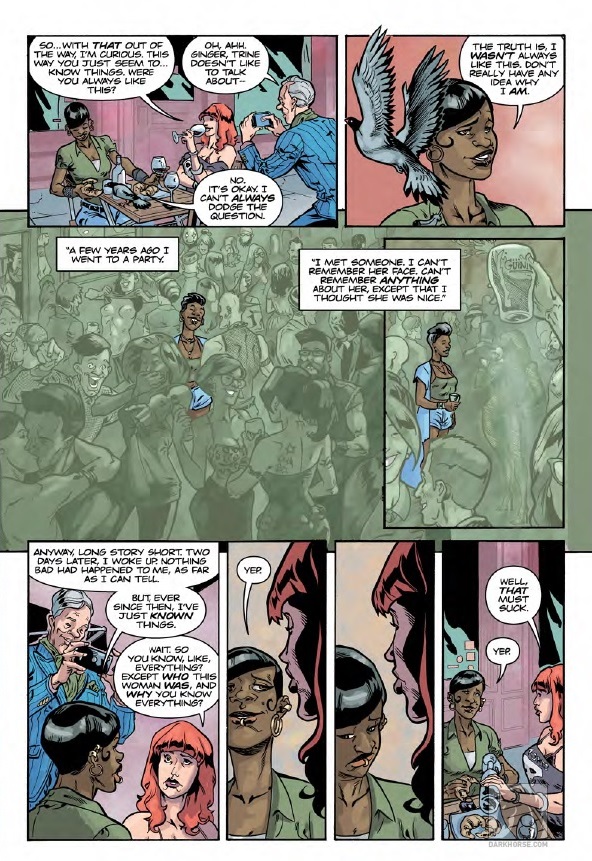 Writing
Blending street slang, witty humour, and a dark and twisted (but really fun) story, Paul Tobin is a talented writer that doesn't reveal too much of the plotline straight away. Instead he provides you with good banter between a diverse set of characters that draws you in, allowing you to instantly form a love/hate relationship with each of them.  The pacing of the story is spread out well amongst the four issues, each leaving you with a cliffhanger that makes you want to quickly turn the page to see what happens next. There could have been a bit more background information to some of the characters, especially Trine, but that doesn't really distract from the main plotline.
Artwork
Alberto J. Alburquerque and Marissa Louise set the mood, vibe and personality of this story very well.  The panels flow fluidly, using warm yet vibrant colours to draw your attention to specific points of interest which makes them easy to follow.  The characters look quirky, detailed and you can encompass what they are thinking and feeling through their facial expressions. Sometimes the body expressions of certain characters seemed slightly over exaggerated and overly dramatic but that was only in a few panels.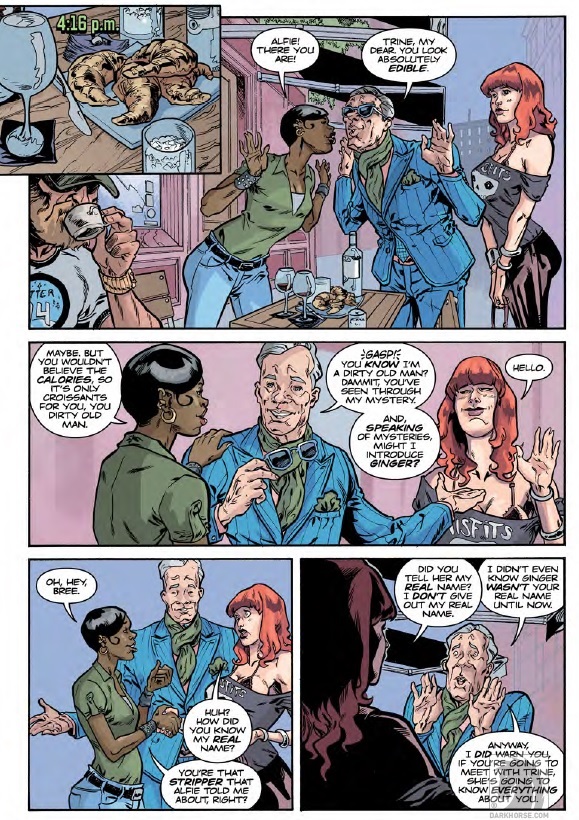 Final Thoughts?
This is a unique and fun story that I really enjoyed reading and cannot wait to get my hands on the next volume. I have so many questions for Trine, I want to know her, I want her to be my friend and you will too when you get your hands on a copy of Mystery Girl Volume 1.
Comic Details
Writer :Paul Tobin
Artist: Alberto J. Alburquerque
Colorist: Marissa Louise
Cover Artist: Alberto J. Alburquerque
Genre: Action/Adventure, Crime, Fantasy, Humor
Publication Date: July 6th 2016
Publisher: Dark Horse Comics
Format: FC, 120 pages, TPG (#1 – #4)