Games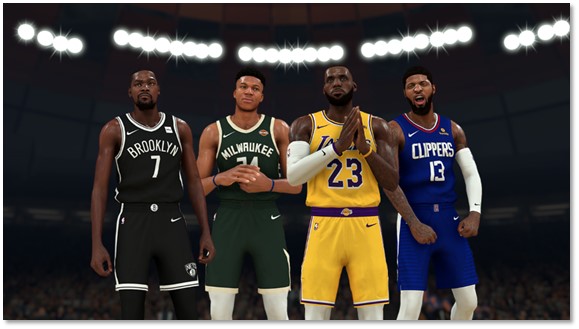 Published on April 10th, 2020 | by Adrian Gunning
MyPLAYER Nation Playoffs Bring New Exclusive Nike Shoes for NBA 2K Gamers
New NBA 2K x Nike's Gamer Exclusive limited-edition shoes are coming in time for the MyPLAYER Nation Playoffs.
While the official NBA playoff schedule is on hold, NBA 2K20 players will get a chance to compete in the MyPLAYER Nation Playoffs to earn limited-edition digital shoes for their online avatar*. You can read more about the partnership here.
The MyPLAYER Nation Playoffs will feature the top 16 teams on the NBA 2K20 leaderboards, with four exclusive colorways to collect and compete for. The first Gamer Exclusive shoe will be revealed later today, April 9, with challenges beginning on April 11 and in-game playoffs starting on April 18. The rest of the shoes will be revealed throughout the playoff season. Be sure to stay tuned to Twitter.com/NBA2K to see how to earn the shoes.
For more information on NBA 2K20, please visit NBA.2K.com. To download screenshots, art, and other NBA 2K20 assets, please click here.