Hardware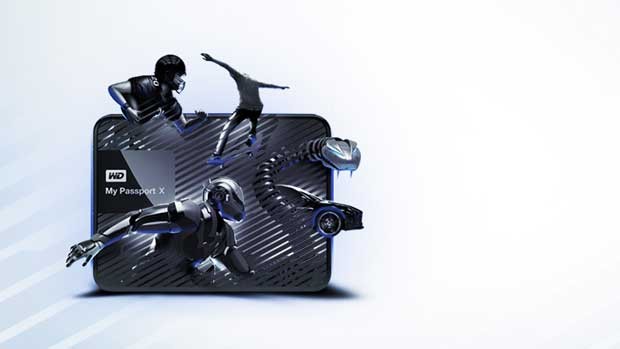 Published on August 27th, 2015 | by James Wright
My Passport X – Gaming Storage Review
Summary: The My Passport X - Gaming Storage portable hard drive gives gamers a much needed storage boost on their XBox One
I've been a gamer since the 80's and over the last three decades, the gaming landscape has changed considerably. If someone told me that the XBox One would exist back then, I would have probably laughed in their faces but it's quite amazing at how things have changed and virtual reality is just around the corner… wow!
It's definitely a great time to be a gamer and with so many accessories available for both the PC and the XBox One, my editor sent me Western Digital's new My Passport X Gaming Storage hard drive to review that easily allows you to expand your console or PC's capacity thanks to its 2TB hard drive and USB 3.0 technology. The drive also retails for around $199AUD (August 2015).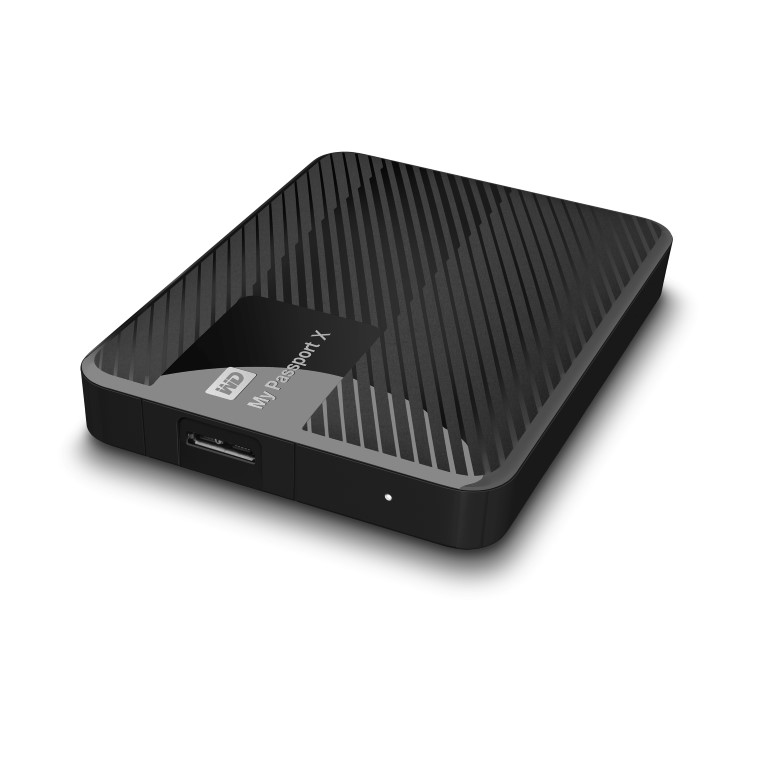 Highlights
Anywhere, Anytime: Take your gaming titles wherever you want. You can even plug it into your friend's Xbox One video game system and it's game on! (Internet required. Must be logged into your Xbox Live online account. Original discs may be required).
Performance Tweaked!: Connecting My Passport X to your Xbox One is like equipping your gaming avatar with super-lifting strength and speed. It gives you the room to store a lot more games and USB 3.0 compatibility for a lightning-quick gaming experience.
No Sweat Setup: My Passport X takes just minutes to set up. Plug it in, follow the easy on-screen instructions — and you're locked and loaded to take on armed marauders, aliens and opponents of all types.
Sleek Design with High Capacity: An ideal companion for your Xbox One, the My Passport X's stylish, compact design allows you to take your gaming lifestyle with you – and look good doing it.
Ultra-Fast Transfer Rates: The power of USB 3.0 lets you access and save files in blazing-fast speed. Plus, no separate power supply is necessary.
Design
One thing that you may notice about the My Passport X is its design that screams gamer and more importantly, it's quite small. Apart from the drive itself, it also comes with a USB cable and a quick installation guide which describes how to get the My Passport X connected to your console. If you don't use it as a console drive, it does make a great PC drive as well but it's really an XBox One drive. The only downside to the hard drive is that if you're using it on the XBox and want to use it on a PC, you will need to reformat the drive so the PC can read it. But once again, we believe that this is a console drive.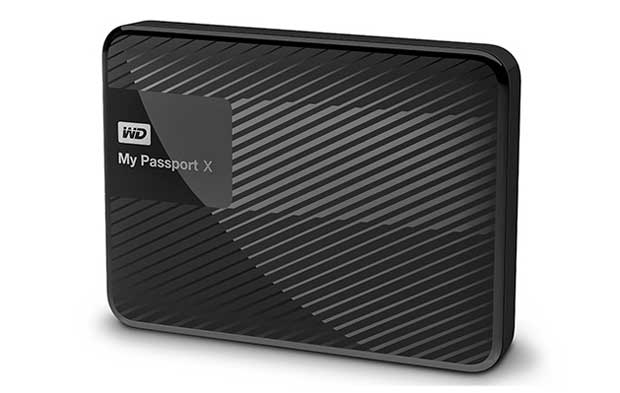 Although the unit is compatible with the XBox 360, we only tested this device on the XBox One which is probably the only console anyone really needs these days. According to Western Digital, the My Passport X allows gamers to store up to 50 XBox One games on this hard drive or 250 games on the 360. However where this product shines is through its installation which only takes a few minutes to setup on your XBox One console.
In terms of installation, once the drive is connected to your XBox One, you need to access your Storage Devices through System Setting. Once there, the My Passport X will be available and then you select the drive to format as an XBox One compatible device. When this is done, the XBox One basically recognises this drive as part of its storage which means you can store all sorts of console goodness on the hard drive. It's also great that the drive supports USB 3.0 which the XBox One is compatible with and this means fast access in both write and read times.
While using this external drive on my XBox One, I noticed no slowdowns whatsoever and it seemed like the same speed as the internal hard drive. So while I was playing Gears of War Ultimate Edition, The Evil Within or Sleeping Dogs Definitive Edition, I seriously could not tell the difference.
I also like how you can select where you want your games to be downloaded too, the internal drive of the XBox One or the My Passport X and the drive writes at around one gigabyte per minute. I did test out Sleeping Dogs on both the internal drive and the My Passport X and there was a slight increase in loading times from the portable drive but the gameplay was pretty much the same on both drives which is a bonus for gamers looking for external storage.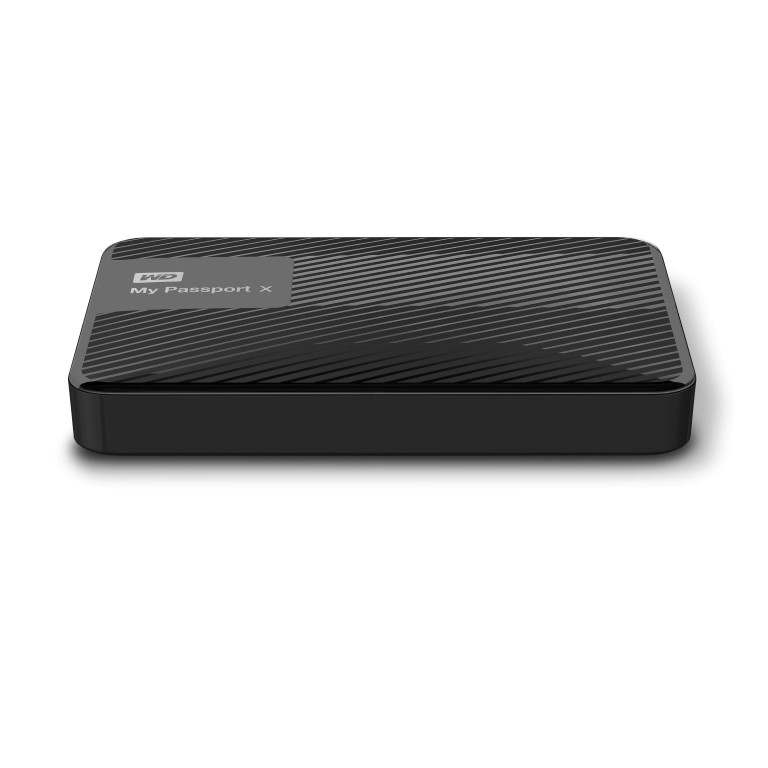 Final Thoughts?
In conclusion, the My Passport X from Western Digital gives XBox One gamers a great alternative for additional storage opposed to uninstalling games on the internal drive to make room. It comes with a very easy setup and supports around 50 games that is an average of around 36GB per game. All in all, the My Passport X is a winner from Western Digital and delivers XBox One gamers a much needed space boost!
Specifications
Performance
Serial Transfer Rate Serial Bus Transfer Rate (USB 3.0) – 5 Gb/s (Max)
Physical
Physical Dimensions
Metric Height – 20.96 mm
Metric Depth – 110.07 mm
Metric Width – 81.57 mm
Metric Weight – 0.23 kg
Environmental
Temperature (Metric) Operating – 5° C to 35° C
Temperature (Metric) Non-operating – -20° C to 65° C