Xbox Series X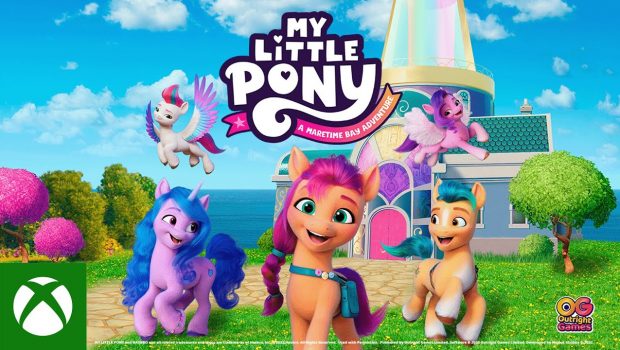 Published on June 21st, 2022 | by Andrew Bistak
My Little Pony: A Maretime Bay Adventure Review #XboxSeriesX
Bring magic back to Equestria and play with the new generation of MY LITTLE PONY characters, in an adventure full of fun, fashion and good friends!
If you have a younger gamer in the family (like our 4 1/2 year old) who adores My Little Pony, then you're in luck as Outright Games have successfully transformed the characters from the Netflix series My Little Pony: A New Generation into a video game. Available for all major platforms, My Little Pony: A Maretime Bay Adventure is not your average kids game but rather is a fun and engaging title that not only challenges but offers sturdy game all set in the latest My Little Pony universe. Best of all, all the favourites are included in the title that include Sunny, Hitch, Izzy, Zipp and Pipp!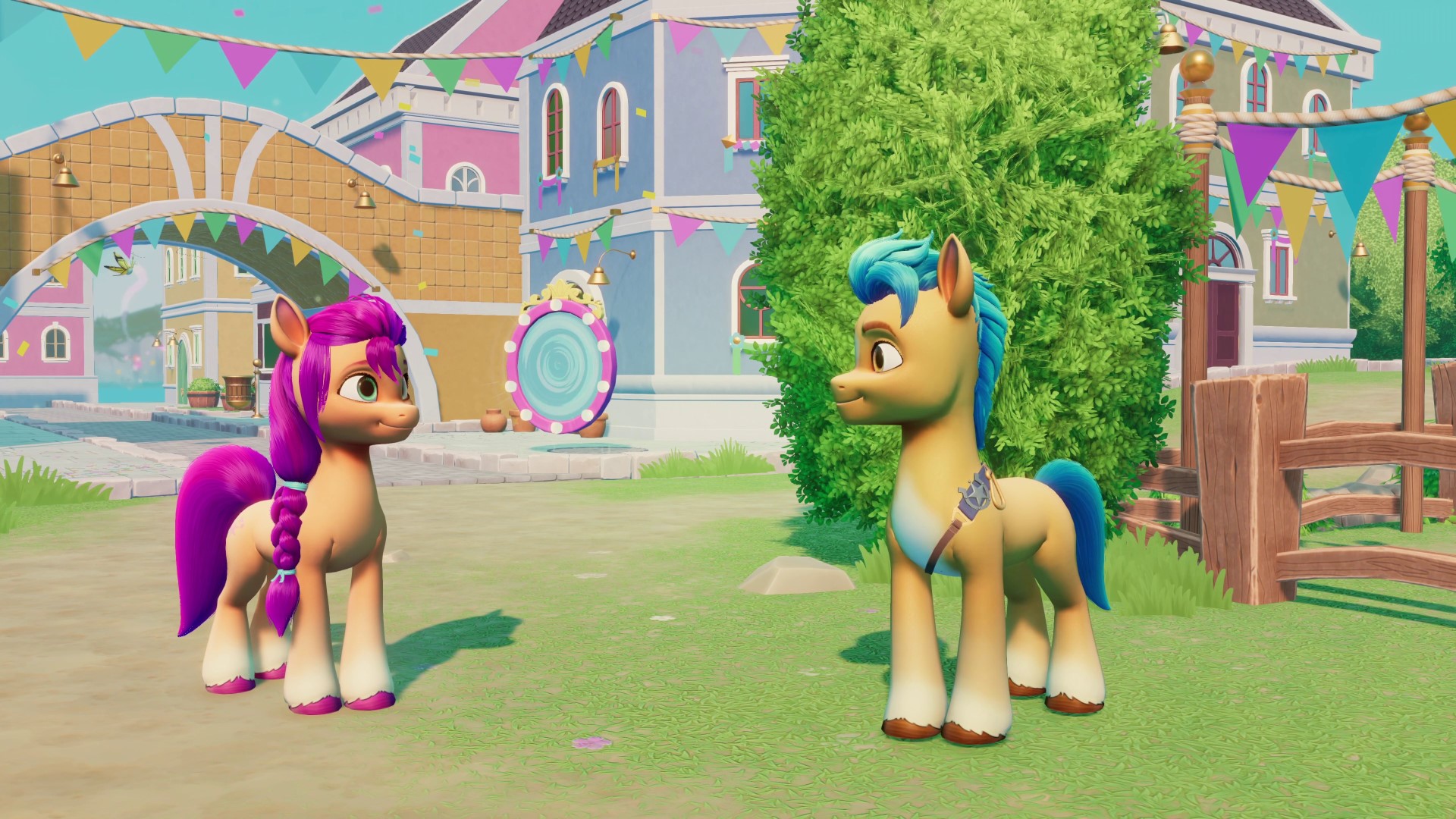 In the game, you play as Sunny Starscout, the leader of the Mane Five who wants to host a Maretime Bay Day, however one of the ponies, whether from Earth or Equestria are destroying the celebrations by stealing cakes to letting bunnies out of the pens and even plastering graffiti on the paintings drawn by Pip. Something is going on and only you and Sunny can stop these dastardly deeds!
Supporting the story is the gameplay which includes exploration, completing missions for other ponies, solving misdemeanors and engaging in a handful of mini-games from herding rabbits or crabs, skating around on rollerskates or dancing. Further, its been designed for fun and doesn't become too repetitive. Needless to say, My Little Pony: A Maretime Bay Adventure is perfect for that younger demographic.
Also by completing in missions, you are awarded crowns for points and to help with the immersion factor, Sunny can upgrade her appearance with clothes and jewellery. Add in magical flowers to help you reach other areas of the game and there's plenty for that younger game to explore and find. While the game is short, my four and half year old daughter completed in the game in a couple of sittings but is still going back for more My Little Pony Fun.
Assisting with the gameplay are the controls which are not only well mapped onto the Xbox Series X controller but are quite responsive which definitely minimises controller rage for younger gamers. Given that, the controls are quite easy to master as you jump and explore the environment. If you do become stuck, there is a bread trail for you to follow and by speaking to the various ponies in the game. they will give you hints of what needs to be done. Although the game does not support two-player in the main game (which is a shame), there is an option to play the mini-games with another player.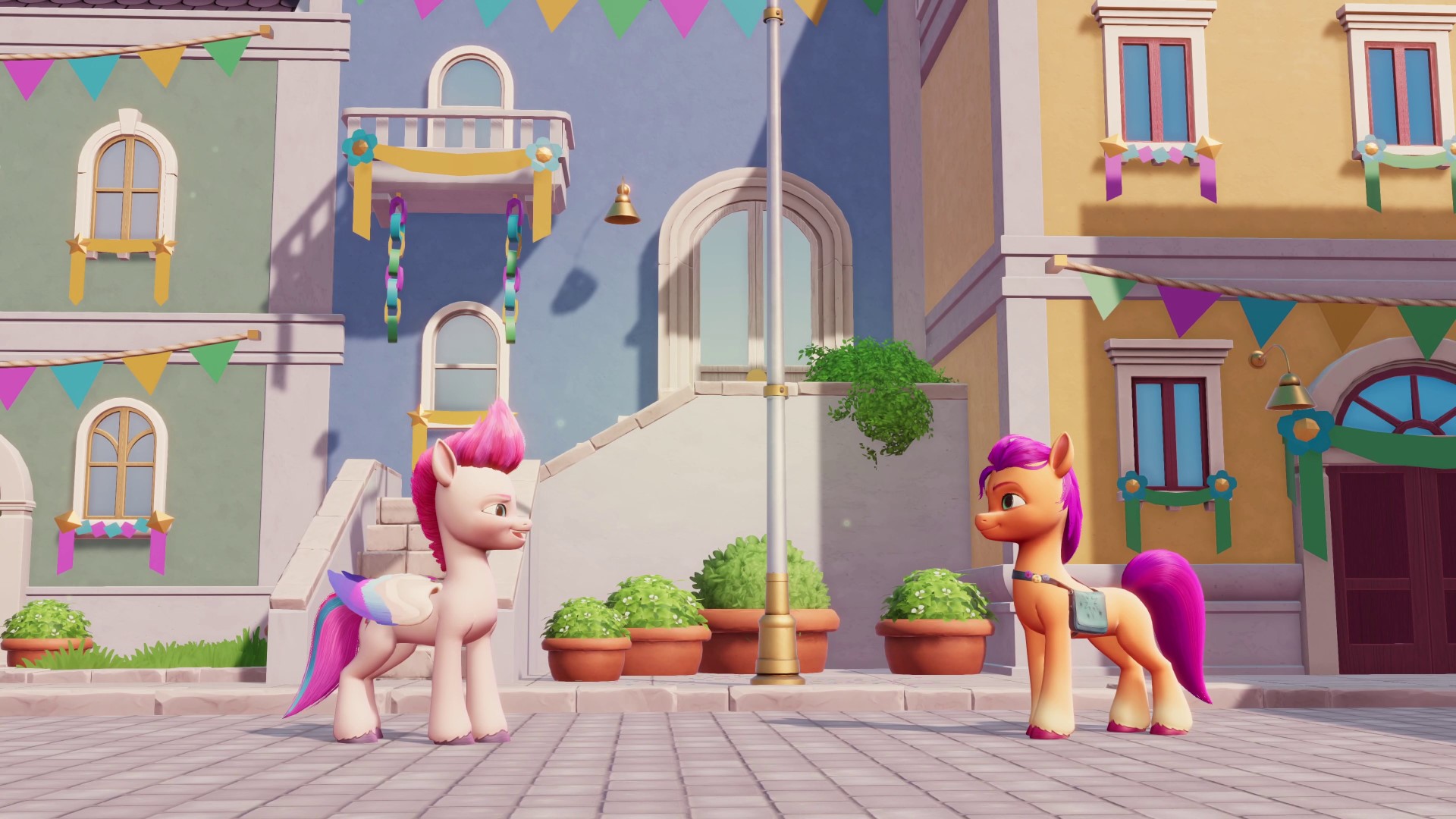 Graphics / Audio
Graphically, My Little Pony: A Maretime Bay Adventure mirrors the latest franchise perfectly and it's quite a colourful looking game. The environments are designed perfectly for the younger player which also interacts well with controls. Further, the cartoon inspired graphics, including the voice acting almost mirrors the actors from the original motion picture. While Vanessa Hugens played Sunny James Marsden as Hitch in the film, Jenna Warren and JJ Gerber are their replacements, however I don't feel anyone will notice the difference.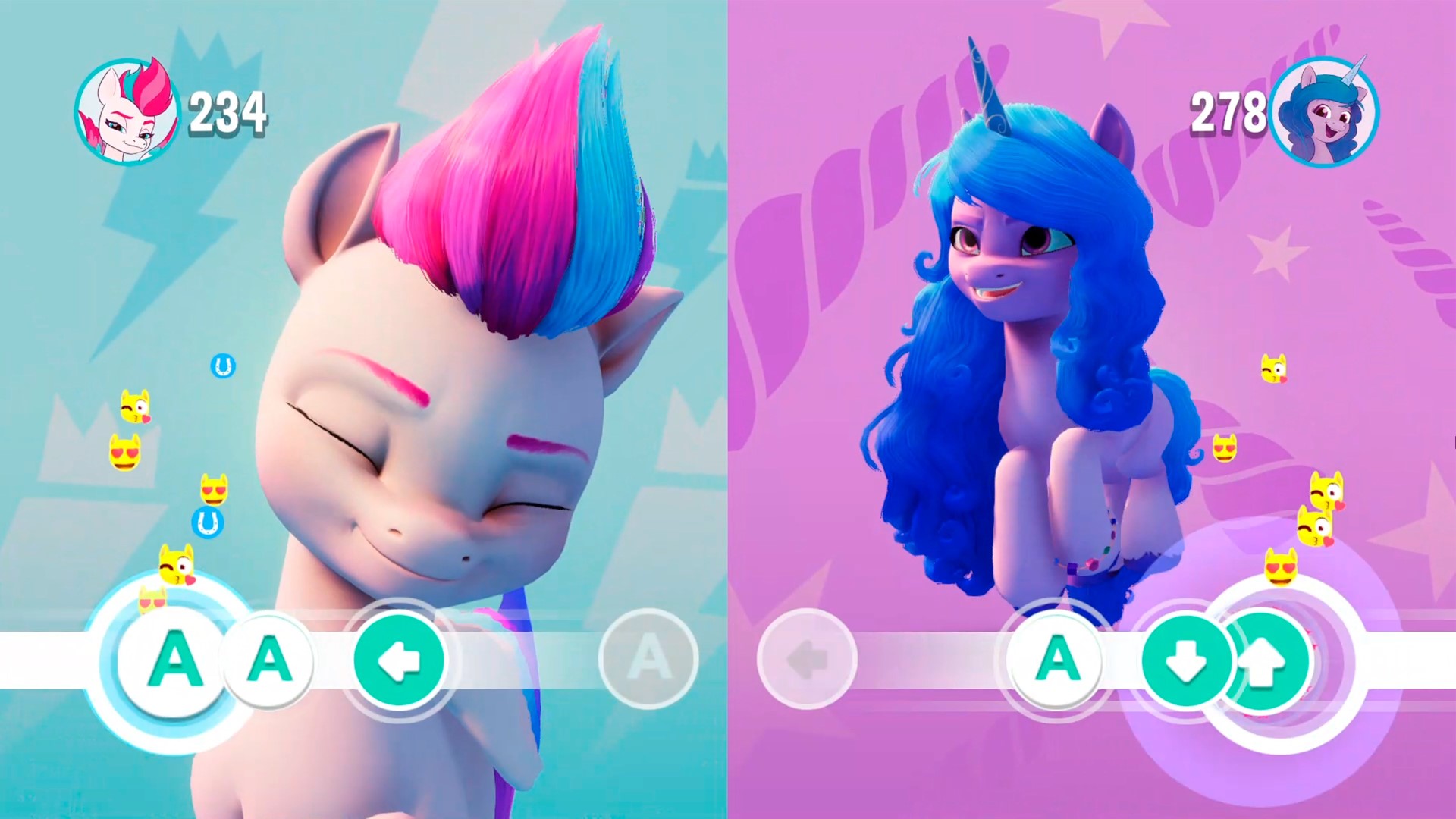 Final Thoughts?
While My Little Pony: A Maretime Bay Adventure is a relatively short game, it's the perfect length for younger gamers and as mentioned my four and a half year daughter finished the game in just a few sessions which was a proud dad gaming moment, however was eager to start it all again! The highlight of this game is that it doesn't feel like a classic cash grab of a franchise, rather, successfully creates a game for younger gamers with lots of exploration, interaction and fun gaming moments.
Recommended!