Games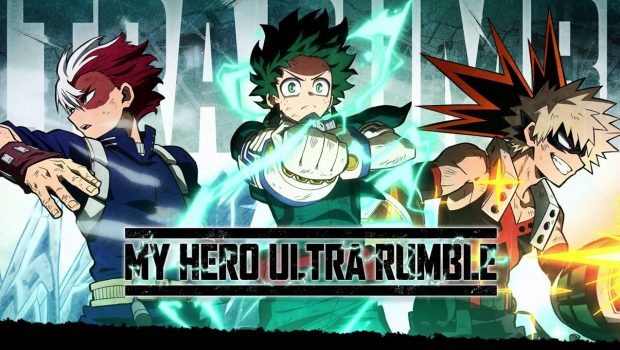 Published on September 22nd, 2023 | by Andrew Bistak
My Hero ULTRA RUMBLE will launch on September 28, 2023!
MY HERO ULTRA RUMBLE, the online multiplayer game based on the My Hero Academia universe, will release on September 28th on PlayStation 4, Xbox One, Nintendo Switch and PC.
Eijiro Kirishima, Momo Yaoyorozu and Ibara Shiozaki join the roster already featured in the Open Beta Test of MY HERO ULTRA RUMBLE: players can now look forward to choosing between 18 of their favourite Heroes and Villains to create a team and fight for victory in a battle royale game. Eight teams of three will face off to be the last one standing in a vast stage and will have to fight to survive, but also stay on the move as the battle area shrinks as time passes, forcing them into more deadly encounters with their rivals.
Players can get a head start in the game by following the My Hero ULTRA RUMBLE X (Twitter) account: in-game gifts will be given away on release day depending on the total number of followers on the page!
Battles will be fierce as each character will push their Quirk to the best of their abilities. Hero or Villain, it's time to warm up, the fight starts next week!
Watch the brand-new trailer here: https://youtu.be/UdAkgAlpUk0