Games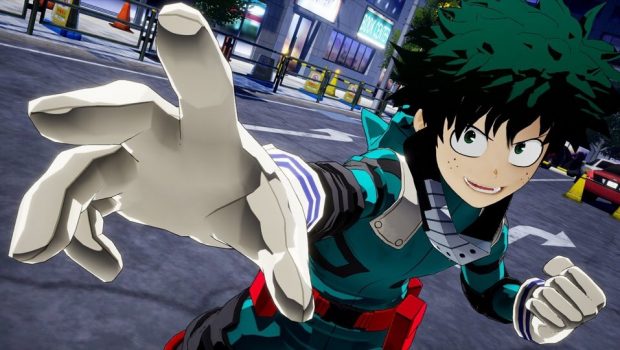 Published on October 29th, 2018 | by Admin
My Hero One's Justice out now!
YOUR FIGHT FOR JUSTICE STARTS NOW! MY HERO ONE'S JUSTICE LAUNCHES ON PLAYSTATION®4, XBOX ONE, NINTENDO SWITCH AND PC
BANDAI NAMCO Entertainment Europe is pleased to celebrate the western launch of MY HERO ONE'S JUSTICE with a new trailer. The game is out now for PlayStation®4, Xbox One, Nintendo Switch and PC Digital via Steam.
Click here to watch the launch trailer: https://youtu.be/UpPee-tLasI  
Players will have the opportunity to play through the anime story in the Story Mode. The story will feature some of the most exciting moments of the franchise while remaining faithful to the original plot. Players will be able to experience both sides of the story with Hero and Villain modes.
The game also features an Online Mode allowing players to compete against each other and prove their worth in Ranked Mode! Choosing the character that fit their playstyle and picking the best sidekick will be the key for victory. MY HERO ONE'S JUSTICE will also feature regular online events, rewarding players with special prizes
In Mission Mode, players will face a variety of different scenarios and challenging opponents, competing under special rules for each. As they fight through and complete these challenges, they'll be rewarded with new accessories and Hero Coins, the free in game currency. Lastly, Arcade Mode will have players battle against six characters in a row and have a chance to win special items as a reward!    
MY HERO ONE'S JUSTICE is available on PlayStation 4, Xbox One, the Nintendo Switch, PC Digital via STEAM and other distributors. For more information about the game and other products from BANDAI NAMCO Entertainment Europe please visit: https://www.bandainamcoent.com, follow us on Facebook at https://www.facebook.com/BandaiNamcoEU , or join the conversation at https://www.twitter.com/BandaiNamcoEU .