Games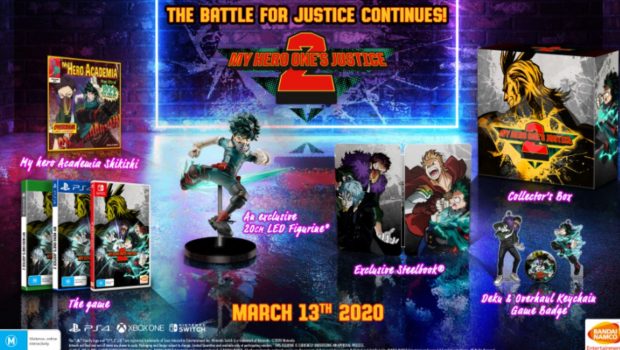 Published on December 16th, 2019 | by Alex Novus
MY HERO ONE'S JUSTICE 2 RELEASE DATE REVEALED
The battle for justice continues on 13th March 2020, when MY HERO ONE'S JUSTICE 2 launches on PlayStation 4, Xbox One and PC.
Also announced today are four new characters, Sir Nighteye, Fat Gum, Mr. Compress and Twice, as well as the reveal of all-new 2 versus 2 battles, destructible stages in certain fights and Team Plus Ultra – which provides unique attacks when specific team combos are selected.
Fans can now pre-order the game, gaining one exclusive character, Nomu, and early access to two more soon-to-be-revealed characters.