Hardware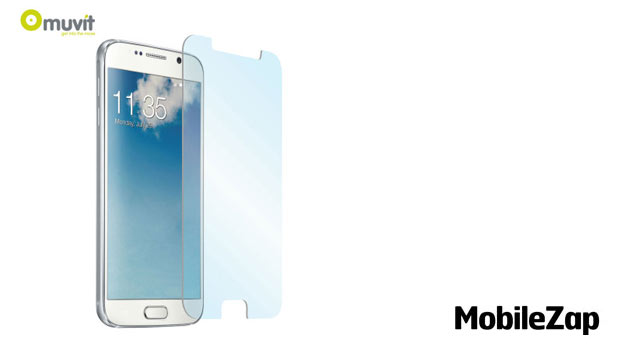 Published on May 27th, 2015 | by Andrew Bistak
Muvit Tempered Glass Screen Protector for the Galaxy s6
Summary: The Muvit Tempered Glass Screen Protector is the perfect protection for your Samsung Galaxy S6
Muvit Tempered Glass Screen Protector
Product: Screen Protector (Tempered Glass)
Company: Muvit
URL: http://www.mobilezap.com.au/45799/samsung/galaxy-s6.htm
Price: $27.99AUD (May 2015)
Reviewer: Andrew Bistak
The Samsung Galaxy S6 is a brilliant smartphone that received a score of 5 out 5 at Impulse Gamer which really takes this product to a totally new level. Even though Samsung have improved the durability of the OLED screen of this smartphone, you still need a quality screen protector and one such option is the Muvit Tempered Glass Screen Protector.
Basically, it gives the screen of your Galaxy S6 another level of protection that has a 9H glass hardness rating which also adds anti-shock and ensures that your screen is protected from scratches, grime, fingerprints and that dreaded drop. Needless to say, I've used the same tempered screen protector on my previous S5 for over a year with no need to replace it as tempered glass is extremely durable and 3 times as strong as standard PET screen protectors.
In terms of size, the Muvit Tempered Glass Screen Protector measures at only 0.33mm in thickness which is not noticable at all and its rounded edge fits on the Galaxy S6 like a glove. To install the product, you first need to clean the screen of your Galaxy S6, remove the protective coating from the Muvit Tempered Glass Protector and then carefully align it with the screen of your phone.
Given that this product uses tempererd glass, you should get no bubbles like plastic screen protectors and if you do, you simply push these to the side until they are all gone. The most trickiest aspect about installing this product is ensuring that your screen is clean and that it has been aligned correctly. Needless to sat, Muvit also does an excellent job at walking the user through the installation process.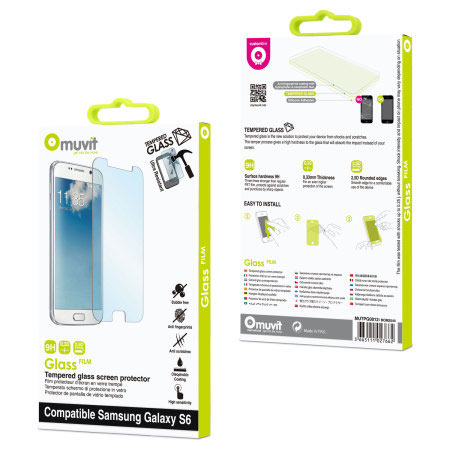 It should also be noted that once installed, you don't lose any responsiveness from your OLED touch screen and it basically feels like it is part of the phone itself. So if you need an ultra-thin screen protector with a hardness rating of 9H plus tempered glass for additional strength, than I could happily recommend the Muvit Tempered Glass Protector for the Samsung Galaxy S6 which successfully ticks all the right boxes!
Highly Recommended!

For more information, please visit http://www.mobilezap.com.au/45799/samsung/galaxy-s6.htm