Hardware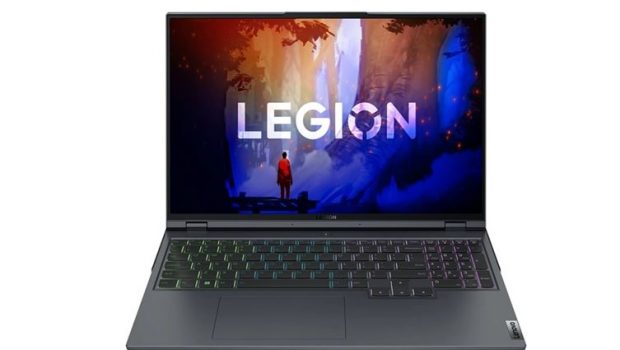 Published on January 17th, 2023 | by Adrian Gunning
Must-Have AMD-powered Gaming Laptops in 2023
Must-Have AMD-powered Gaming Laptops in 2023
Gaming today is not just a popular form of entertainment, but a lifestyle. The boom in gaming since the outbreak of the pandemic has revolutionised the PC industry, prompting gaming PC and silicon manufacturers to accelerate innovation in the gaming space even more than they were already. To meet the needs of the expanding and diverse gaming community, the evolution of gaming hardware in the short span of 2 years since the outbreak is unparalleled; with the launch of novel software and hardware technologies, gamers today have access to technologies that revolutionised the gaming experience.
Recognizing that innovation is imperative to keep up with the rapidly evolving gaming landscape, AMD has successfully pushed the envelope for gamers with top-to-bottom Ryzen and Radeon product stacks, advanced technologies such as the AMD FidelityFX™ Super Resolution and collaborations with global PC partners to deliver the next generation of premium gaming laptops integrating AMD Advantage™ design framework . AMD Advantage laptops combine the latest high-performance AMD Ryzen™ CPUs and Radeon™ GPUs with exclusive AMD smart technologies and other advanced system design characteristics.
Crucial Factors of Consideration
CPU-GPU combination
The selection of CPU and GPU play a critical part in influencing your gaming experience. In addition to the number of cores and clock speeds the CPU and GPU pairing in your system can result in more tangible benefits while gaming such as higher resolution, frames per second and image quality, all of which have the power to transform your experience.
AMD is uniquely positioned as a provider of leadership CPU and GPU products enabling the creation of differentiated platforms and solutions for future growth across the PC and gaming markets. AMD has leveraged this to create the AMD Advantage design framework, helping to deliver the next generation of premium, high-performance gaming laptops from OEMs such as ASUS, Dell, HP, Lenovo and MSI.
Also relevant to gamers, AMD's expertise in designing leadership CPUs and GPUs has also enabled the launch of distinctive features such as Smart Access Memory™ technology (SAM), enabling AMD Ryzen processors to harness the full potential of the Radeon graphics card memory, increasing gaming performance by an average of 15% across select titles on AMD Radeon RX 6000 Series GPU[1].
Display
A gaming PC can have the most powerful technical specifications, but the display is what allows gamers to truly immerse themselves in the game and feel connected to the action. In addition to screen size, it is essential to also take into consideration factors like refresh rates, response times and colour gamut along with features such as HDR and FreeSync.
It is also worth mentioning that bigger is not always better when it comes to display. It is important to consider the gaming resolution when comparing display specifications. For instance, a smaller screen size will be the best fit for 1080p gaming, as opposed to a larger screen size which will not have optimal image quality at this resolution.
AMD Advantage systems have been designed to enable high refresh, low-latency, stutter and tear-free gaming on vividly bright, hyper responsive displays. Furthermore, with AMD FreeSync™ Premium display[2], gamers will be able to experience a fluid, tear-free gameplay experience at peak performance with at least 120hz refresh rate at minimum FHD resolution, support for low framerate compensation (LFC) and low latency.
Best Gaming Laptop Brands and Their Top AMD-Powered Gaming Laptops
The previous section discussed key factors of consideration that consumers will have to keep in mind when purchasing a gaming laptop. Below, is a look at a range of gaming platforms from leading manufacturers catering to various price points, needs and preferences; all incredible in their own right.
ASUS
ASUS' Republic of Gamers (ROG) was founded with the goal of creating the world's most powerful and versatile gaming laptops in the industry. Their premium devices elevate gaming experiences with best-in-class displays, top tier graphics, and innovative cooling solutions that take performance to new heights.
Powered by the AMD Ryzen™ 7 6800HS Mobile, this slim and stylish powerhouse is ready for any gaming or apps you can throw at it. The AMD Ryzen 7 6800HS CPU powering the G14 is tuned with lower power consumption and thermals that enable superior performance for ultra-slim laptops. Based on the cutting-edge 7nm process technology, the CPU boasts up to 8 cores and 16 threads, allowing the AMD-powered platform to muscle through heavy workloads.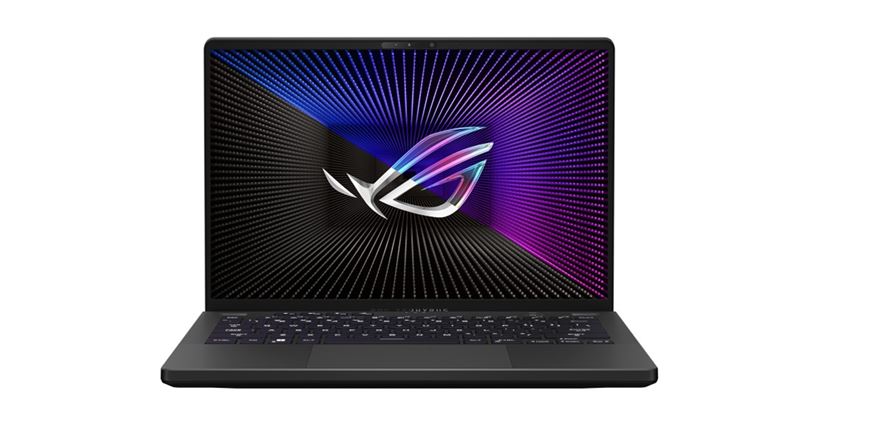 Price: from AU$2799
Buying Link: here
Powered up to an AMD Ryzen™ 9 5900HX CPU and Radeon™ RX 6800M GPU, this Original Black all-AMD edition utilizes cutting-edge technology and features to give gamers the sustained power needed to play longer and multitask more. With the inclusion of AMD SmartShift and Smart Access Memory tech, the processors work better together to boost performance in a range of tasks.
Furthermore, esports enthusiasts can enjoy high refresh gaming with a display up to 300Hz with 3ms response time, or immerse themselves in a WQHD 165Hz panel with 3ms response time, with FreeSync Premium enabling ultrasmooth gameplay on both.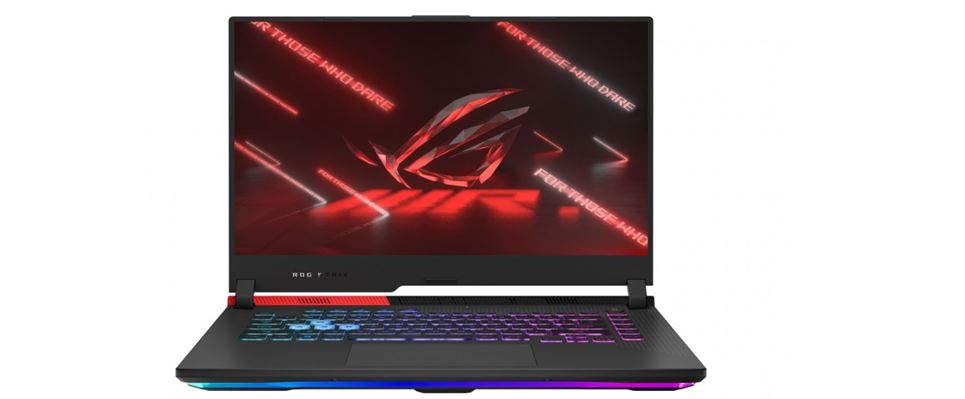 Price: AU$2699
Buying Link: here
ACER
Acer's timeless Nitro gaming laptops includes a model that is powered by up to an AMD Ryzen™ 9 5900H Mobile processor. The Acer Nitro 5 not only delivers impressive performance to handle work-essential apps and graphics-heavy programs with ease, but is also equipped with up to 1TB SSD, providing fast program execution, quick boot-ups, quiet operation, and plentiful storage space for your documents and multimedia files.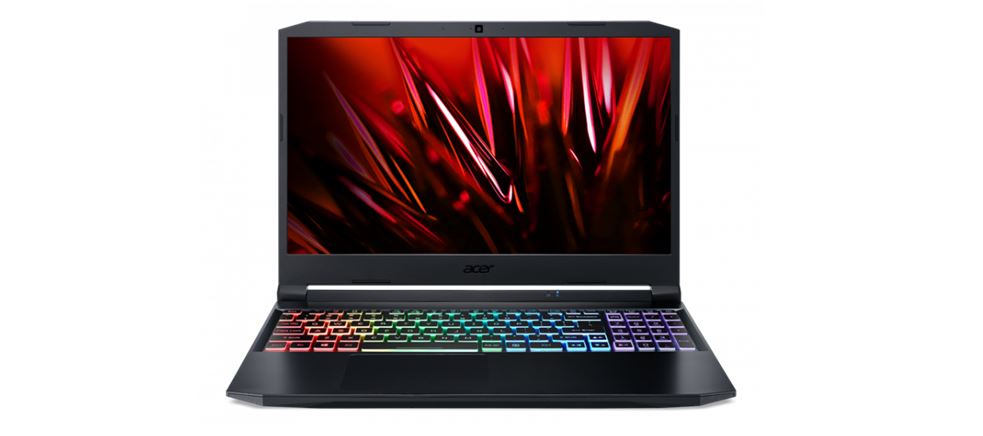 Price: AU$2499
Buying Link: here
LENOVO
Designed for the modern gamer, Lenovo Legion gaming laptops offer a finely tuned gaming experience that handle the latest games with ease. Whether you are a professional esports player, or a casual gamer, Lenovo Legion delivers.
For those who may want a gaming laptop with a more simplistic design, the Lenovo Legion series is the way to go. The Lenovo Legion 5 and legion 7 gaming laptop series' minimalistic, sleek and ultra slim design can easily fit in with your everyday aesthetic.
Legion 5 Pro Gen 7 16″ AMD Premium
Powered by up to an AMD Ryzen™ 7 6800H Processor, the Lenovo Legion 5 Pro Gen laptop allows gamers to enjoy the best competitive gaming performance on a thin and light notebook with amazing battery life. Engineered to strike a sleek, happy medium between gaming performance while also handling multitasking, productivity and entertainment needs beautifully, the Legion 5 is also effortlessly portable and designed to be 15 percent thinner than before for even more mobility.
Furthermore, inspired by gamer research, these new devices celebrate 'magical minimalism' design and denote a leap towards a contemporary aesthetic with purposeful detailing like an uncluttered wordmark, expressive venting, and immersive lighting.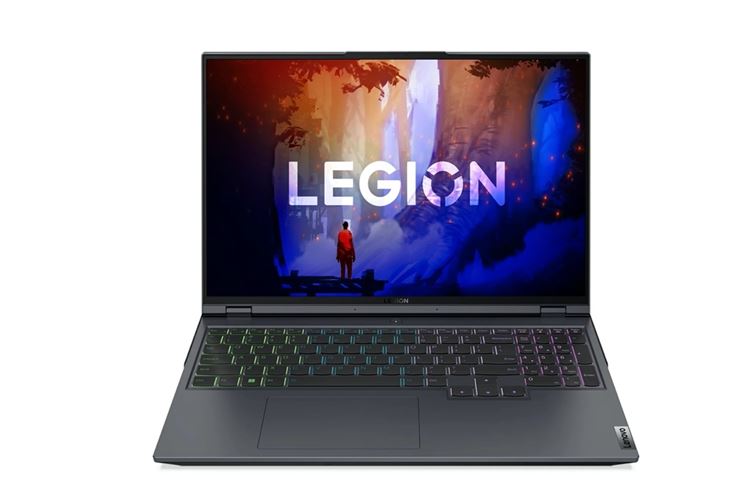 Price: AU$2669
Buying Link: here
DELL
With iconic designs, high-performance gaming and premium features, Alienware delivers immersive experiences. The Dell G Series laptops have been meticulously engineered to deliver impressive and seamless gaming performance and powerful multitasking features for gamers on a budget.
Alienware M15 R5 Ryzen Edition Gaming laptop
With up to an AMD Ryzen™ 9 5900HX  processor, the Dell Alienware m15 features 8-cores, 16-threads and up to 20MB of cache, engineered with the intention of delivering impressive gaming experiences by combining performance with outstanding battery life.
With regards to display, the Dell Alienware m15 Ryzen Edition Gaming laptop delivers an incredibly smooth gameplay. A result of Dell's deliberate engineering decisions, the latest m15 is incredibly fast 165Hz as a standard feature. Additionally, an FHD resolution helps reduce blue light emissions to keep gamers deep in the game without reducing image quality.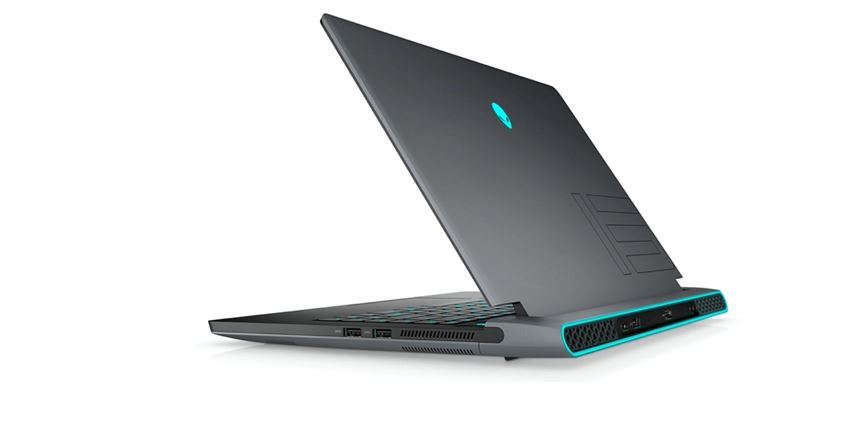 Price: AU$2339
Buying Link: here
G15 Ryzen Edition Gaming Laptop
Powered by the AMD Ryzen™ 7 6800H Mobile processor, the G15 Ryzen Edition Gaming Laptop features 8-cores, 16-threads and up to 20MB of cache, providing powerful performance whether you're gaming or streaming.
The G15 Ryzen Edition Gaming Laptop has thermal systems that utilise copper piping to dissipate heat as it's pulled through the top of the keyboard and bottom of the system via four large exhaust vents. The latest improvements to our thermal design gives your system the thermal headroom to deliver ample power while adapting to a changing system load. This can allow clock speeds to remain higher for longer, while keeping component temperatures cooler as well.
Price: From AU$1591
Buying Link: here
HP
HP's powerful gaming ecosystem of hardware, peripherals, displays, software and services is developed to progress the medium for every type of gamer so they are entertained and fulfilled. OMEN is designed to give gamers breakthrough experiences with innovation in hardware, while Victus is developed for the first foray into PC gaming, offering an accessible yet elevated gaming experience built with OMEN DNA.
Powered by up to an AMD Ryzen™ 9 6900HX CPU with SAM, the HP OMEN 16 boasts up to 9 hours of battery life[3], allowing gamers to unplug and play from virtually anywhere.
That's not all, the all-new OMEN Tempest Cooling Technology is highly effective in managing the temperature of your system with three-sided venting and five-way airflow. Furthermore, with a 16.1-diagonal inch QHD display that clocks up to a 165hz refresh rate, the HP OMEN 16 was engineered to maximize performance, enabling gamers to play longer, faster, cooler, in an incredibly sleek form factor.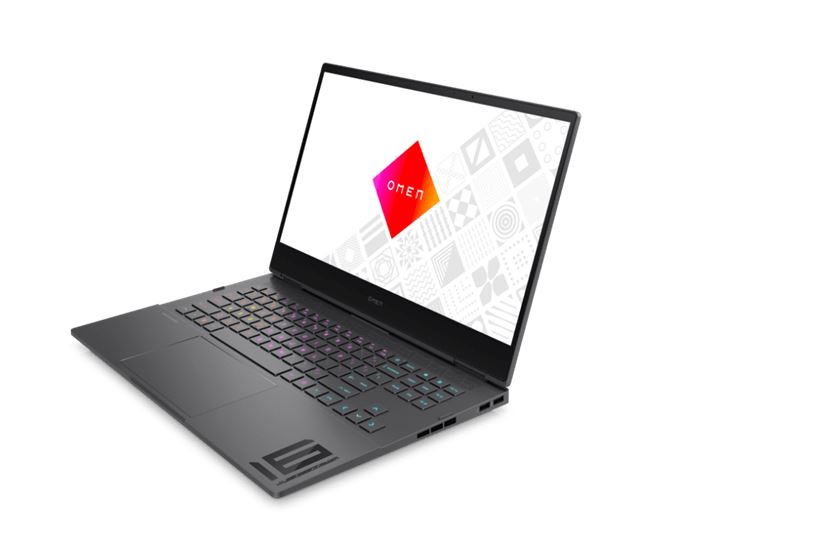 Price: From AU$1459
Buying Link: here
Conclusion
The future of computing is about delivering high-performance computing and graphics technology to address the advancing technological applications by students, professionals, creators and gamers. From a gaming perspective, however, this requires even more compute and better visual capabilities, and no one is better positioned to lead these developments than AMD. AMD adopts a holistic approach in advancing the computing experience, with top-to-bottom Ryzen and Radeon product stacks paired with advanced technologies and continued collaborations with global PC manufacturers.
Please note, prices and availability were accurate at the time of writing and are subject to individual retailer stock and pricing.
[1] Testing done by AMD performance labs on February 5, 2021 and July 19, 2021 on two different test systems. Test System 1 was configured with an AMD Ryzen 9 5900X CPU, 16GB DDR4-3200MHz, Radeon RX 6700 XT, 6800. 6800 XT, 6900 XT graphics card (Driver 21.1.1) Qogir AM4, Win10 Pro x64 at 1440p. Test System 2 was configured with a Radeon RX 6600 XT (Driver 21.6.1), AMD Ryzen 5 5600X, 16GB DDR4-3600, ASRock Taichi, Win10 Pro x64 at 1080p. Both systems tested performance with Smart Access Memory Enabled vs Disabled. Games tested: Assassins Creed Valhalla (DX12 Ultra High); Borderlands 3 (DX12 Badass);                  Call of Duty Black Ops Cold War, Fracture Jaw (DX12 Ultra); Cyberpunk 2077, Coyote (DX12 Ultra); Resident Evil 3, Substation (DX12 Ultra); Total War Saga: Troy, Battle benchmark (DX11 Ultra); Forza Horizon 4 (DX12, Max). Laptop manufacturers may vary configuration, yielding different results. Performance may vary. RX-695.
[2] AMD FreeSync™ technology requires AMD Radeon™ graphics and a display that supports FreeSync technology as certified by AMD. AMD FreeSync™ Premium technology adds requirements of mandatory low framerate compensation and at least 120 Hz refresh rate at minimum FHD. AMD FreeSync™ Premium Pro technology adds requirements for the display to meet AMD FreeSync Premium Pro compliance tests. See www.amd.com/freesync for complete details. Confirm capability with your system manufacturer before purchase. GD-127
[3] Actual battery Watt-hours (Wh) will vary from design capacity. Battery capacity will naturally decrease with shelf life, time, usage, environment, temperature, system configuration, loaded apps, features, power management settings and other factors.