Events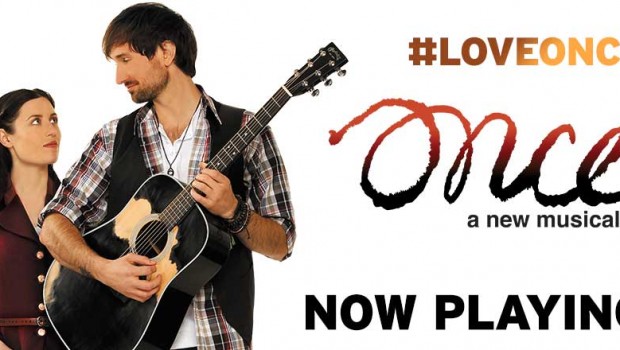 Published on October 3rd, 2014 | by admin
Once the Musical Melbourne Review
Summary: It's rare that a musical is so perfect but somehow Once ticks all the right boxes
Once the Musical
Genre: Musical
Venue: Princess Theatre Melbourne
URL: http://oncemusical.com.au/
Running Time: 2 hours 20 minutes (including a 20 minute interval)
Reviewer: Andrew Bistak
The smash-hit Broadway musical sensation Once, is now playing at the Princess Theatre in Melbourne and we had the chance to experience this very emotional and beautiful show last night to a packed house and the show officially opens on the 4th of October. With a plethora of International Awards, Once stars the UK's Tom Parsons (Jesus Christ Superstar) and Australia's very own Madeleine Jones (The Incredible Book Eating Boy) who with their co-stars perform one of the most memorable and moving productions in Melbourne's East End Theatre District.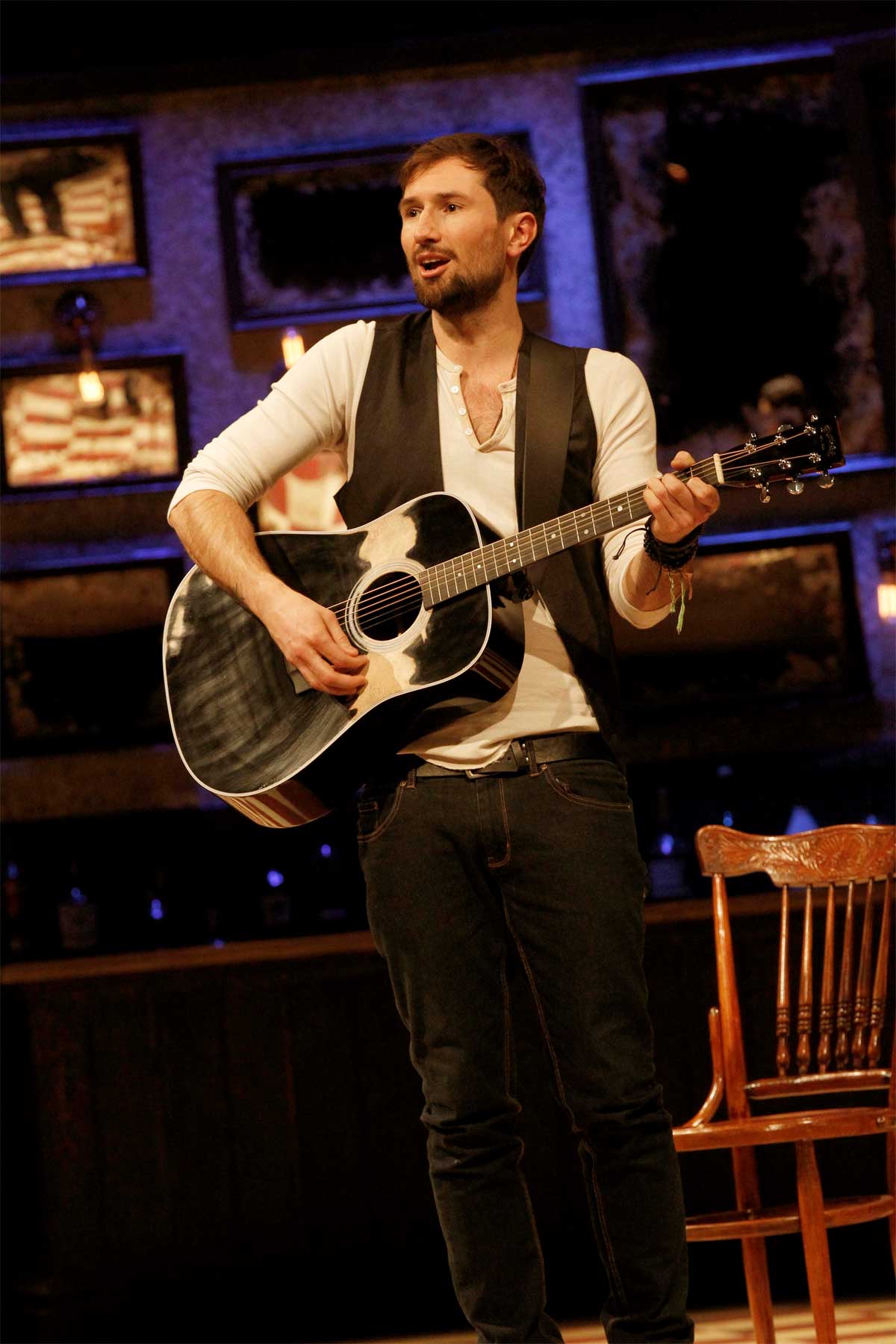 Based on the 2007 Irish film with lyrics and music by Glen Hansard and Markéta Irglová, Once follows two lost souls in Dublin Ireland that by a chance meeting over a broken Hoover vacuum cleaner, their lives are irrevocably changed for the better through a very heartfelt relationship which revolves around music. The musical was also adapted by acclaimed Irish playwright and screenwriter Edna Walsh who successfully creates this engaging love-story that makes you feel like you are part of the lives of Guy (Tom Parson) and Girl (Madeleine Jones) because of the emotional connection they create with the audience. The names of Guy and Girl are also never revealed in the musical.
As mentioned, the story of Once revolves around Guy, a struggling busker who lives and works in his father's repair store in Dublin. Unfortunately for Guy, he is heartbroken as his former girlfriend (Jane Patterson) left Dublin to move to New York to follow her dreams and one of the songs mentions that she may have cheated on him as well. Music also played a huge part in the life of Guy and when he decides never to play the guitar or sing again, fate intervenes and brings a beautiful Czech girl into his life.
Girl who lives with her family is also a single mother whose husband has left her and their daughter Ivanka alone in in Ireland.  However this chance encounter helps both these lost souls reclaim what was missing in their lives through the power of music and a blossoming romance. Together they support each other to move on with their lives as they are joined by a colourful assortment of characters that includes some of the townsfolk and the family members of Girl. But just like life, things are never easy nor do they always work out in this engaging musical.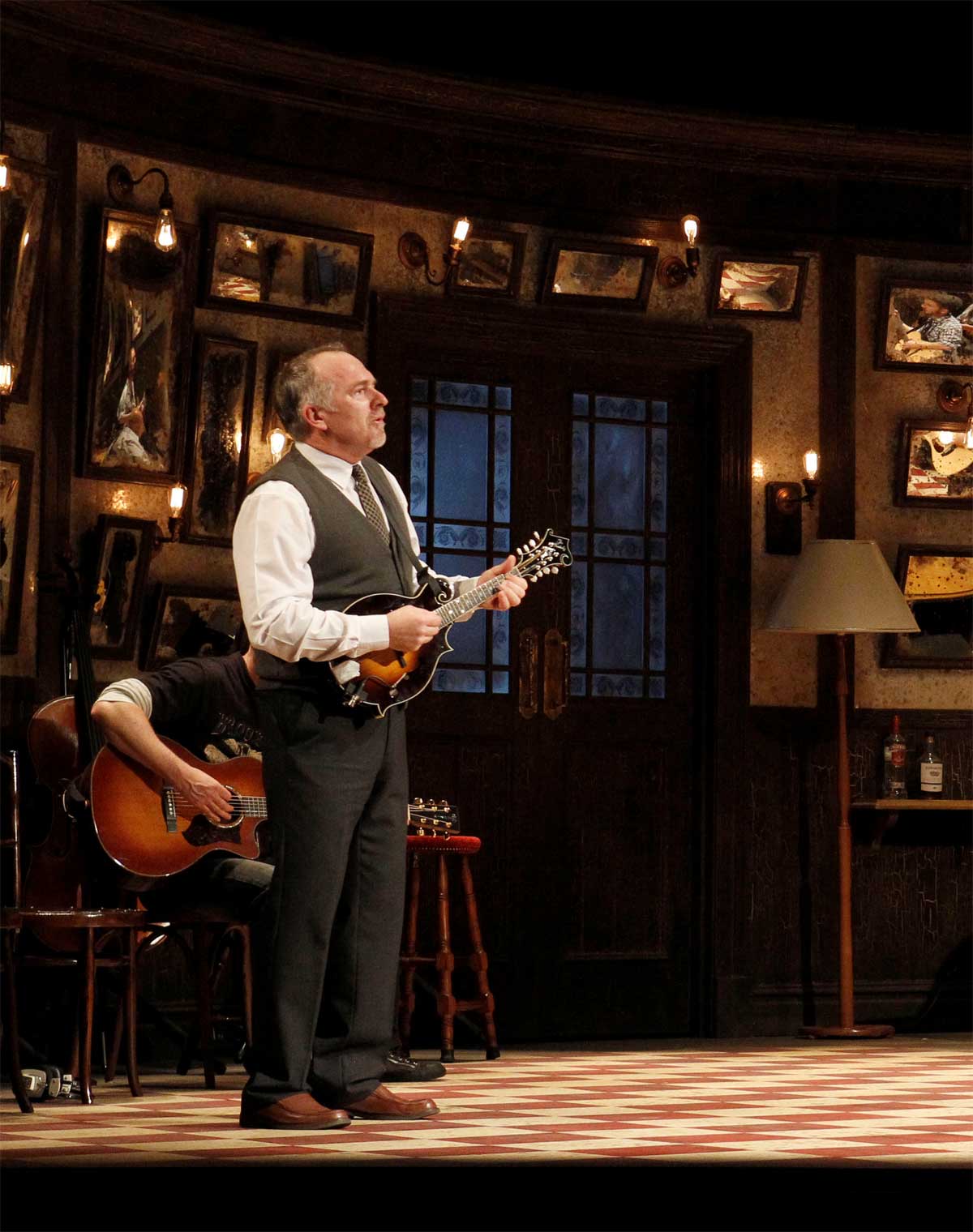 However by combining music with acting and dance, this helps portray the beautiful romance between these two characters with a touch of humour thrown into the mix. The others actors and singers who join Tom Parson and Madeleine Jones include Anton Berezin, Andrew Broadbent, Ben Brown, Gerard Carroll, Colin Dean, Brent Hill, Stephanie Jones, Keegan Joyce, Amy Lehpamer, Lachlan Neate, Jane Patterson, Greg Stone, Susan-ann Walker and Paul Watson who are equally as talented as the leads and without their amazing talents, Once would not be the musical hit it is today. Together they form this great foundation to Once.
However the highlight of Once is definitely the music itself that features the hit song Falling Slowly which won the Academy Award for Best Original Song in 2008. Needless to say, this is quite an emotional song with a touch of melancholy as is the story which had quite a few people in tears throughout the performance. Another interesting element of Once is that the cast add another layer to the story with their voices and instruments. I really enjoyed how some of the cast served as a type of orchestral accompaniments to the main characters when they subtlety joined in to create this beautiful harmony of music and words.
Then you have the stage itself that is based in an Irish pub but with lighting, they successfully create this minimalistic yet visual production such as the bedroom of Guy or the mountains high above Dublin itself. Mirrors also play a key role to the production, especially when Madeleine Jones is playing the piano. I also liked how subtitles were used in Czech when Girl was talking to her mother or other family members. It just adds another layer to the dynamics of the musical.
To add to the moving story, there are some great one-liners thrown into the mix, especially by Madeleine Jones who plays the Czech girl and makes some amusing references to Hoovers and the serious nature of her heritage. To compliment this, we have Colin Dean (The Sound of Music) as Billy, the owner of a struggling music shop and Anton Berezin as the Bank Manager who together add some great comedic comradery to the show, both with words, actions and music. All in all, Once successfully ticks all the right boxes to create a perfect production.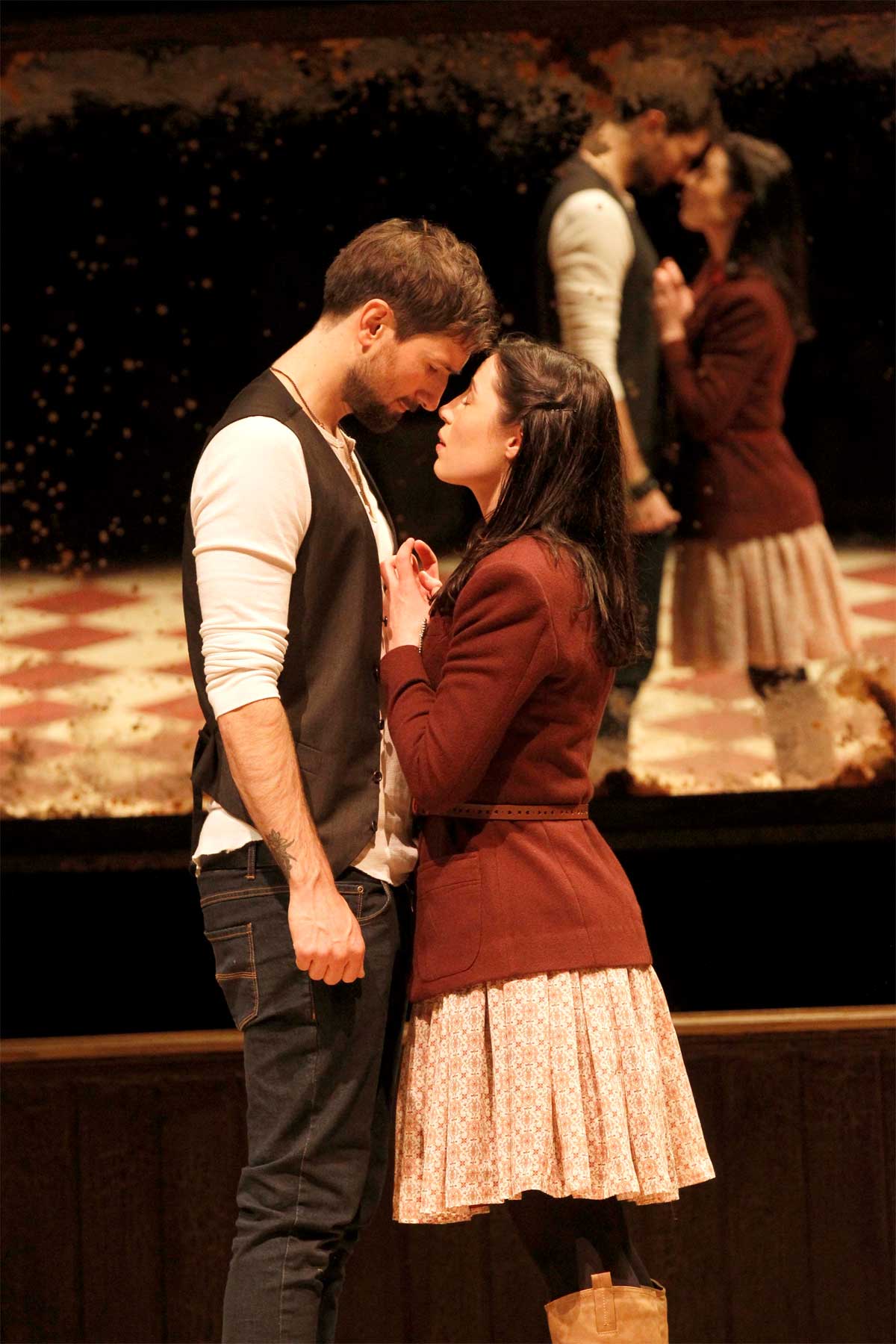 Final Thoughts?
Unlike a Hoover, Once the Musical does not suck <see the production for this reference> but rather, is a very passionate musical that will draw you in from the very first song as it takes you on a rollercoaster journey of love and emotions. With that said, Once does have a few clichés thrown into the mix, especially those that link to the heritage of Ireland and the Czech Republic but even so, there's something strangely comforting about the childlike nature of it. Nonetheless, Once has some spectacular performances, especially by Tom Parsons and Madeleine Jone who definitely create a perfection rendition of this story.
Facebook @OnceMusicalAustralia
Twitter @OnceMusicalAu
Instagram @oncemusicalau
You Tube @youtube.com/channel/UCOs6N9LARLytfxfnIx-2PVQ?feature=watch
Photos – Jeff Busby