Comics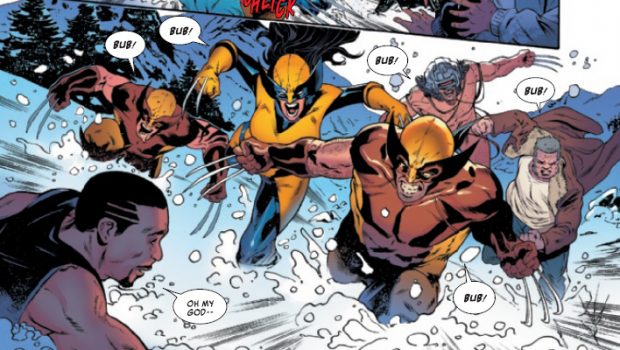 Published on February 1st, 2023 | by Tim Chuma
Murderworld: Wolverine #1 Review (2023)
Summary: A bit of a ruse since Wolverine may be in it but it is not actually him. Reasonble enough story any way.
The Toyman has trapped "volunteers" in a twisted gameshow with his versions of Wolverine with a high body count for the home viewers. The only thing is that someone in the current game has some extra knowledge and is using it to their advantage. They escape out of the studio and it is on for young and old.
Even though it says Wolverine he is only sort of in it as there are several different versions of him appearing at the same time so it seems to be some kind of robot illusion.
This is one of the characters involved in this storyline and it does seem to be part of a wider plot involving Murderworld.
This one was good enough I suppose. You don't really get a sense of why you should care about the main characters in it that much since they wanted to go into the game.
Comic details:
Writer: Jim Zub, Ray Fawkes
Penciler: Carlos Nieto
Cover Artist: Paco Medina
Publisher: Marvel
Published: January 25, 2023