Films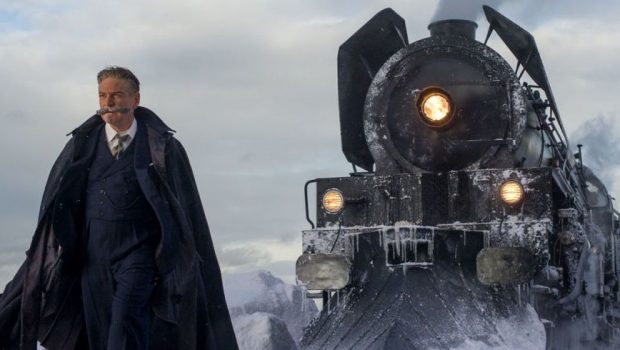 Published on November 18th, 2017 | by Tim Cooper
Murder on the Orient Express – Film Review
Reviewed by Tim Cooper on the 17th of November 2017
20th Century Fox presents a film by Kenneth Branagh
Produced by Winston Azzopardi, Kenneth Branagh, Mark Gordon, Judy Hofflund, Mathew Jenkins, Simon Kinberg, William Moseley, James Prichard, Michael Schaefer, Ridley Scott, Aditya Scott, Hilary Strong
Written by Michael Green (Screenplay) based on the novel by Agatha Christie
Starring Kenneth Branagh, Michelle Pfeiffer, Willen Dafoe, Derek Jacobi, Penélope Cruz, Daisy Ridley, Josh Gadd, Leslie Odom Jr, Manuel Garcia-Rulfo and Johnny Depp.
Cinematography Haris Zambarloukos
Edited by Mick Audsley
Running Time: 114 minutes
Rating: M
Release Date: the 9th of November 2017
Thirteen strangers all become suspects for the world's greatest detective, Poirot, after a guest is murdered during a luxurious train ride aboard the Orient Express.
Murder on the Orient Express was previously produced for cinema in 1974 and twice for television (2001, 2010). The latest adaptation of Agatha Christie's novel is directed by Kenneth Branagh, who also stars in the lead role of Detective Poirot. The cast most notably also includes Johnny Depp, Judi Dench, Michelle Pfeiffer, Willem Dafoe, Derek Jacobi, Penélope Cruz, Josh Gad and Daisy Ridley.
The casting of this modern remake will irk some older fans as will a few choices towards which Branagh steers his character and film. For example, Daisy Ridley's character, Miss Mary Debenham, is supposed to be middle age when the actor clearly is not. Small changes like this and a few twists on the way are not enough to derail this picture, and those unwilling to bend with the times or judge a film on its own merit should simply not board this train.
Murder on the Orient Express impresses visually with its production values and cinematography. Shot by Haris Zambarloukos (who also worked with Branagh on Thor, 2011), the film opens stylishly and flamboyantly with Poirot solving a case in Jerusalem. Here we learn of Poirot's skill and flares of personality. Boarding the train, the audience is introduced to the small group of mostly rich and elusive passengers aboard the Orient Express. Later that night, a murder takes place, forcing Poirot to perform at his best.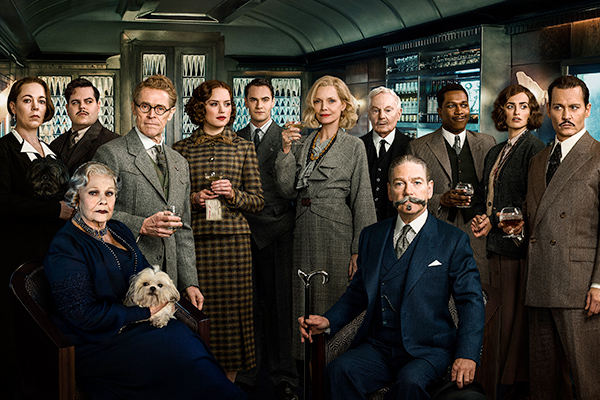 Branagh holds the camera well in the lead role and clearly has fun with his character's prickly personality. His experience behind and in front of the lens comes into play with this feature and he never allows his character to unnecessarily dominate a scene. Michelle Pfeiffer turns in a solid and welcome performance as Caroline Hubbard as does Daisy Ridley and Penélope Cruz. Willem Dafoe has fun with the slow reveal of his character and its refreshing to see Johnny Depp not clowning around in pirate makeup for a change. The ratio of male to female cast is a refreshing experience from much of the recent box office fare and a welcome echo from the Golden Age of cinema.
When remaking a classic film, the outcome can be held to even higher scrutiny than other features due to the past connection viewers have with the cast and creators of the original work. In comparison to other incarnations of Murder on the Orient Express, some viewers might not enjoy the small changes included in this version of the Christie novel, but others shouldn't be deterred. What Branagh has succeeded in doing, without mistreating the setting or the style of the piece, is that he has recreated a lovingly crafted classic story fit for the modern age, with the cinematic roots of the film firmly planted in the murder mystery genre.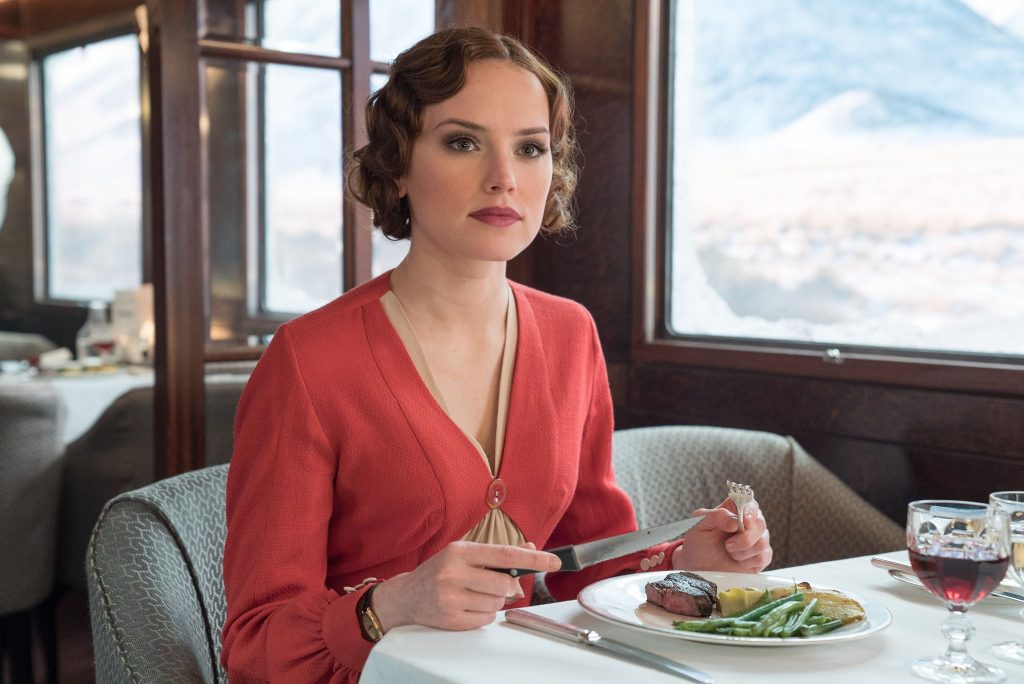 Murder on the Orient Express is often funny and, on reflection, sombre in unexpected ways. This remake is a visual treat and performed with relish through a fitting stage-like quality from the cast. Those who enjoy classic Hollywood cinema or a well-rounded murder mystery with an accomplished ensemble cast will enjoy this tightly directed throwback to an increasingly forgotten cinematic age.
Summary: This remake is a visual treat and performed with relish through a fitting stage-like quality from the cast.