Comics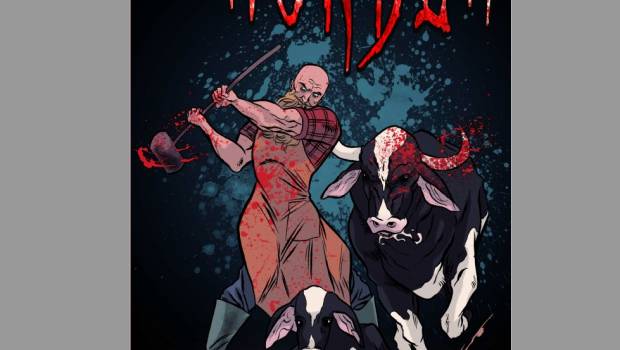 Published on May 1st, 2018 | by Chris O'Connor
Murder Comic Review
Summary: Via a human connection, the animals turn on the humans who have been farming them. The world is set to change.
Sometimes to make a splash in comics you have to branch out on your own, take a chance and create something new and make a name for yourself any way possible. Matthew and Brittany Loisel along with Emiliano Correa are doing just that with Murder. Via a Kickstarter campaign they are set to bring the tale of animals that form a psychic link together and move to turn the tables on their captors. It's an interesting tale and certainly not something you're likely to have seen before.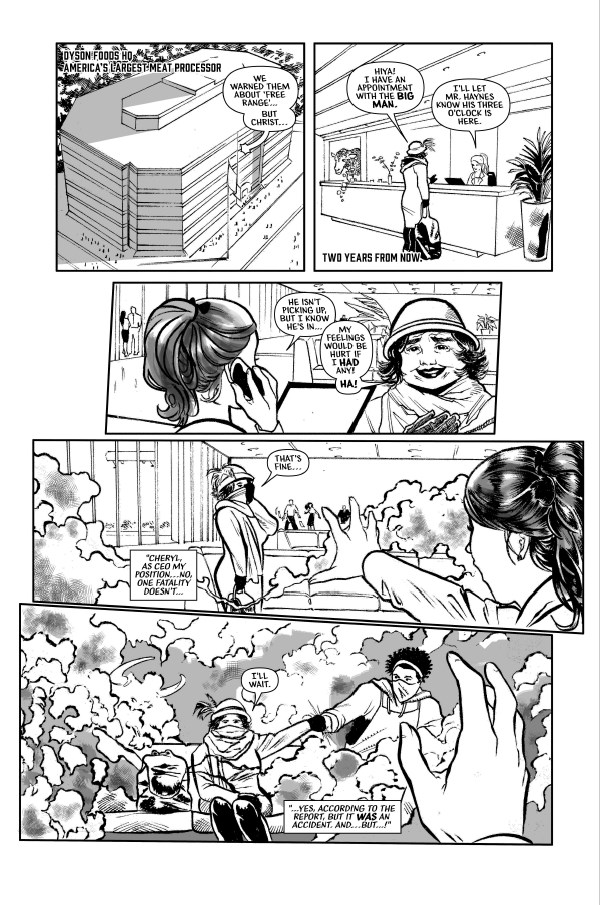 Writing
Matthew and Brittany go straight for the throat (or perhaps I should say chest) here. Starting with some fairly confrontational, aggressive dialogue we then slip into more timid, confused voices of chicks… it's about here the concept started to become more clear to me while reading (I had no real prior knowledge of what this was about). It has been said that his could be a gateway for vegans to enter comics and that may be true… though the violence within may put some off (depending on their reasons for being vegan). It certainly gives an idea of what it would be like to be a chick on the production line and it is pretty scary.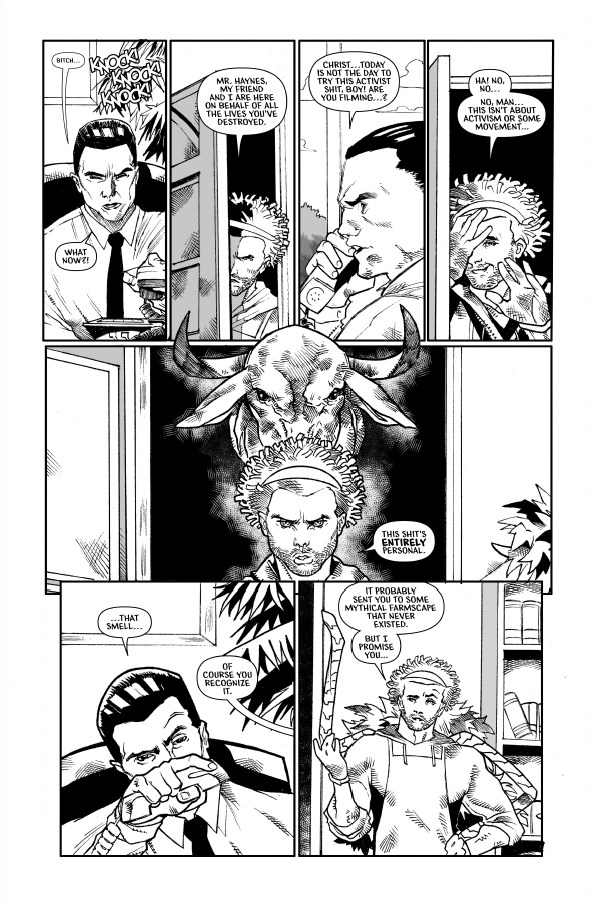 Artwork
If the language was intense then the visuals are positively visceral. In the first few pages we see a bull… well… show an executive in the meat industry what he really thinks. The artwork is all nice clean lines and pristine visually. I almost feel as though adding colour would distract from the content here… perhaps not, but the black and white works so well that I don't think anything needs to change, that and I could imagine some images might be a bit too full on if they were full colour.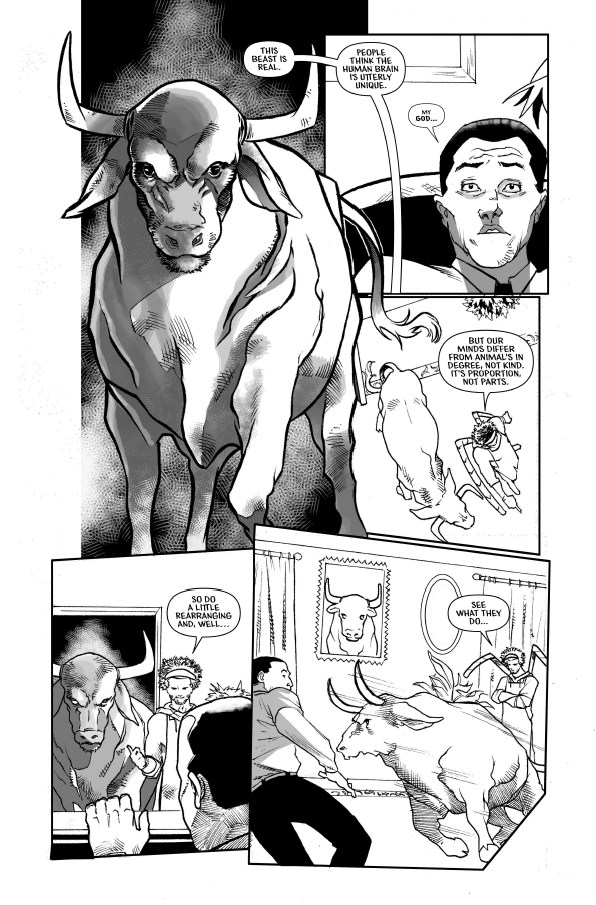 Final Thoughts?
As someone who currently eats a fair bit of meat (but is certainly open to eating less) I can see what this comic may be able to do. There are some people who are possibly teetering on the edge of moving to a non meat based diet and if they pick this comic up it might just help push them over to a plant based diet. It doesn't tell the reader they have to change their diet but it does provide a voice for the animals that end up on our plates and it's a voice that many may not normally think of either because they don't want to, or because it just never occurred to them before. It's an interesting concept and I'm certainly curious to see where it goes from here.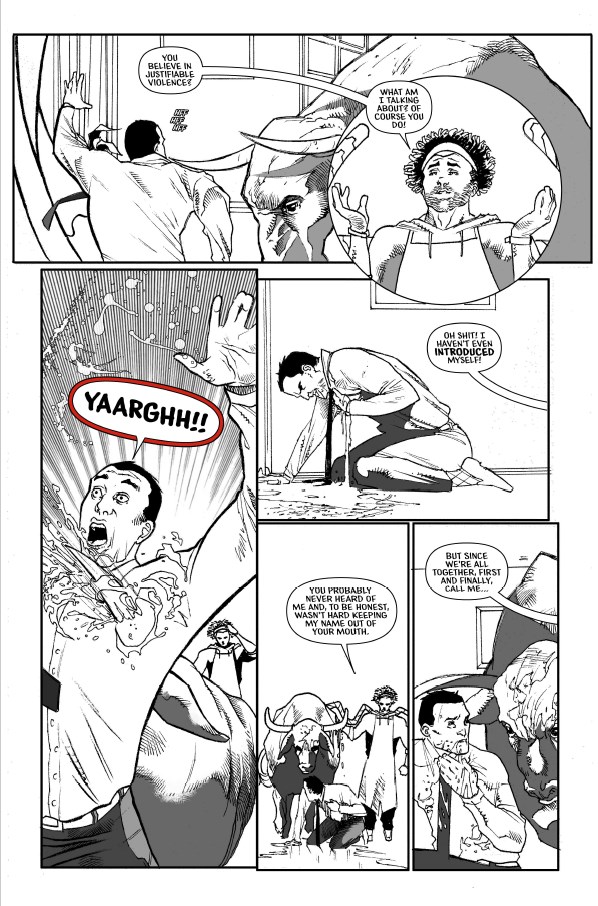 Publisher: Independent
Writer: Matthew Loisel, Brittany Loisel
Artist: Emiliano Correa
Cover Artist: Emiliano Correa
Genre: Crime, Thriller, Horror.
Format: 24 pgs, B&W, Ongoing.