PS5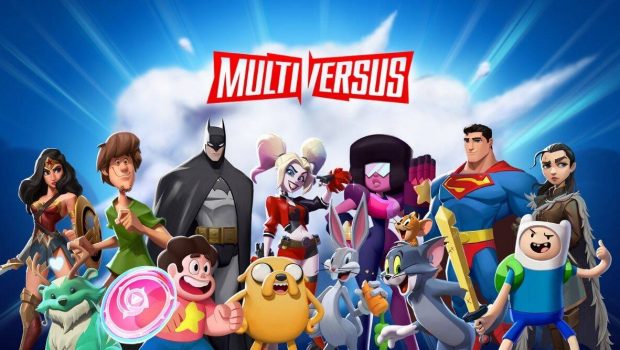 Published on May 23rd, 2022 | by Alex Prakken
MultiVersus PS5 Preview
I have been playing Super Smash Brothers since I was a child. I've poured more hours into the franchise than any other and absolutely adore its unpredictable and chaotically perfect crossover nature. With Smash Ultimate reaching its conclusion last year, I started to look for a new platform fighter to sink my teeth into. Nickelodeon All-Star Brawl did its best, but the lack of a more expansive roster and some rough edges prevented it from approaching Smash's pedestal.
Enter MultiVersus – an upcoming free-to-play platform fighter from Player First Games featuring combatants from the Warner Brothers and DC universe. With an incredible initial roster including Batman, Bugs Bunny, and The Iron Giant, the potential roster pool is both ridiculous and deliciously tempting. Though the game doesn't come out until July, I was fortunate enough to be able to participate in the closed beta this weekend. And to my delight, MultiVersus's gameplay is just as exciting as its roster.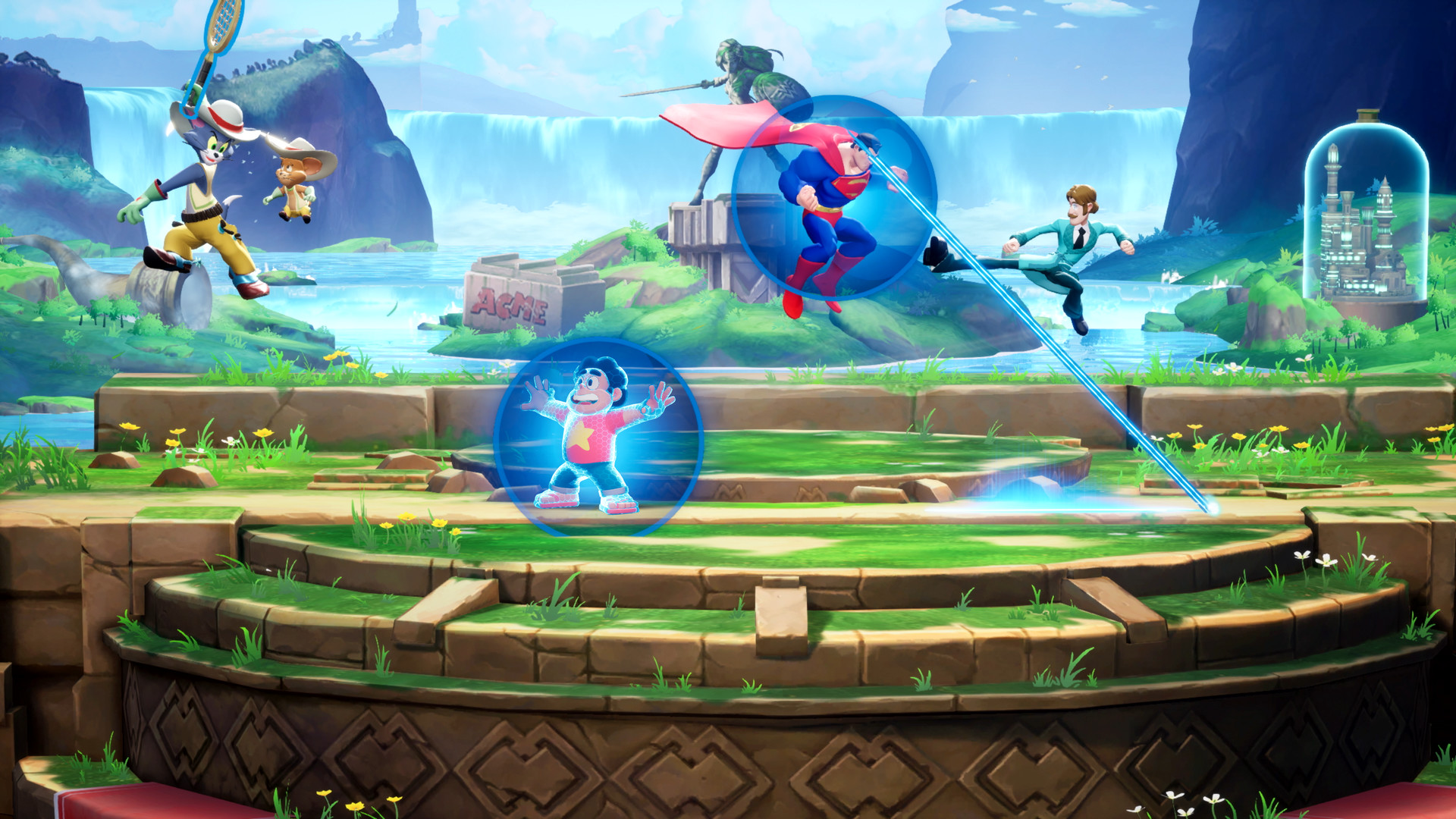 MultiVersus functions similarly to other platform fighters – characters have percentages, and the higher their percentage, the farther they fly offstage when hit. The match ends when one player has been knocked off the stage three times. There are basic attacks, charged ground attacks, aerial attacks, and a variety of special attacks that really bring out the characters' personalities. And though fighters have many options for dodging attacks, there are surprisingly no options for blocking or shielding from enemies' blows.
Characters can endlessly wall jump in MultiVersus, meaning the entire roster's ability to recover from offstage is virtually uniform. This makes MultiVersus a very air-based fighter, with tactics such as going offstage to edge-guard highly encouraged no matter what character is being used. 
While one-on-one matches are enjoyable, MultiVersus's encouraged and preferred game mode is two-on-two team battles. There is a large focus on working with a partner to subdue enemies due to characters' archetypes. For example, some characters such as Taz the Tasmanian Devil are made for head-on combat, while other characters like Reindog are built for support – Reindog specifically pulls teammates back on stage when they are close to the blast zone. Finding the perfect combination of characters to suit you and your teammate's playstyle is crucial.
This is no easy task because the roster of seventeen (at the moment) all feels diverse and unique; a common pitfall in fighting games with large rosters. This is because there is so much love and attention to detail in the character that pays homage to their source material. For example, Tom and Jerry, a tag-team fighter, harkens back to their cartoons with every step. The player only controls Tom, and Jerry is used more as a projectile, and when the player attempts to execute a command involving Tom when he is off pummeling an opponent, Tom will just shrug and grin in the exact same way he does in his animated iteration.
The game is brought to life by the personality of these legendary characters. With fantastic voice acting, strong stages, and an art style that works well for what the game is trying to accomplish, MultiVersus feels lively and a joy to play. And I don't think I will ever get over Shaggy from Scooby-Doo chucking sandwiches at Arya Stark from Game of Thrones. It's utterly ridiculous and utterly brilliant. 
Part of the magic of Smash was anticipating and speculating who could possibly be the next fighter to join the fight, and feeling that child-like joy when your favorite character made the cut. MultiVersus instills that same sense of wonder because it harkens us back to the days of Saturday morning cartoons, and I felt like a kid all over again spending time with superheroes and the animated friends of my childhood alike. With such an incredible pool of properties to draw from, the possibilities are endless – could we possibly see appearances from the Harry Potter and Lord of the Rings franchises?? I believe this game has the capacity to be the next great platform fighter, and I can't wait to spend more time with it when it arrives on all major consoles in July.