Games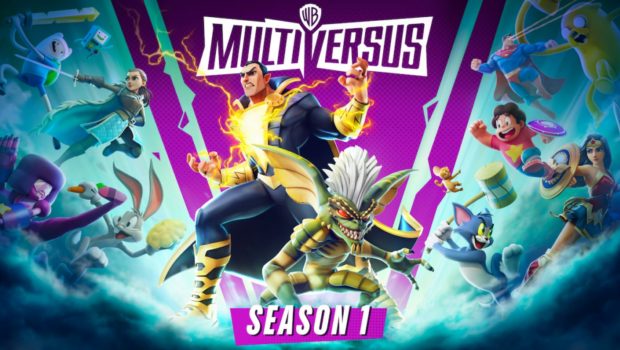 Published on October 13th, 2022 | by Adrian Gunning
MultiVersus Expands Character Roster with Arrival of Gremlin Leader, Stripe; Halloween 2022 Update and Monster Mash Event is Available Now
Warner Bros. Games today announced that Stripe, the main antagonist from the Gremlins franchise, is now available as the latest playable character in MultiVersus, the free-to-play platform fighter developed by Player First Games. The mohawk wearing Gremlin leader arrives as part of MultiVersus Season 1 and is an Assassin class character with a moveset that highlights his unruly and rambunctious nature. Stripe's abilities are as featured in a newly revealed gameplay trailer showing off his claw attacks, as well as a range of weapons that can be used to strike fear in challengers, including a buzzsaw, chainsaw, dynamite and even a skateboard. He also can attach himself to opponents for a brief period of time to avoiding hits and cause damage of his own. The Combat Stripe character variant is available now for in-game purchase.
Additionally, the MultiVersus Halloween 2022 Update is available now and includes the Monster Mash in-game event, allowing players to participate in matches and earn "candy" in exchange for rewards, including the Jake the Dog Cake character variant, Reindog Mummy character variant, Pumpkin Patch profile icon and Jack-o-Lanterns sticker emote.
The update also features new Halloween themed in-game cosmetic items available for purchase, including:
Iron Giant Frankenstein's Monster character variant
Superman Black Lantern character variant
Tom & Jerry Vampires character variant
Velma Witch character variant
Wonder Woman Black Lantern character variant
Monster Tweety ringout
Scoobtober Bats ringout
Black Lantern Superman profile icon
Black Lantern Wonder Woman profile icon
Scoobtober banner
The Monster Mash earnable rewards and Halloween inspired cosmetic items for purchase will be available from Oct. 13 at 10 a.m. PT through Nov. 8 at 10 a.m. PT (Oct.14 at 4 a.m. through to Nov. 8 at 5 a.m. AEDT).
Furthermore, later this month from Oct. 28-30, MultiVersus will celebrate Scoobtober, the annual Scooby-Doo focused Halloween celebration, with a dedicated Twitch livestream of official Scooby-Doo content, including both full-length episodes from the Scooby-Doo television series and full-length films. Players who watch the stream can earn various rewards based on the amount of viewing time: 30 minutes – 10 toasts, 60 minutes – Scoobtober profile icon, 90 minutes – Halloween ring out and 120 minutes – Scoobtober banner.
MultiVersus is an all-new free-to-play platform fighter developed by Player First Games that introduces a team-based 2 vs. 2 format combined with an all-star cast of iconic characters, including Batman, Superman, Wonder Woman, and Harley Quinn; Shaggy and Velma (Scooby-Doo); Bugs Bunny and Tasmanian Devil a.k.a. Taz (Looney Tunes); Arya Stark (Game of Thrones); Tom & Jerry (Tom and Jerry); Finn the Human and Jake the Dog (Adventure Time); Steven Universe and Garnet (Steven Universe); Iron Giant (The Iron Giant), LeBron James (Space Jam: A New Legacy); Rick Sanchez and Morty Smith (Rick and Morty), Gizmo and Stripe (Gremlins) and an extraordinary original creature named Reindog. More heroes and personalities will be continually added to the game, including Black Adam (DC) and many others who will join the MultiVersus roster in the coming months.
The MultiVersus Open Beta is available now as a free download for PlayStation 5 and PlayStation 4 consoles, Xbox Series X|S, Xbox One consoles and PC. The Season 1 Battle Pass is also available now for players to earn in-game rewards. For additional information about MultiVersus, visit MultiVersus.com or join the community conversation on Twitter (@MultiVersus), YouTube (MultiVersus), Instagram (MultiVersusGame), Facebook (MultiVersus) and Discord (MultiVersus).