Hardware
Published on July 13th, 2022 | by Alex Novus
MSI CLUTCH GM41 Lightweight Wireless Gaming Mouse
Impulse Gamer is soon checking out the new MSI CLUTCH GM41 Lightweight Wireless Gaming Mouse…
… check out what MSI have to say and keep an eye you for the review!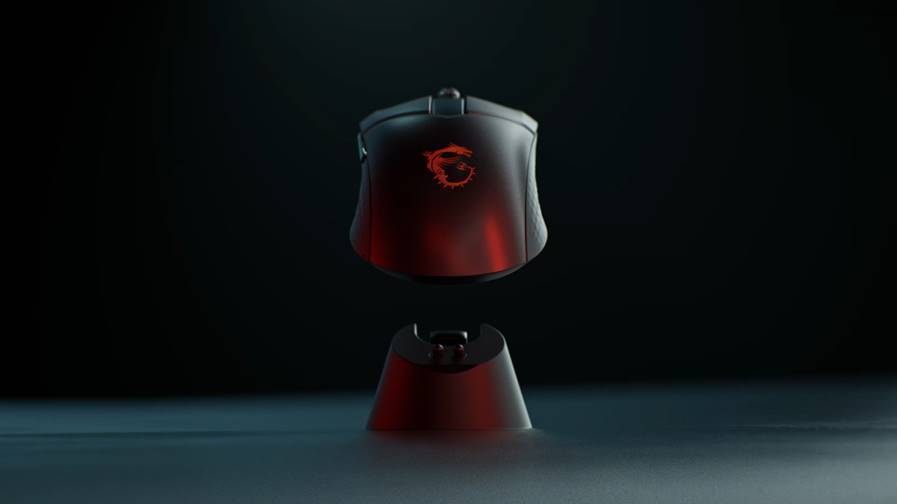 Introducing the new MSI CLUTCH GM41 Lightweight Wireless Gaming Mouse, MSI'a first true wireless gaming mouse that rocks an incredibly lightweight design, with top class specifications and battery rating to boot.
Our engineering wizards have been hard at work on this one, so let's dive in together.
We've managed to cram 80+ hours of battery life from a single charge, with a lightweight frame and sturdy design that doesn't rely on holes or cut-outs, tipping the scales at a measly 74g. The MSI CLUTCH GM41 Lightweight Wireless Gaming Mouse implements the latest 2.4G RF wireless technology, delivering latency of just 1ms for incredible speed and accuracy. Once you've got it in hand you'll quickly realise this is a gaming mouse that's designed for eSports first and foremost, and takes on a familiar form and body shape that is well tailored for those with palm and fingertip grips. For FPS and twitch focused gamers it'll be love at first click, and for those who demand top notch precision and performance it will too.
Speed and wireless capabilities aren't everything though – and what separates a good mouse from a great one comes down to the smallest of details. We've implemented PTFE skates along the underside of the CLUTCH GM41 Lightweight Wireless, that drive ultra-smooth movement along mousepads and desks. Similarly, a streamlined body and shape offers a comfortable fit across a wide range of hand sizes with textured high grip sides that are built to stand the test of time. Lastly, as is definitive of any top grade gaming mouse, we've ensured quality high performance components sit under the hood. You'll find renowned and durable OMRON switches at your fingertips rated for 60M clicks, as well as a PixArt PAW 3370 optical sensor at heart of it all with up to 20,000 DPI sensitivity, 400 IPS movement tracking and 50G acceleration.
Specifications at a quick glance of the new MSI CLUTCH GM41 Lightweight Wireless Gaming Mouse:
74g Total Weight, offering an Ultra Lightweight Design
PixArt PAW3370 Optical Sensor, with 20,000 DPI, 400 IPS Movement Sensitivity and 50G Acceleration
OMRON Switches rated for over 60 million clicks
80 Hours of use on a Full Charge, plus 9 hours of use off of a quick single 10-minute charge
Symmetrical Right-handed Design
Includes a charge stand dock in the box for convenience (can also be charged directly via the included USB cable
Pricing and Availability:
AU RRP: $129
US MSRP: $95
Available worldwide from all good online stores and retailers