Events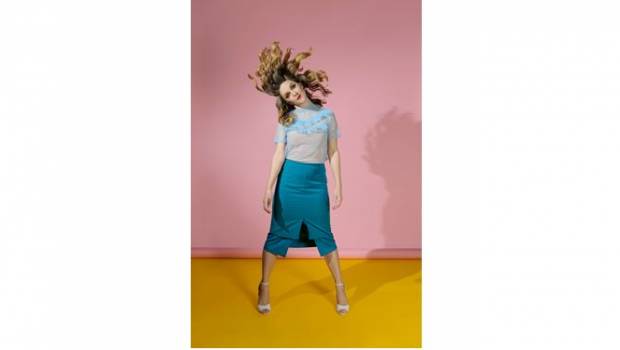 Published on March 1st, 2018 | by Admin
MR: VIRGINIA GAY TO DIRECT GILLIAN COSCRIFF'S NEW MICF SHOW
2018 marks Gillian Cosgriff's sixth Melbourne International Comedy Festival, and this time around she's bringing the very best of her original songs and jamming them all into one unmissable hour: So Far, So Good.
Cosgriff has been writing songs for ten years – four solo shows, twenty-five festival seasons, and that one time Pharrell Williams said she was amazing. She's played to sold-out crowds (most recently in Edinburgh and London), and sometimes she's played to only six people; she's played for miners, hipsters, children, and once she played the piano at a dinner for the World Scouts Foundation where the guest of honour was the King of Sweden. (That sounds like a cheese dream but it actually happened.)
Cosgriff has packed an incredible amount of work into the last seven years since graduating with a music theatre degree from the Western Australian Academy of Performing Arts (WAAPA) and she's excited to bring her favourite songs and stories back to Melbourne in her new show So Far, So Good. The show is a compilation of her original songs, reworked in exciting new ways. One feature that will definitely be returning is her one-hour song challenge. In last year's show 8 Songs in 8 Weeks, Gillian would write a song during the show for a member of the audience. "It was terrifying, but so exciting," she says, "I never knew how it was going to turn out. One night a couple had gotten engaged a few hours before the show so I wrote a song for them and then they used it to announce their engagement. It's a really fun part of the show that makes every night unique."
So Far, So Good will be directed by Australian actress Virginia Gay (Winners & Losers, All Saints). The two have been friends for years and most recently performed together in Eddie Perfect's new musical Vivid White at Melbourne Theatre Company. "Gill is one of the sharpest minds working in comedy today," says Gay, "not just in Australia but worldwide. I've been her number one fan for the past couple of years, in a way that's only occasionally creepy, so I'm honoured to be making the leap into directing her new show."
So Far So Good plays at the Melbourne Town Hall from March 29-April 22.
Dates:                         March 29 – April 22, 7:15pm Tues-Sat, 6:15pm Sun (No shows Mon)
Venue:                        Lunch Room, Melbourne Town Hall
Bookings:                  www.comedyfestival.com.au