Comics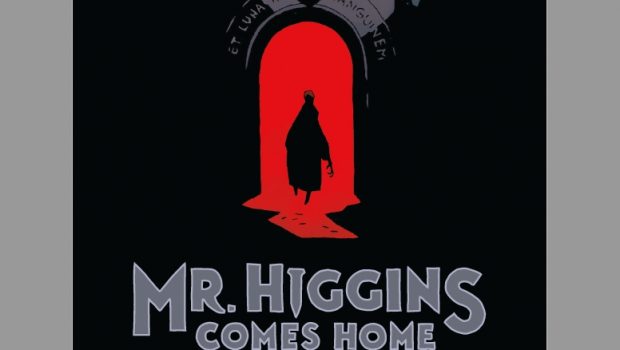 Published on October 19th, 2017 | by Chris O'Connor
Mr Higgins Comes Home HC Comic Review
Summary: Vampires and Werewolves and parties, Oh My.
I've been fortunate in my position of reviewer to delve into many works from Mike Mignola but they have typically been Hellboy or at least within the B.P.R.D. universe. Mr Higgins Comes Home is a nice side step from that more familiar world but not so far that it's totally alien. We start after all with a vampire interrupting the sleep of a professor who seems quite familiar with their kind and it bounces along similarly from there. It is often said there are no new stories only the same stories told anew (or words to that effect). Sure enough this story has many elements that we've all read or heard or seen before but much with all retellings of popular tales… the little twists, the turns the variations from the norm are what give it it's spice and make it seem like it's own entity even when compared directly with those that have come before it.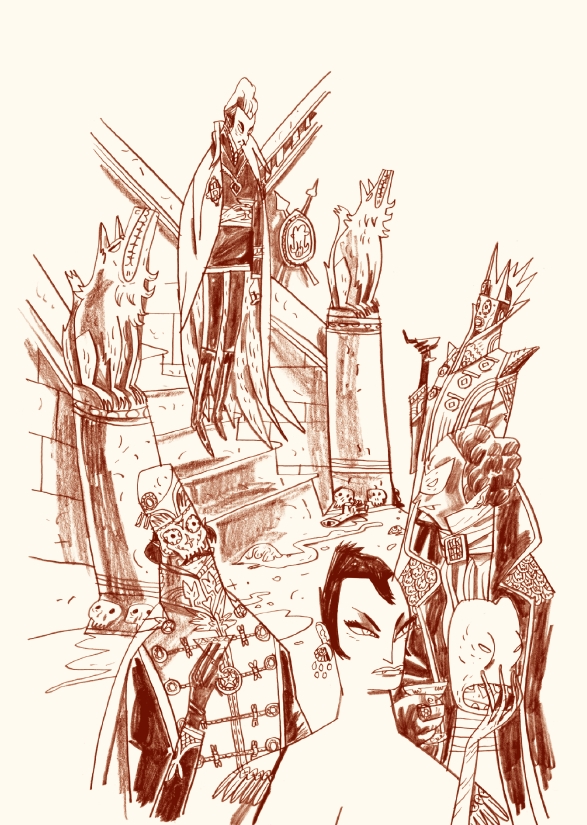 Writing
The writing here is certainly more playful than Mignola's more well known works but it retains his sense of story telling, his twist on long told tales that makes them seem fresh again. A story of love, loss, mourning and revenge mixed with supernatural monsters and dinner parties, what's not to love? From the beginning it seems as though it will be a retelling of the Jonathan Harker, Van Helsing battles with Dracula soon turns out to be something slightly skewed from that and introduces a Werewolf (not a common merging of folk tales these days) and ends in a rather pleasing Foom!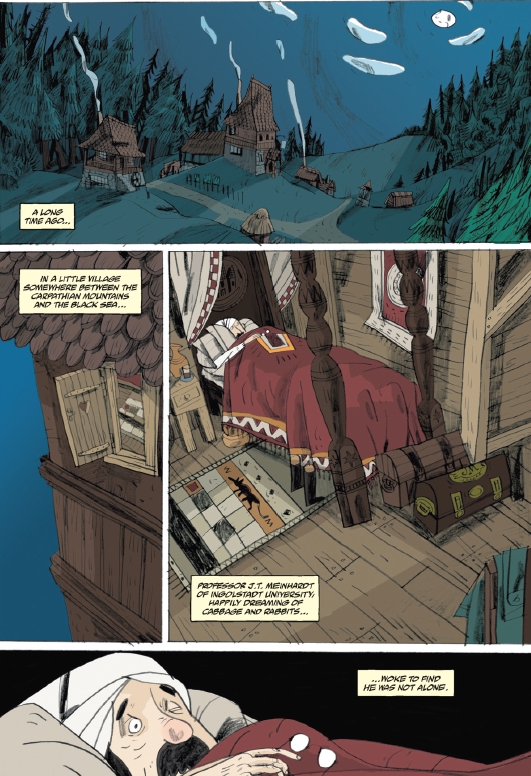 Artwork
I have to say that my instant thought when I saw the art work was that long time collaborator of Roald Dahl's, Quentin Blake… there was just something about Warwick's style that brought that to mind and in many ways that works quite well for this story. Though the subject matter could well drag the reader down with the underlying characters and situations, both Mignola's telling and the wonderful light and playful artwork actually keep a sense of fun to it all, which sounds odd when talking about Vampires and Werewolves and other members of the Undead family but there you have it.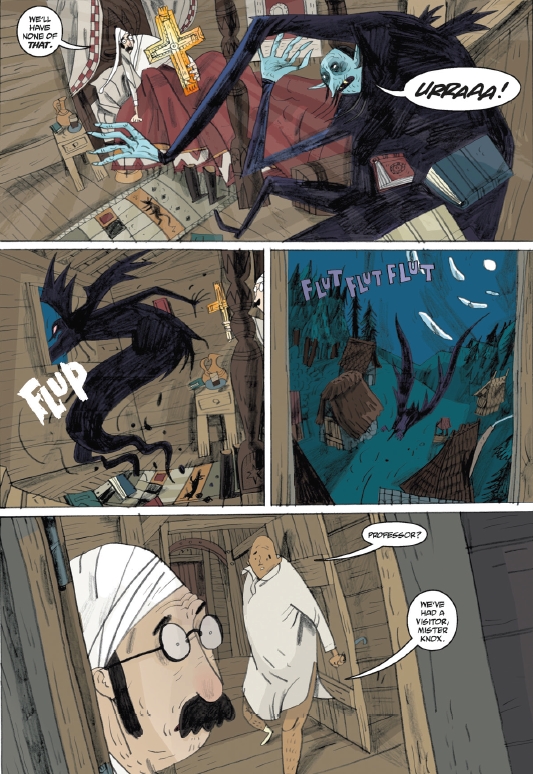 Final Thoughts
It's not a terribly long book but it is certainly a bit of fun. The story is both one that you've heard the outline of before and yet in this telling it throws in a few twists to make it interesting and unique. I really enjoyed it, the art style and the humorous touches really kept it trotting along.  I think this would work well as a little break between readings of Hellboy and the B.P.R.D. a little light hearted romp before marching back into Hell.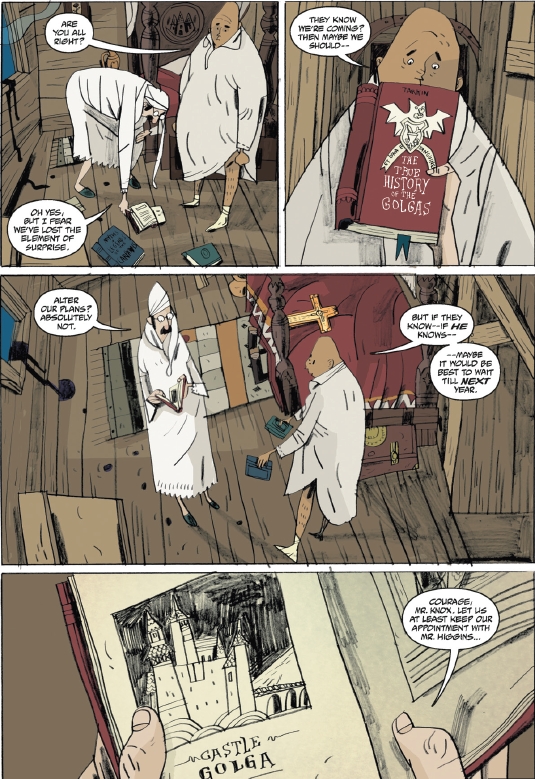 Publisher: Dark Horse
Writer: Mike Mignola
Artist: Warwick Johnson-Cadwell
Cover Artist: Mike Mignola
Genre: Horror, Fantasy
Format: 56pgs, FC, HC
Release Date: 18th October, 2017