Comics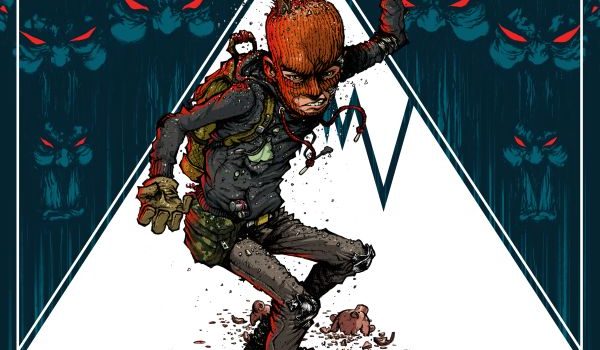 Published on July 16th, 2019 | by James Wright
Mountainhead #1 Review
Summary: Mountainhead #1 is off to a powerful start as characters question reality as their entire world is turned upside down.
Mountainhead is written by John Lees, with art from Ryan Lee, colours by Doug Garbark and lettering from Shawn Lee who together create a gripping story about a boy named Abraham who questions his place in the world and whether his reality is the real reality. In essence, Mountainhead is a mystery…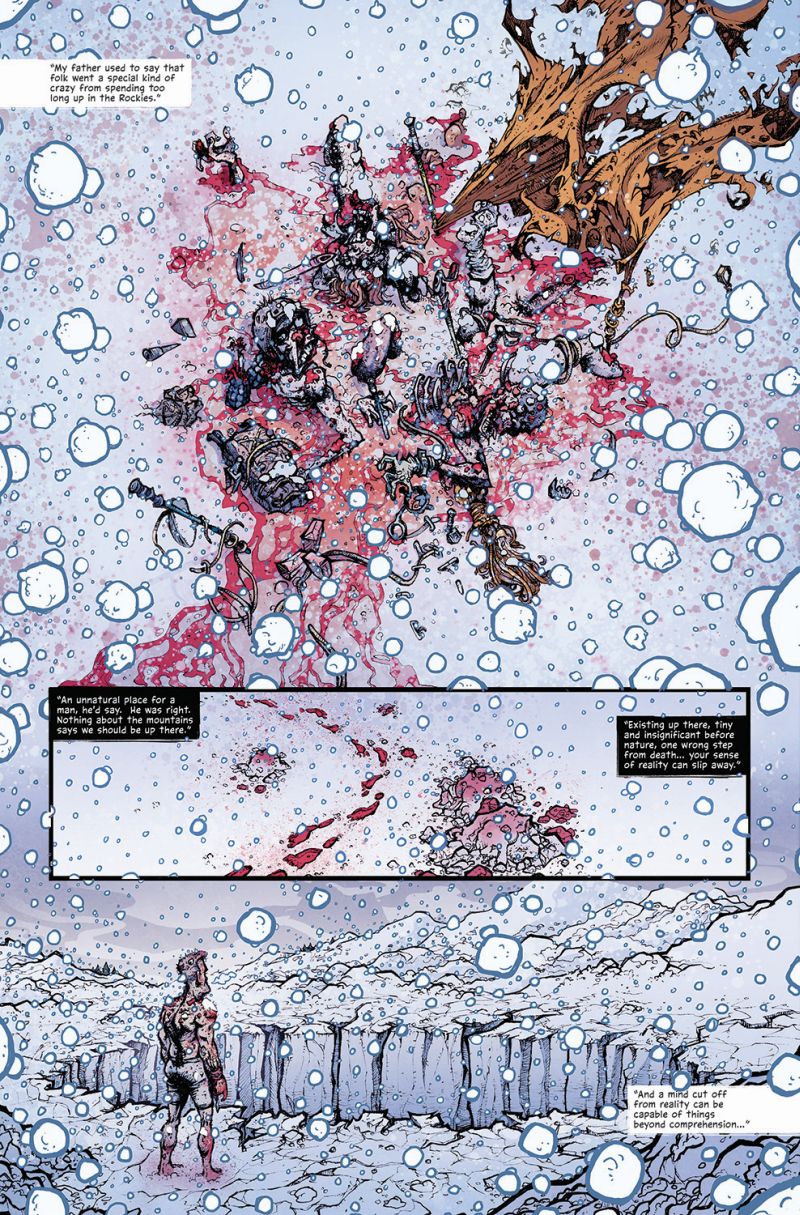 The story commences in the Rockies, where Abraham recounts his "father" telling him that those who spend too long in these mountains, end up a special kind of crazy… it is also the place where you can also lose grip on reality. However in the present Abraham and his father are petty criminals and to make matters worse, his father is becoming more paranoid as the days go on and that if he slows down again, "they" will take him as they took his wife.
Unfortunately things take a turn for the worse for this father and son and when a robbery goes wrong, Abraham is captured by the police and his father is shot in the process. While Abraham is being interrogated for his involvement in this crime, the youngster learns some shocking news that leaves him with questions about his own reality and if he is inflicted with the same illness as Noah.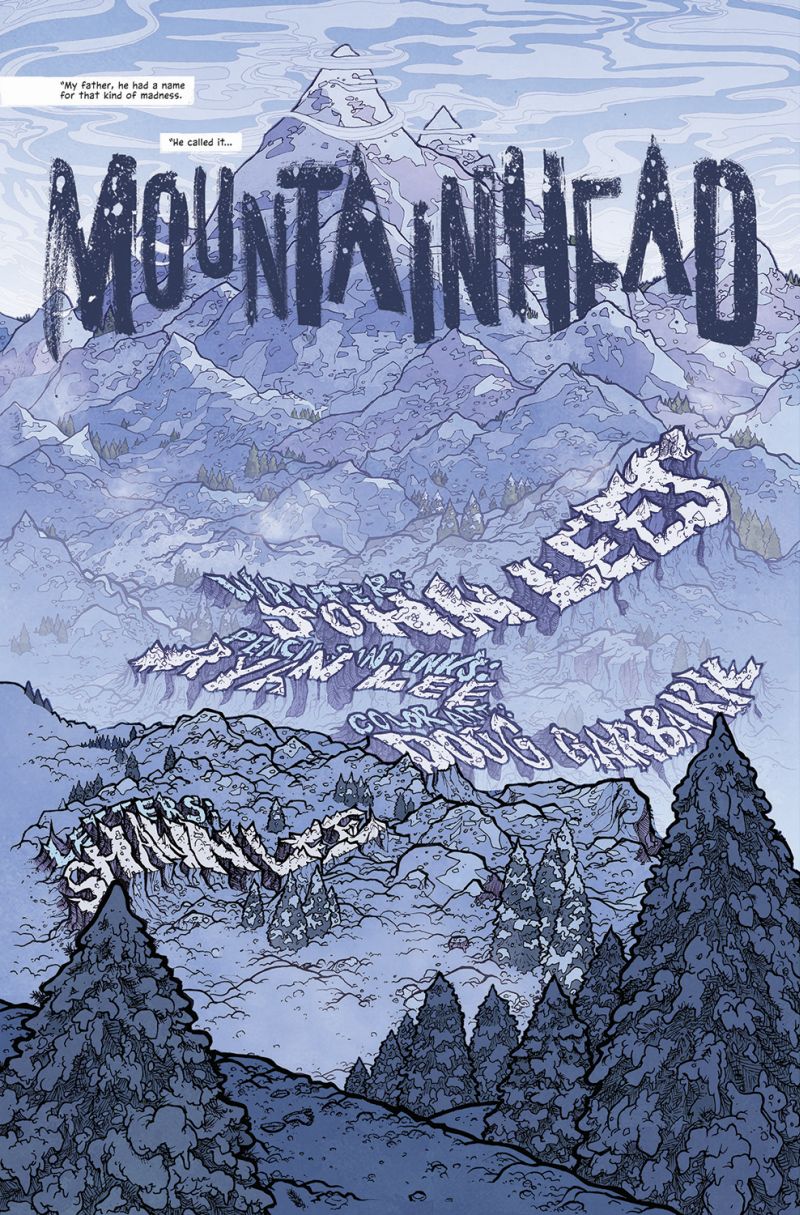 Final Thoughts?
Wow! What a mind@#$!. Writer John Lees successfully creates an engaging comic about truths, lies and the reality that we create. As this is just the start of the mystery, issue one definitely opens the doors for many questions. What are the strange creatures that chase Noah? Why was Noah's wife taken and is Abraham who his new family claims to be? Adding to the experience is the wonderful art by Doug Garback whose detail and energy takes this story to another level.
All in all, Mountainhead #1 is off to a great start and deserves a strong 4 stars out of 5!