Hardware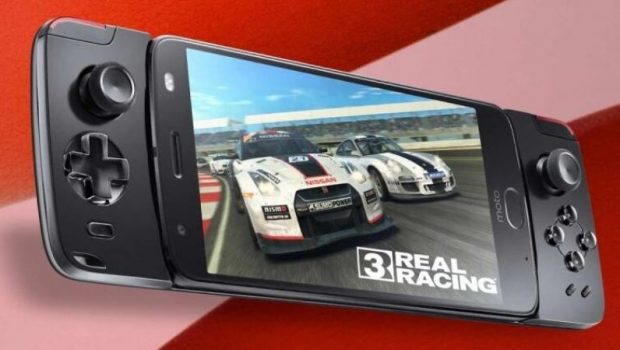 Published on October 29th, 2018 | by James Wright
Motorola Moto Mods Gamepad Review (2018 – Moto Z3 Play)
Summary: The Motorola Moto Mods Gamepad transforms your Motorola compatible Moto Mods phone into a fully fledged portal console.
Although smartphones are almost reaching the same console quality of the PlayStation and Xbox, navigating these games is generally horrendous on the touch screen, except for those rather boring endless runners. So while there are first person shooters, racing games and online RPG's, the control mechanics unfortunately don't mix that well with the virtual controllers. One option is to buy an external Bluetooth gamepad for your smartphone which kind of defeats the purpose or you can buy gamepad attachments that almost work.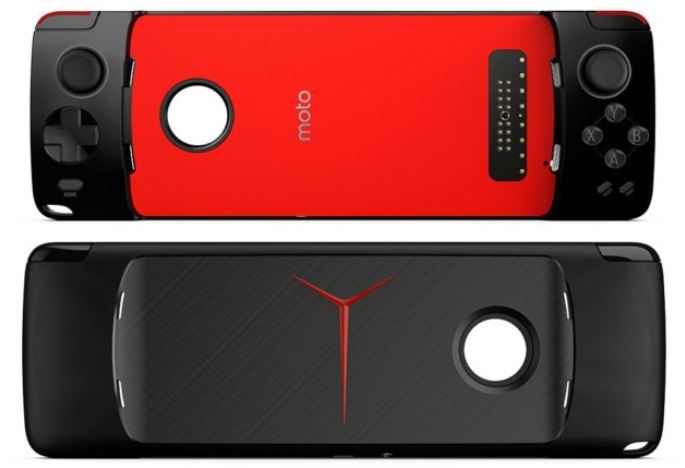 The best option and if you own a Motorola compatible Moto Mods smartphone like the Moto Z3 Play which we just reviewed at https://www.impulsegamer.com/motorola-moto-z3-play-review is to purchase their gamepad. So what exactly is a Moto Mods? It's basically an official attachment for your Motorola smartphone that attaches to the back of the device that allows you to connect all sorts of devices like more powerful speakers or a bigger battery and even a projector so you can project your videos.
However I digress because I'm reviewing the Moto Mods Gamepad here which turns your smartphone into a gaming device. So while you have all the buttons that you would find on a console controller from two analog sticks (with grip), a d-pad plus two shoulder buttons per side on the top and lastly, a home, start and select button plus A, B, X and Y buttons, it's everything you find on a console controller.
Furthermore the Moto Mods Gamepad includes a 1035 mAh built-in battery to give your gaming sessions more power, a 3.5m headset jack for headphones and even a USB-C port for charging. In terms of the built-in battery and according to Motorola, this will give you an additional 8 hours of battery life.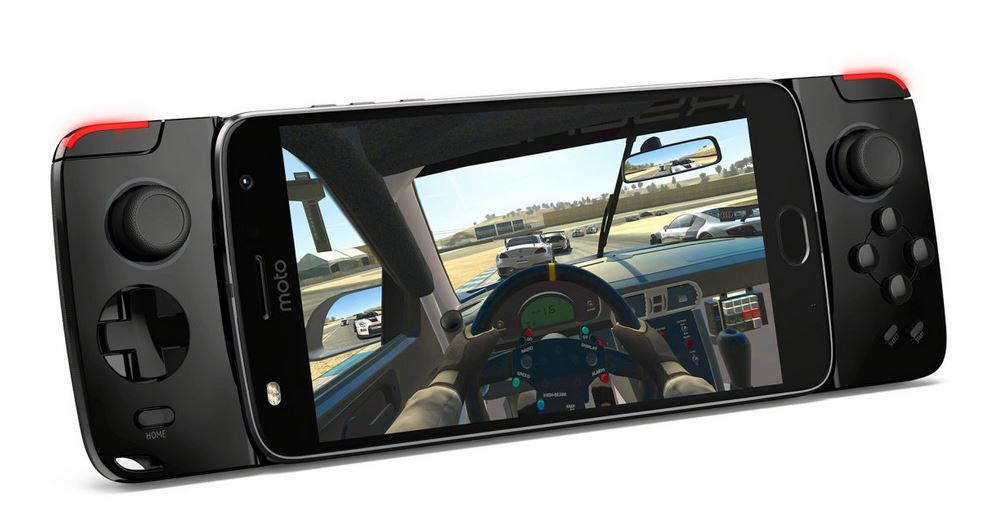 Installation is very easy… your phone simply clicks into the Motos Mods and presto, you now have a full-size gaming controller for all your gaming excitement. It's also held in with a strong magnet so it's very sturdy for playing games. Although the Moto Mods Gamepad is not compatible with all games but Motorola have included a very helpful app called Moto Game Explorer.
This app lists all the games that are compatible with the device that includes titles such as Beach Buggy, Dead Effect 2, Dungeon Quest  and even Super Bunny World. Needless to say, there's a whole heap of games that support this attached to your Motorola smartphone. Most games work really well on the gamepad but a few need to be remapped. More importantly while playing games on this controller, it actually feels like a console experience which is where the Moto Mods Gamepad shines.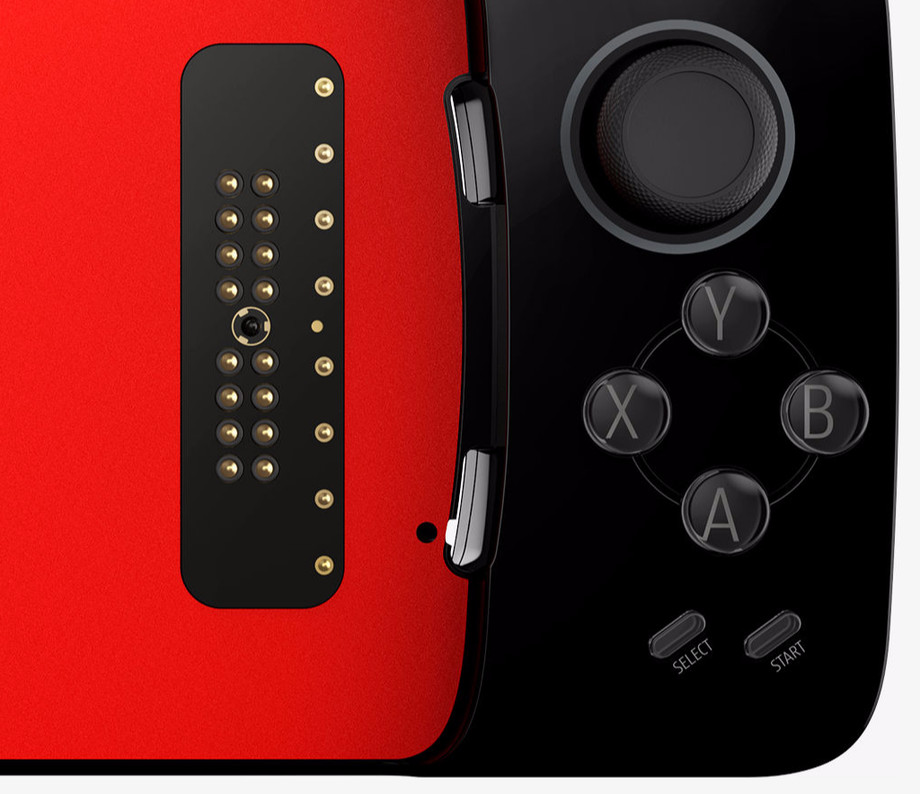 Once installed, the lights below the triggers will glow red, your phone will vibrant and make a chime noise informing you that it has been connected. The screen will also display a message stating that this Moto Mods has been successfully installed and ready to use.
In terms of controls, the analog sticks are great as are the buttons on the front of the gamepad, including the d-pad itself. The only slight negativity we have are the shoulder buttons which are a little too close but apart from that, it's a fully fledged gamepad controller that really takes smartphone games to a console level. Given that, you have full functionality to your phone and even the camera on the back of the gamepad.

Final Thoughts?
If you're a gamer looking to play games while on the run or at home on your Motorola smartphone, particularly the Moto z3 Play, the Moto Mods Gamepad is a must have a device to truly meet your gaming needs and with the additional battery, it will make your sessions last even longer!