Hardware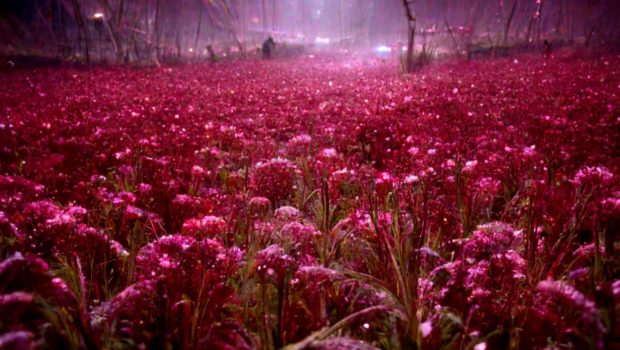 Published on January 10th, 2023 | by Andrew Bistak
Motorola announces special edition motorola edge 30 fusion in the 2023 Pantone Color of the Year
Mobile communications leader Motorola has today announced a new special edition motorola edge 30 fusion in 2023 Pantone Color of the Year, Viva Magenta. The limited edition phone is exclusively available for pre-order today at JB Hi-Fi at an RRP of $899. The phone will be on sale from January 19 2023.
As an added bonus, this exclusive Viva Magenta handset comes with complimentary new Moto Buds 600 ANC in Pantone colour, Winetasting.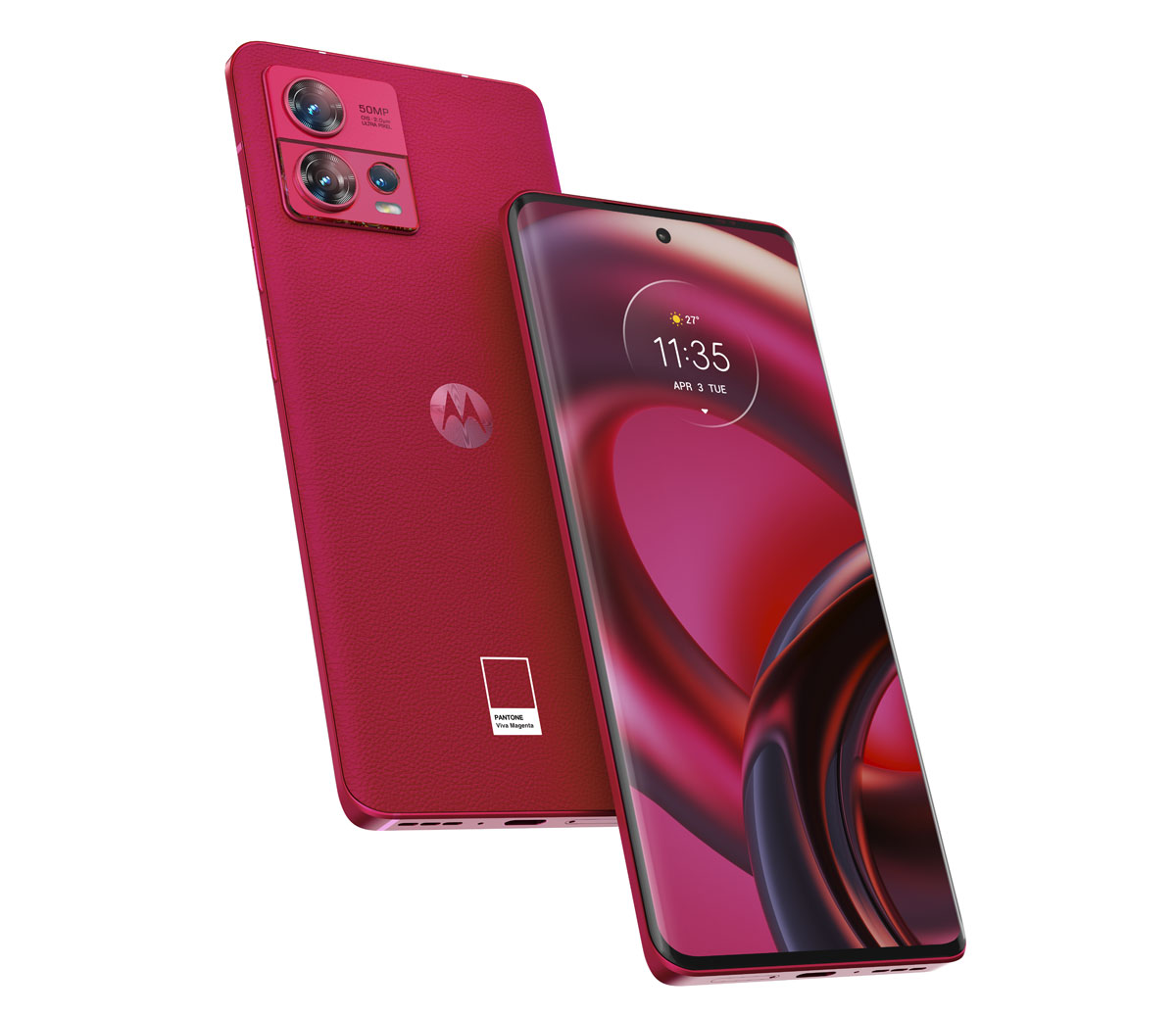 Motorola marked its official partnership with Pantone with the launch of the motorola edge 30 neo in the 2022 Pantone Color of the Year, Very Peri. Today Motorola continues this momentum by bringing Australians a stand out smartphone in Viva Magenta, a bold colour that vibrates with vim and vigour. Motorola has an exclusive, global partnership with Pantone, proudly the only smartphone manufacturer in the world that can launch a device in the official Pantone Color of the Year.
The motorola edge 30 fusion packs flagship-level performance into a thin device with a sophisticated design. With class-leading features including a borderless 6.55″ pOLED 144Hz1 display, Snapdragon® 888+ 5G mobile platform, and an advanced 50 MP camera system with OIS, the motorola edge 30 fusion is the perfect intersection of performance and beauty, perfectly embodying the Pantone Color of the Year 2023.
Kurt Bonnici, Head of Motorola for Australia and New Zealand said, "At Motorola we lead with innovation and with our exclusive partnership with Pantone in the smartphone category, we are bringing to life how technology and colour can intertwine to unlock and foster personal expression and creativity. Our consumers in the premium segment are looking for that point of difference. They want high specs, the best features and a handset that looks and feels beautiful – the motorola edge 30 fusion in the Pantone Color of the Year 2023 Viva Magenta, is it".
The meaning behind Viva Magenta
The Pantone Color of the Year 2023, Viva Magenta, conveys what it means to blend the virtual and the physical with enthusiasm. Rooted in red with cool blue undertones, this powerful hue is inspired by nature and explored through technology, revealing multiple dimensions and a new way of creating. As we engage in multiple spaces and places simultaneously, we blur the lines of what is tangible and digital and form our own hybrid identity. Viva Magenta symbolises this relationship, highlighting how consumers use electronics to enhance their various personas and develop their own multifaceted self-expression – a sentiment that is perfectly aligned with Motorola's brand ethos of empowerment.
"It's been a privilege to explore the 'Magentaverse' alongside Motorola and the motorola edge 30 fusion," said Elley Cheng, Pantone Vice President and General Manager. "We are all united in the belief that design, innovation and personal expression can generate more creative solutions and cultivate a future that promotes joyousness and optimism.
The motorola edge 30 fusion: designed to be boundless
In addition to the amazing 50MP high-resolution main camera sensor with OIS, the motorola edge 30 fusion houses a 13MP ultrawide camera lens with a built-in macro vision camera on the back, and a 32MP front camera on the front. And with Quad Pixel technology, the results are sharper and more vibrant photos with 4x better low light sensitivity.
The motorola edge 30 fusion features TurboPower™ 68W charging, giving you power for the day in just 10 minutes of charging2. The motorola edge 30 fusion also comes with two large stereo speakers enabled with Dolby Atmos.
Explore a visual-audio experience with MOTO BUDS 600 ANC
Viva Magenta is all about immersing yourself in new technologies, worlds and experiences and to help on this journey, Moto has paired the special edition motorola edge 30 fusion with its new MOTO BUDS 600 ANC. The MOTO BUDS 600 ANC feature Snapdragon SoundTM technology, delivering superior sound while offering hybrid Active Noise Cancellation. Whether taking a nap on the plane, answering a call while on a busy street or listening to music in a noisy coffee shop, users can expect high-resolution, crystal-clear sound no matter where they are. Additional capabilities include Bluetooth multipoint, which allows connection to two devices at the same time and Google Fast Pairing, which pairs buds to phone with a single tap. When it's time to put them away, a wireless charging case gives you up to 28 hours of battery2 before having to charge up again. MOTO BUDS 600 ANC come in PANTONE 19-2118 Winetasting, a hue designed to complement the Pantone Color of the Year 2023 and the special edition motorola edge 30 fusion, creating a striking pairing.
Product availability
In Australia, the special edition motorola edge 30 fusion in Pantone Color of the Year 2023, PANTONE 18-1750 Viva Magenta, complete with bonus Moto Buds 600 ANC, will be available exclusively through JB Hi-Fi from 19 January 2023, pre-order from 10 January 2023, RRP $899.