Comics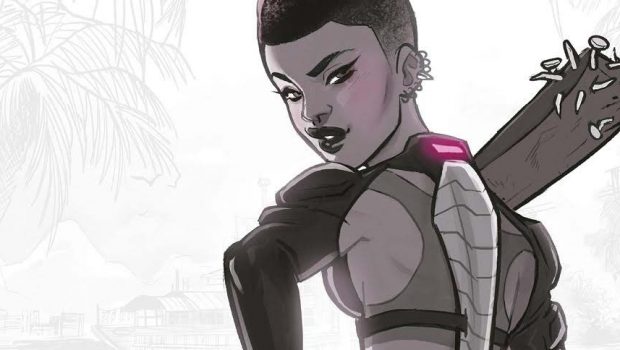 Published on December 14th, 2016 | by Dana Folkard
MOTOR CRUSH CAPTURES BATGIRL FAN FOLLOWING!
ISSUE #1 RUSHED BACK TO PRINT!
MOTOR CRUSH #1—by Brenden Fletcher, Cameron Stewart, and Babs Tarr of Batgirl of Burnside fame—launched to instant success and immediate critical acclaim this week and Image Comics is sending it back to print in order to keep up with customer demand.
By day, Domino Swift competes for fame and fortune in a worldwide motorcycle racing league. By night, she cracks heads of rival gangs in brutal bike wars to gain possession of a rare, valuable contraband: an engine-boosting "machine narcotic" known as Crush.
MOTOR CRUSH remains available for purchase across all digital platforms, including the Image Comics website (imagecomics.com), the official Image Comics iOS app, Comixology's website (comixology.com), iOS, Android, and Google Play.
MOTOR CRUSH #1, 2nd printing (Diamond Code NOV168052) and MOTOR CRUSH #2 Cover A by Tarr (NOV160629) and Cover B by Stewart (Diamond Code NOV160630) will be available on Wednesday, January 11th. The final order cutoff deadline for comics retailers is Monday, December 19th.
Select praise for MOTOR CRUSH:
"Motor Crush won't steer you wrong." —IGN
"The debut of the year and the comic that will set the pace for what's possible in 2017." —Comicosity
"Your new crush." —Comics Alliance
"Lots of comics want to be cool; Motor Crush just is." —Comicbook.com
"An absolute stunner." —Nerdist
"The candy-pink philosophical Cyberpunk we've been waiting for." —The Mary Sue
"Compelling." —The Onion's A.V. Club
"A vivid love letter to extreme sports and motor bikes." —The Comics Beat
"Without a doubt, this is the most interesting comic book I've read all year." —Blavity