Games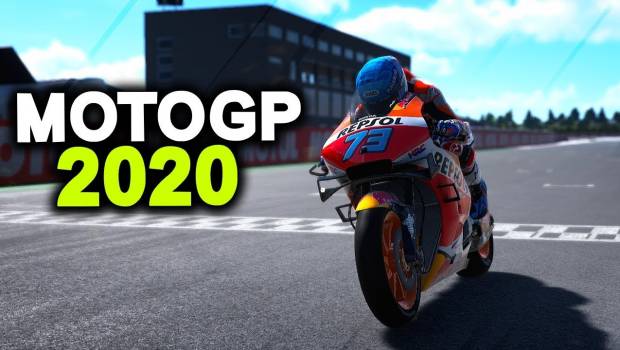 Published on March 17th, 2020 | by Adrian Gunning
MotoGP™20 SHOWS ITS FIRST GAMEPLAY VIDEO
Milestone have unveiled the first gameplay video of MotoGP™20, the latest chapter in the beloved MotoGP™ franchise. The selection of rider, track and weather conditions of the gameplay has been done following community requests, that massively voted for Valentino Rossi on the Mugello Circuit in dry conditions.
The video shows a much more realistic bike physic and behaviour, that make the gameplay more technical and skill based. It also allows a glance at the new fuel management and asymmetrical tires' consumption features that further raise the level of strategic skills needed to master the MotoGP™ Championship. Like in real life, tires stress and wear don't apply on both sides and middle equally. MotoGP™20 will implement these three areas separately and it will reproduce some real-world dynamics down to the smallest details. In each race players will be able to decide the quantity of fuel and which type of tire to use, always keeping in mind that bike physics are affected by their decisions.
The overall level of simulation marks a big step forward in MotoGP™20; modern MotoGP™ bikes have very complex aerodynamic winglets that when damaged change significantly the bike balance. Crashing or colliding with other riders in game, may have a permanent effect on bike handling just like in a real race.
Last but not least, as it is one of the most important parts of a race and where the skills of a MotoGP™ rider shine, the development team worked hard to make substantial changes to the brake system, in order to make it more challenging, risky but also rewarding.
MotoGP™20 will be released on April 23rd on PlayStation®4, Xbox One, Windows PC®/STEAM, Google Stadia and Nintendo Switch™*.
Follow us on Facebook, YouTube, Instagram to get the latest news and visit our Official Website for more information.  Join the conversation: #MotoGPvideogame
* in the United States the Nintendo Switch version will be released on May 5th