Games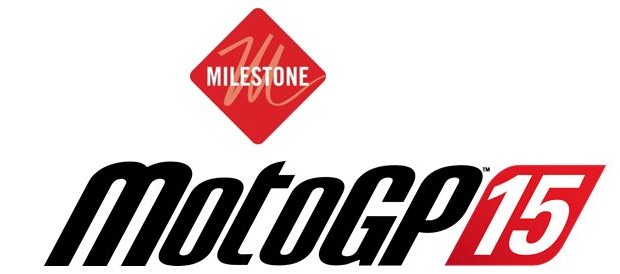 Published on April 17th, 2015 | by admin
MotoGP15 – Jerez, Mugello and Valencia track presentation
17th April 2015, Sydney – Milestone s.r.l., one of the world's leading developers and publishers specialising in the racing genre, releases the first video for MotoGP™15, the third chapter in the series dedicated to one of the most adrenaline-fuelled championships in the world: MotoGP™.
The video shows Gran Premi Bwin de España – Jerez –, Gran premio d'Italia TIM – Mugello and Gran Premio de la Comunitat Valenciana with a revamped graphics that shows its best on the new console generation.
The title will be available in June 2015 – on PlayStation®4, PlayStation®3, Xbox One, Windows PC, Xbox 360. 
JEREZ CIRCUIT:
Built in 1986 and hosting its first Grand Prix one year later. Set in a slight valley in the south of Spain, Jerez is blessed with consistently good weather and beautiful scenery. Jerez has two alternative road circuits (4,423m and 4,428m).
MUGELLO CIRCUIT:
Located 30km north-east of Florence in the beautiful countryside of Tuscany, Mugello is a modern circuit. Bought by Ferrari back in 1988, the 5.245km track has been renovated to a high standard and has a growing reputation as one of the world's most up-to-date, scenic and safest race circuits.
A blend of slow and fast turns with sweeping curves, long straights and off-camber corners make Mugello one of the most challenging circuits for the riders and engineers. Set within a beautiful tree lined Tuscan valley, Mugello also offers ample viewing areas for a particularly boisterous and partisan Italian crowd.
VALENCIA CIRCUIT:
The Circuito de la Comunitat Valenciana has several layouts, running anti-clockwise with varying lengths. MotoGP events are held on a 4km track comprising of five right handed corners, eight left handers and a 650m straight. The circuit layout which allows all parts of the circuit to be seen from any stand helps to create a unique atmosphere enjoyed by Spanish and international riders. 
MOTOGP™15:
Bike, rider, and team customisation. Enhanced career mode. New game mode. Legendary two-stroke bikes. The 2015 MotoGP™ Season. These are the ingredients that promise to revolutionise the game experience for all competitive motorcycling enthusiasts and MotoGP™ championship fans.
One of the standout features of this new chapter dedicated to the motorcycle world championship season – a defining characteristic of the 2015 edition of the official videogame of the MotoGP™ – is bike, rider, and team customisation, with more than 100 accessories available for purchase*. Bike: choose from more than 20 bike models across 3 classes, MotoGP™, Moto2™ and Moto3™, choose from 40 different liveries with official colour schemes, and consider offers from the main sponsors to accept their sponsorship during races. Rider: change the colour scheme of your leathers to match your bike, buy boots and gloves, choose your rider's face and customise the helmet with the dedicated Helmet Editor. Motorhome: transform your game experience with 3 different motorhomes (Basic, Mid-Range and Top-Range), so your avatar can live in a manner befitting to their level of stardom.
The second highlight of the new title is the enhanced career mode, now fully integrated with the customisation features. Once you have created your rider (name, face and principal physical characteristics) you start out on the road to becoming world champion. You'll start racing as a Wild Card and subsequently you'll be able to negotiate your future career by choosing one of the official teams participating in the 2015 championship, or choosing sponsors to race with your own Private Team, taking to the track alongside the existing teams. Negotiations hinge on your performance during races, meaning your customisation options and resulting appearance are directly linked to your in-game objectives.
The third new component is the introduction of a new game-mode: Beat the Time. In this compelling new race players are assigned a specific bike on a specific circuit. Riders from the different classes featured in the game have set records on that circuit and on that bike. Your aim is to beat that record.
Other new features for MotoGP™15 include the introduction of the two-stroke bikes that made MotoGP™ history, all the teams, riders and bikes from the 2015 season, and Real Events from the 2014 season, for a complete experience that is unique in its genre.
MotoGP™15 is currently being developed at Milestone studios in Italy. It will be available in winter 2015 for PlayStation®4, PlayStation®3, Xbox One, Windows PC,Xbox 360.