News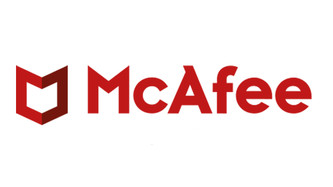 Published on May 3rd, 2018 | by Admin
Mother's Day gifts are popular with cybercriminals too – McAfee
Buying mum a gift for Mother's Day can be hard enough, but the rising popularity of connected gifts and online shopping has made gift-giving even more difficult to navigate.
To help consumers avoid getting caught out by cyber threats this Mother's Day, McAfee has put together a guide on the evolving threats posed by popular gifts for Mum, and how to protect against them.
"Every mum wants to be spoilt on Mother's Day, but with so many gifts now internet-enabled, it becomes important to understand the potential risks involved when giving (and receiving) connected devices. Luckily, there are some easy ways to make sure this year's Mother's Day gifts aren't putting your family at risk,  said McAfee's Cybermum, Alex Merton-McCann.
MCAFEE'S GUIDE TO CONNECTED MOTHER'S DAY GIFTS
Fitness trackers
Whilst a fitness tracker might be at the top of your mum's wish list this Mother's Day, there are some surprisingly worrying security risks surrounding the popular gift that she should be aware of. Researchers have found that it is possible to crack PINs and passwords by hacking into the motion sensors to track hand movements. This provides the perfect motivation for cyber attackers to hack wearable devices fitness trackers and smartwatches.
In October, the Norwegian Consumer Council (NCC) examined smartwatches designed for kids and reported concerns over the security flaws, privacy issues and risks posed by certain unreliable smartwatch features. It found that smartwatches can be used as listening devices.
Some smartwatches also have flaws such as transmitting and storing data without encryption, making it easier for strangers, using basic hacking techniques, to track you. This lack of encryption can potentially put your privacy and identity at risk.
Cybermum'ss tips:
Do not keep any personal information on your watch, especially banking and credit card details and your address.
Don'st download apps for the smartwatch from unknown sources. They may be designed to mine your personal information.
Keep your smartwatch up to date. Just like with any connected device, as soon as software updates become available, download them immediately to ensure you have the latest version  which may include security updates.
Digital home assistants
If mum is looking for a helping hand from a digital home assistant, as helpful as they may be, there are some risks involved in having an an always on device in your home.
Among many things, home assistants can search the internet for random information, read audiobooks to kids before bed, and act as the ultimate kitchen hand by reading recipes and setting timers. As these devices are connected to your online accounts and other connected home devices, it'ss important to make sure they stay secure.
Should your home assistant be targeted by hackers, they may be able to gain access to personal information, including your address, bank account details, and more. Additionally, the always on feature means your virtual assistant can listen to and record what you say around the device once activated, causing major concerns for personal privacy.
Cybermum's tips:
Secure your home Wi-Fi by creating a safe password and change the default password on all of your IoT devices. Solutions such as McAfee Secure Home Platform – available on D-Link routers in retailers soon – can help protect devices through your internet router to make sure every internet-connected device'ss security is the best it can be.
Use complex and unique passwords when setting up a connected device and creating any new accounts, and be sure to change them regularly. A combination of lower and upper case letters, numbers and special characters is ideal.
Smart TV threats
Whilst buying mum a smart TV would certainly make her feel spoilt this Mother'ss Day, they too can be exposed to online risks. In March 2017, news emerged that it may be possible to hack into smart TVs to spy on users. Since then, several critical vulnerabilities have been found in Vestel firmware, which is used in more than 30 popular TV brands. These vulnerabilities could be leveraged to spy on smart TV users through the microphones and cameras.
Cybermum'ss tips:
Buy smart TVs with security in mind.It'ss always important to do your homework and read up on any current vulnerabilities.
Secure your home'ss internet at the source.Smart TVs, like all connected devices, have to connect to a home Wi-Fi network in order to run. If they're vulnerable, they could expose your network as a result. Since it can be challenging to lock down all the IoT devices in a home, again a solution like McAfee Secure Home Platform can provide protection at the router-level.
Florists have become a favourite for phishing scams
Even the most traditional Mother's Day gifts like flowers, perfume, lingerie or handbags may not be as harmless as they seem, if purchased online. It'ss important to be cautious of which vendors you allow to keep your credit card information on file. After all, you expect a florist to deliver an assortment of beautiful flowers, not a bouquet of personal data to cyber criminals.
If an attack on your friendly florist isn'st enough to pique your senses, hackers have also been known to take advantage of admirers looking to send flowers. Cybercriminals prey on the likelihood that you'sve sent flowers to your loved ones to launch phishing scams, using bogus packages and failure to deliver notices to collect your data.
Cybermum's tips:
When entering personal information like credit card details, always stick to secure websites. You can tell if a website is secure because the URL will begin with a https:// and a lock icon will appear in the address bar.
The first rule of online banking or shopping is to never use public or unsecured Wi-Fi, as it can leave you vulnerable to all sorts of nasty attacks.
Send scams to your spam. If you're concerned an email might be a scam, send it straight to your spam folder.