Events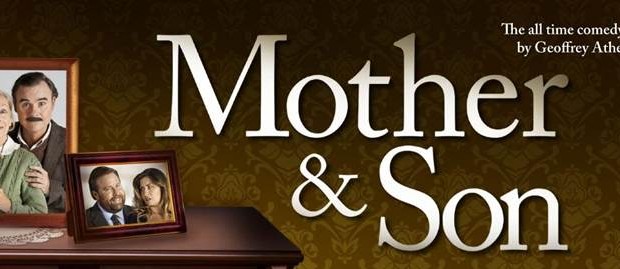 Published on July 25th, 2014 | by admin
Mother and Son Review (Comedy Theatre)
Mother and Son
Production: Play
Genre: Comedy
Writer: Geoffrey Atherden
Length: 110 Minutes
Venue: Comedy Theatre 240 Exhibition Street Melbourne
URL: http://www.motherandsononstage.com.au/
Two of Australia's most comedic icons return to the stage in the latest theatrical incarnation of Mother and Son that stars the delightful Noeline Brown and entertaining Darren Gilshenan as Maggie and Arthur Beare, a mother with dementia and her full-time carer son with no life. It's the Australian version of the Odd Couple!
Based on the classic TV series of the same name which ran from 1984 to 1994, the theatrical production successfully captures the original themes and charms of these oddball characters but it now incorporates a 21st view on the trials and tribulations of Arthur Beare and his mother. Another great element of this current production is that series creator and writer Geoffrey Atherden once again pens the story of Noeline and Arthur which makes it feel very authentic.
Although Garry McDonald and the late Ruth Cracknell were the originals and should not be dismissed, Noeline Brown and Darren Gilshenan successfully manage to take what made these characters great and put their own twist on the characters they play, especially Brown who has this cheeky look on her face. It's really a great match for both characters.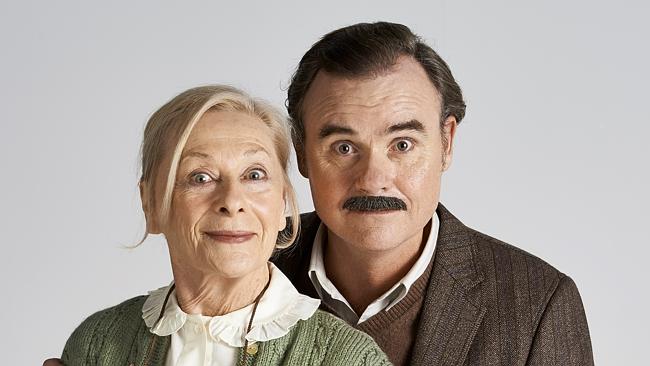 The story of this current version of Mother and Son still revolve around Arthur being the primary carer who is caught between caring for his mother and trying to live his own life. Unfortunately for Arthur, his brother Robert (Shane Jacobson) is too busy looking after himself and trying not to be caught by his wife Liz (Nicki Wendy) for his cheating ways.
Thankfully for Arthur, he has found love again with new girlfriend Anita (Kellie Rode) but unfortunately his mother is the middle of them finding true happiness. The highlight of the performance is definitely Noeline Brown who successfully plays this innocent, comedic, manipulative and sometimes devilish lady with dementia who tries to get her own way and watching it all unfold is a pure treat. Given that, I believe that all the actors in this play done a tremendous job.
Atherden also includes a glance at the age care system such as the Aged Care Assessment Service and the emergency pendant service which not only modernises the story but makes it more accessible and realistic. Another clever trick used by Atherden is the popular Apple Facetime or Skype medium of communication which is used to help progress the story on the big screen while the actors are getting ready for their next act. The fight between Maggie's grandchildren was definitely a champagne comedy moment.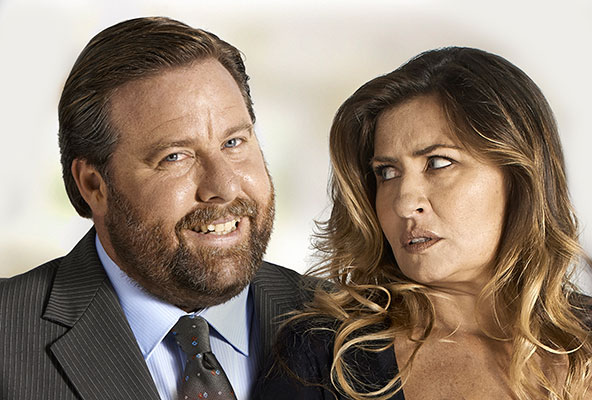 In terms of its humour, Mother and Son is filled with it and although Brown and Gilshenan are the stars, the other actors such as Shane Jacobson and Nicki Wendt also help create some great on stage dynamics. With that said, some of the humour did fall a little flat but for the majority, the comedic relationship of Maggie and Arthur is still quite relevant and entertaining to the modern audience.
Final Thoughts?
In the end, Mother and Son works on most levels that creates a very witty and delightful story about growing old, caring and living life.