Hardware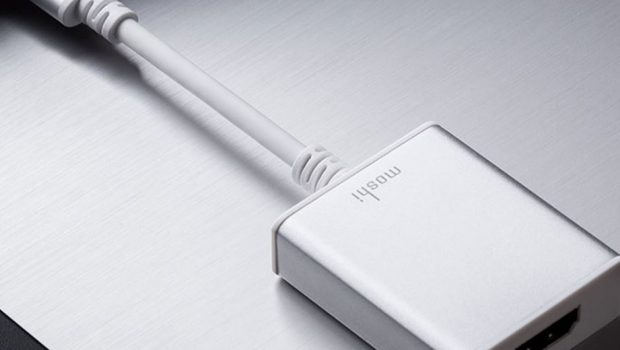 Published on November 9th, 2019 | by James Wright
Moshi USB-C to HDMI Adapter and Moshi USB-C to Display/Port Cable 5 ft (1.5m) Review
Summary: Moshi USB-C to HDMI Adapter and Moshi USB-C to Display/Port Cable 5 ft (1.5m) are two affordable priced cables that are great value for money and more importantly, superb quality!
We recently had the chance to review two premium cables from Moshi who create high-quality accessories for the "digital traveller" and of course the gaming market… and cutting right to the chase, we were thoroughly impressed with both the USB-C to HDMI Adapter and USB-C to Display/Port Cable products from Moshi.
Well packed from Moshi and the first thing that we noticed out of the box was their professional build. These are not cheap eBay or computer store cables but they are extremely well-made and sturdy cables which make them ideal for travelling or just everyday use. They also feel considerably stronger than the mobile USB phone charging cables that come with smartphones. Furthermore, it's quite a tiny product (the USB-C to HDMI Adapter) at just 14 x 3.8 x 1.3 cm with a weight of only 59 grams.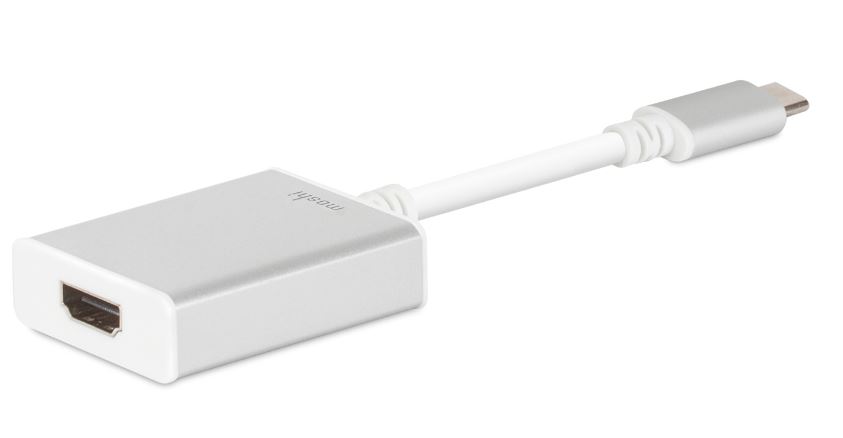 The first cable we checked out was the USB-C to HDMI Adapter which allows you to connect a USB-C device (e.g. MacBook, Notebook or Smartphone) to your TV or monitor that even supports 4K at 60Hz. This cable also has an anodized aluminum housing which prevents degradation of data and also boasts an advanced converter chip to transfer your audio (including multi-channel digital surround sound) or video (up to 4k) at the best level of quality possible.
While one end of the USB-C to HDMI Adapter plug directly into your USB-C device, this cable then leads to the converter which does it's modern day sorcery and out of this, is a connection for your HDMI cable. While it works with a myriad of USB-C devices, we tested the Moshi's USB-C to HDMI Adapter with our Huawei P20 Mate Pro that not only allowed us to stream 4K video to our monitor but also displaying EMUI interface that runs on Android and is basically like Windows but for Android.
The picture quality for both was crystal clear as was the audio. Best of all, it was plug and play and didn't require any tweaking. We even streamed 4K from Netflix such as Blue Planet II And Mindhunter… and wow, these shows  looked fantastic and equally, sounded fantastic!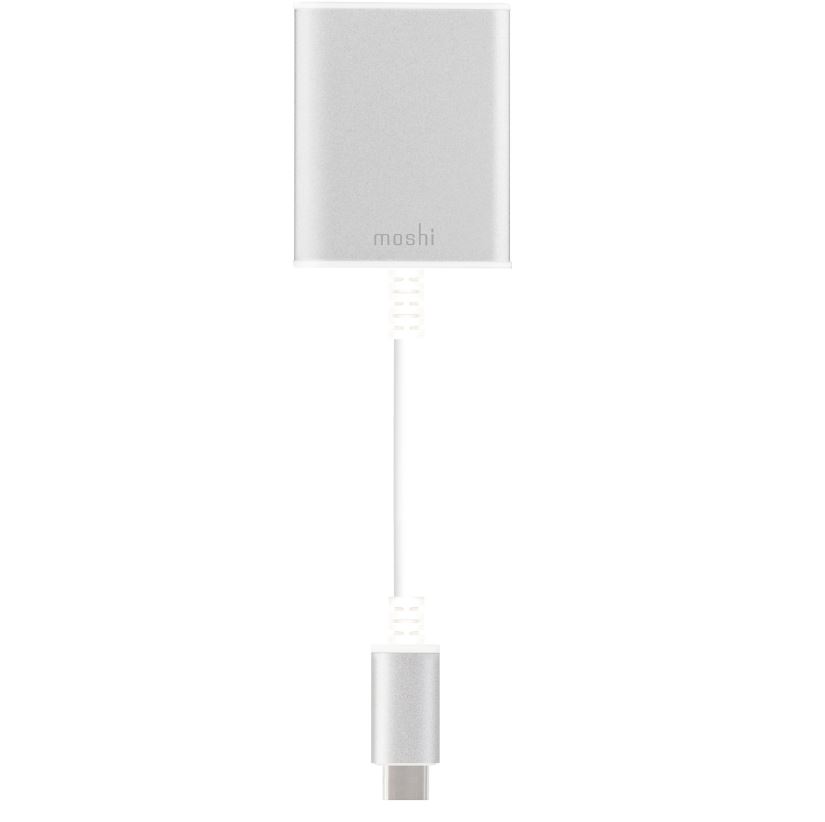 Features
Connect your USB-C device to a UHD TV or monitor.
Supports both 1080p HD and 4K UHD video output at up to 60 fps.
Supports multi-channel digital audio output on compatible devices.
Aluminium casing minimizes electromagnetic interference.
Plug-n-Play – no software drivers or power adapter required.
For more information, please visit https://www.moshi.com/en/product/usb-c-to-hdmi-adapter/silver
Next up was the equally impressive USB-C to DisplayPort Cable 5 ft (1.5 m) cable that like the aforementioned converter is another well-made product from Moshi thanks to its aircraft-grade aluminum. It even has cable management with the cable with a HandyStrap to keep things nice and neat. While it is a long cable at 150cm, it is very light at just 73 grams.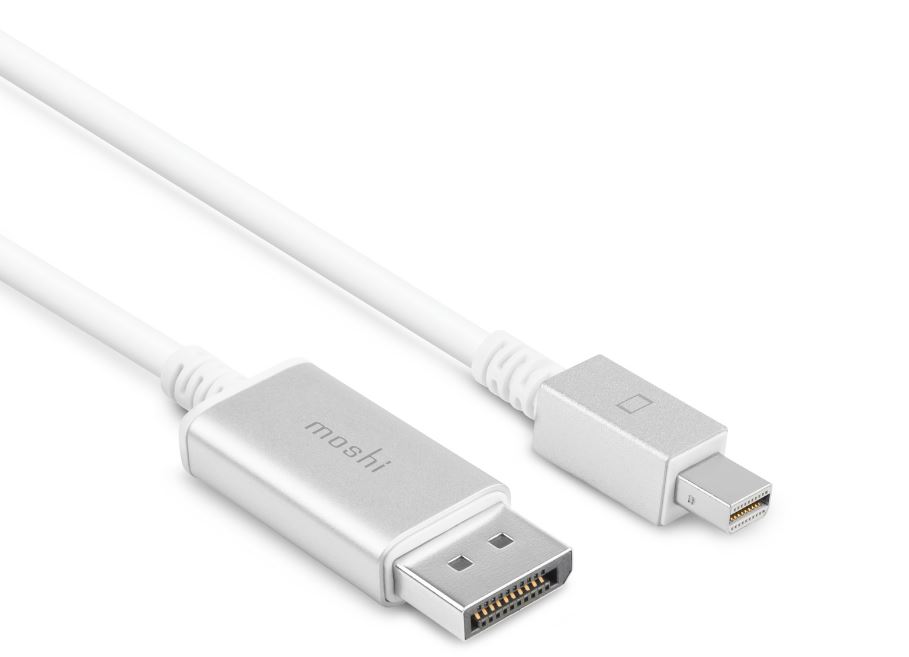 Once again the high quality cabling allowed us to connect our USB-C device and this time we used our Microsoft Surface Pro with Thunderbolt to our Samsung monitor into its DisplayPort connection. This allowed us to watch 4K videos with digital surround sound on the monitor, including the Windows like EMUI interface.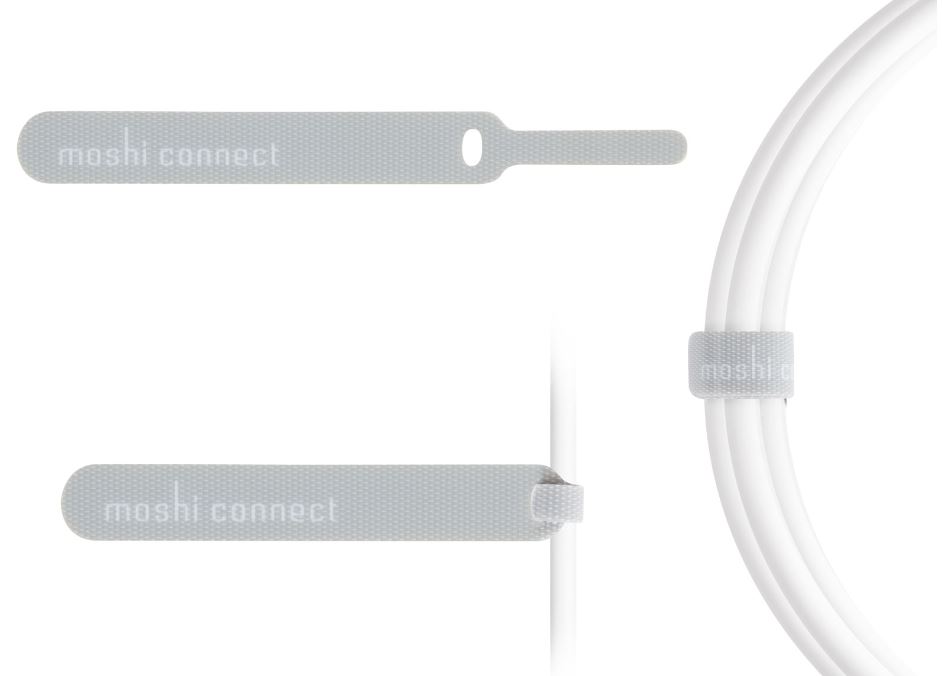 Features
Connect your computer to any 4K DisplayPort monitor
Supports UHD resolutions up to 2840 x 2160 at 60 frames per second
DisplayPort 1.2 compatible and features multi-channel audio
Aluminium casing minimises electromagnetic interference and includes HandyStrap cable manager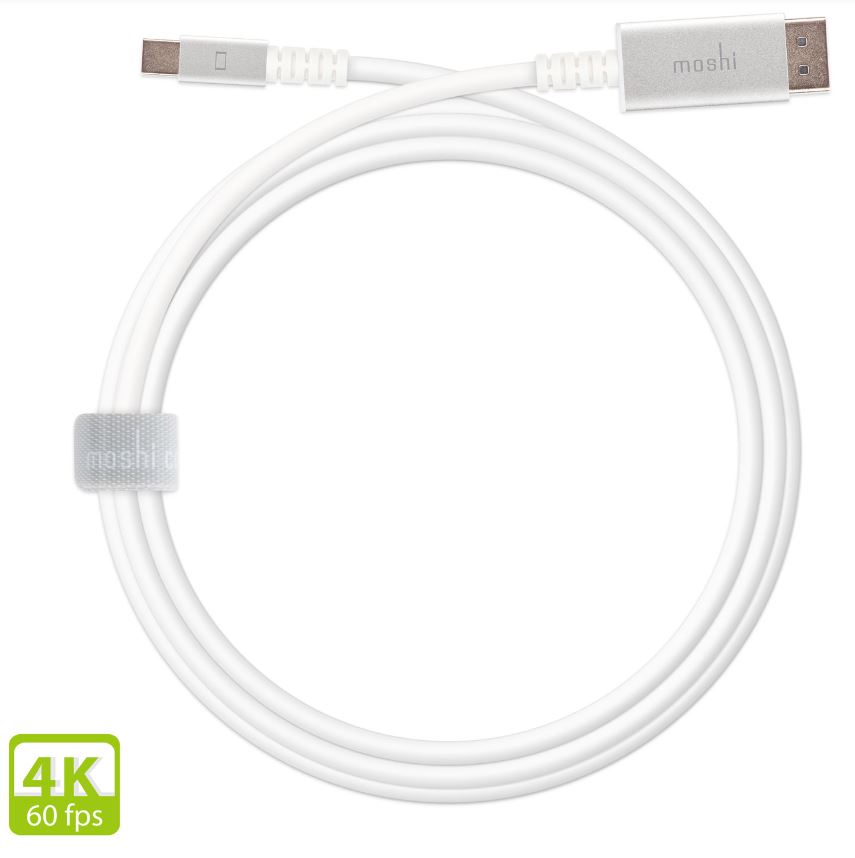 Final thoughts?
In the end, the Moshi USB-C to HDMI Adapter and Moshi USB-C to Display/Port Cable 5 ft (1.5m) are two excellent products from this company and more importantly quite affordably priced for superb quality. For further information, please visit https://www.moshi.com/en/product/mini-displayport-to-displayport-cable/white  and both products (and more) are available from JB Hi-Fi!.