Hardware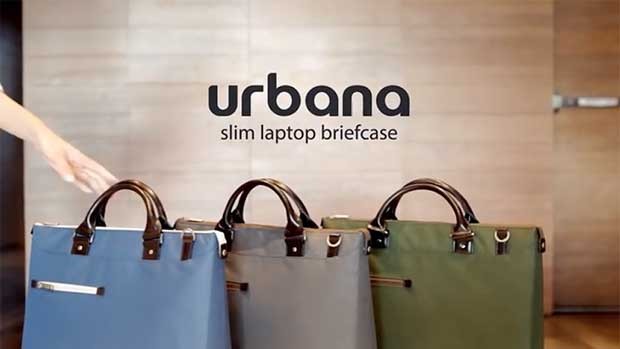 Published on September 12th, 2015 | by James Wright
Moshi Urbana Briefcase Review
Summary: The Moshi Urbana Briefcase proves that style doesn't have to come at a cost in this well-designed briefcase for notebooks and laptops
Welcome to a new breed of notebook bags that challenges the traditional boring corporate appearance with style, class and a uniqueness that really makes this briefcase stand out from the crowd. Designed by Moshi, an eco-friendly company from California, they focus on innovative style with real-world use with their latest product being the Urbana Briefcase which has been designed for 13 to 15" laptops or tablets with plenty of space for other things.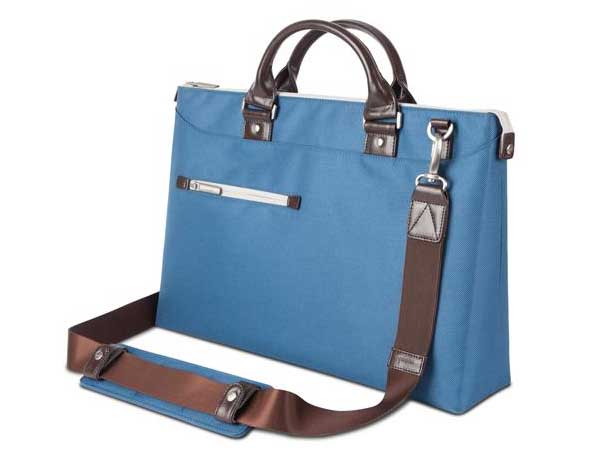 Features
Proprietary ViscoStrap™ alleviates shoulder strain.
Slim profile with modern design accents.
Ultra-lightweight and durable.
Fully padded compartments for 13-15″ laptops and iPad/tablets.
Water-repellent coating to safeguard against rain and snow.
The Urbana also comes in a variety of colours that include Mineral Grey, Cerulean Blue and Forest Green which once again make this briefcase stand out from its competitors. Another highlight is the fabric design which is a combination of polyester, PU leather and nylon which is extremely sturdy and even has a water-repellent coating to protect your items within the briefcase.
In terms of size, the product measures at 42 x 29 x 10cm which is the perfect size, especially if you own a 15" laptop and after using this product for just over a couple of weeks, I love the design, fabric materials and the amount of storage space. All in all, it's a great briefcase that allowed me to store my Toshiba notebook, magazines, pens, smartphones and a few other bits and pieces.
Furthermore, the product has two strong carry handles and a padded ViscoStrap which makes carrying the Urbana a joy as it doesn't dig into your shoulder. Adjusting this ViscoStrap is quite easy and can be done on the "fly" without too much intervention from the user. The design of the Urbana focuses on both men and women with its unisex design and speaking to all my colleagues in the office, most said that the neutral yet stylish design worked well and no one would feel uncomfortable using this product.
Another feature of the Urbana is the ultra-slim profile which keeps the briefcase width to an acceptable minimum. However inside the bag, there's plenty of space for notebooks, smartphones and other things like stationary or magazines. So yeah, it could become your "man-bag" if you're a guy and with all the compartments and storage within, it may be hard for some not to stock it up. The inside of the briefcase is also padded so none of your technology will damaged while inside the Urbana.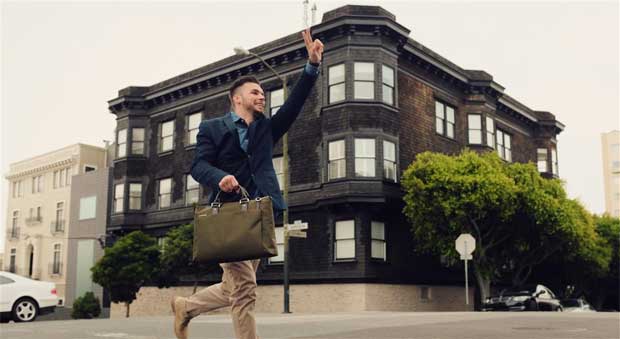 Final Thoughts?
The Moshi Urbana Briefcase is not only stylish but it's been crafted for everyday life thanks to its versatile nature which can easily become part of our everyday and busy lifestyles. So if you're looking for a fashionable case and want to stand out from the crowd then check out the Urbana Briefcase!
Recommended!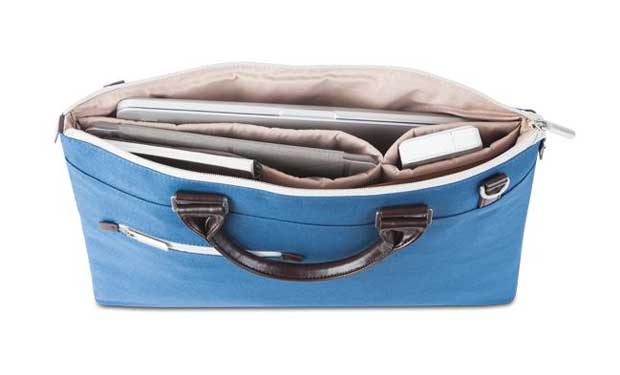 Product Details
Name: Moshi Urbana Briefcase
Australian Distributor: MacGear
Colour Options: Mineral Grey, Cerulean Blue, Forest Green
Australian Retailers: www.beezer.com.au , www.macintoshaddict.com.au,
www.modlifeonline.com.au
RRP: $159.99 AUD
Availability: Now
Website: http://www.moshi.com/bags-laptop-case-urbana#blue